Ravi Riverfront History
Ravi Riverfront City was proposed by DC Lahore in 1947. The proposed RRUDP will extend over an area of about 414 km2 and will be implemented over a period of 30 in three phases. The analysis supported the feasibility of having twelve sectors in RRUDP, namely: Medical City, Residential, Mix-use, Urban Farms, Downtown, Commercial City, Innovation City, Government / Financial City, Tourism, Central City, Knowledge City, Echo-City and Sports City.
Ravi Riverfront Urban Development Project
Ravi Riverfront Urban Development Project (RRUDP) is an approved urban development megaproject in Lahore. Prime Minister Imran Khan officially launched the "Ravi Riverfront Urban Development Project (RRUDP)" in Lahore on Friday, August 07, 2020. The RRUDP is the biggest and most ambitious project launched in Pakistan by Pakistan. This project is set to transform Lahore under Prime Minister Imran Khan's vision of Naya Pakistan. It is set to host state-of-the-art facilities to compete with modern cities around the world. This project will curb environmental pollution in Lahore city. The idea is based on the developments around River Thames in London, England.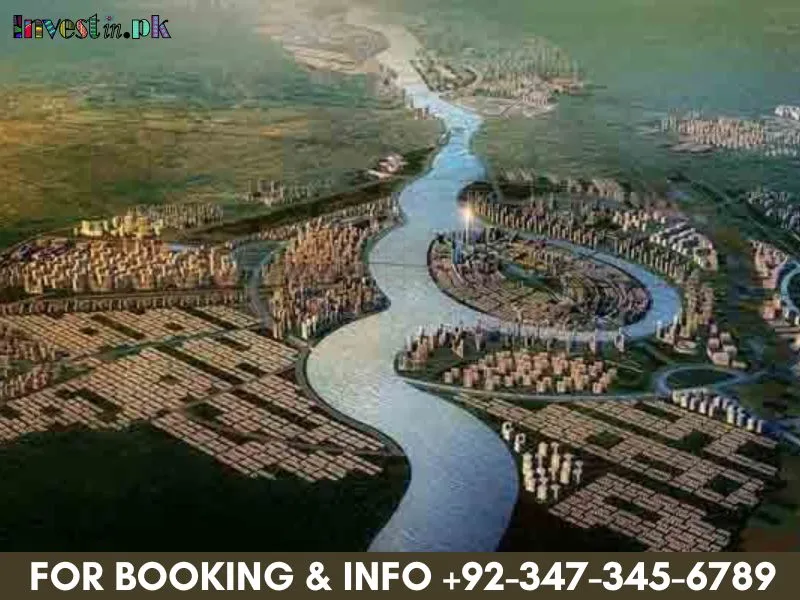 In August 2020, Mehmood-ur-Rasheed announced the revised area of the riverfront development to be 40,000 hectares (100,000 acres) instead of 18,000 hectares. 70% of its area will be reserved for the plantation of 6 million trees. The government has planned to plant six million seedlings under this project to make the area clean and green.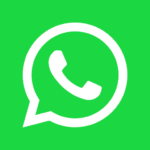 Ravi Riverfront Urban Development Project will provide high-quality urban development on the adjoining land for about 35 million inhabitants. This project is aimed at improving the living condition and boosting the economy of the whole nation by boosting development, employment, and much more. The RRFUD is set to generate enormous financial activity, create employment, improve housing facilities and living conditions through a clean environment and futuristic facilities. The River Ravi Project will have 12 sectors, namely Medical City, Mix-Use, Residential, Urban Farms, Downtown, Commercial City, Innovation City, Financial City, Tourism, Central City, Knowledge City, and Sports City.
Ravi Riverfront City Developers
The developers of Ravi Riverfront are a Ravi urban development authority. The developers are aiming to construct each and every area of the project according to international housing standards. This mega project will be equipped with world-class amenities to facilitate the residents.
NOC (No Objective Certificate)
The project is approved by all government authorities. The project is a government-offered housing project which is developing under the supervision of the Ravi Urban Development Authority (RUDA). The developers are aiming to deliver the project on time.
Where Is Ravi Riverfront Located?
The project is exclusively situated at the banks of the Lahore Ravi river with close proximity to the Shahdara Reserve forest and many other well-known areas of Lahore city. Because of its exclusive location, the project has easy access to all the nearby areas including G.T Road, N-60 National Highway, Ring Road Lahore, and all the other areas of the city.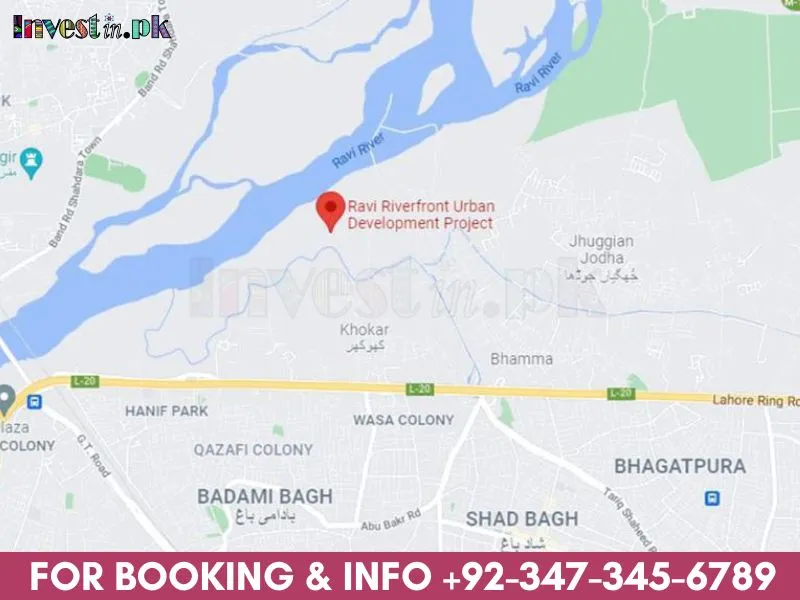 Ring Road Lahore (5 minutes)
Grand Trunk Road (12 minutes)
N-60 national Highway (15 minutes)
M-11 Motorway (20 minutes)
Payment Plan
As the project is a government project aiming to project affordable housing to the people of Pakistan. The project is ideal for the people of Lahore and its nearby cities. For up-to-date pricing of plots in Ravi Riverfront city feel free to contact our real estate expert. If you are someone who wants to invest in a project which has a good return on investment we suggest you to invest in Ravi riverfront because the project is in its initial stage and the prices will increase fast as soon as the project moves to the next stage of development.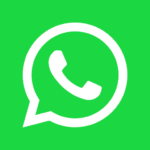 As Prime Minister mentioned in his speech,
The government cannot invest in this mega development project. Therefore, private investors including overseas Pakistanis will be invited for making investments in different development projects under this scheme. The government is hoping that a large sum of black money could be invested in this project before 31st December 2020 due to lenient policies of FBR.

The prime minister said that there will also be affordable housing in the City to accommodate the poor people. He said that we are also giving loans on low interest rates so that the salaried class, labourers and low income groups could own their houses.

The prime minister expressed the confidence that our overseas Pakistanis will make the biggest investment in it.

Imran Khan said that the Ravi River Front City will have separate Centers for information and technology and education.

Engineer Imran Zafar of the NESPAK

the RRFUD project will rub shoulders with the cities like Dubai, adding that it has been planned on the Dubai model and it will take some time in its fruition. He said that the only difficulty was to initiate the gigantic project as the previous government had shelved it but PM Imran has taken the decision to build a future city in Pakistan.

In addition, he said that the federal government will fully support the provincial government in the Ravi River Front City project. He said that the government will provide the basic infrastructure in this new City project whilst the rest of the City will be raised from the investment.

the river Ravi will be channelized for 46 kilometers with 3280 ft in width and a wall height of 33 feet. He said three barrages will be built to attain the water level for the riverfront.

Mian Tariq said: "In the past, one needed to dig 20-30 feet to get water but today it needs almost 500 feet digging to get water in Lahore," adding that working on the project near the Ravi in Sheikhupura, we found our that the water was available at 5 feet under the ground on the bank of the river.
Cost of the Project
Ravi Riverfront Urban Development Project is one of the most expensive and longest projects launched to date. The total cost of the RRUDP is approximately 5 trillion rupees, i.e. 5000 billion rupees. This project is expected to be finished in 3 phases and the estimated time of completion is around 2 decades. As this project was envisioned in 1949 but has since been pending due to the disinterest of consecutive governments in such a large-scale urban development project that would require a huge budget and about 3 decades to materialize.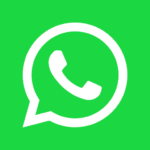 Why This Project Is Important for The City of Lahore And Pakistan
Lahore is one of the most rapidly expanding cities in Pakistan, which is a good thing, but all this unplanned development comes at a cost. Due to the horizontal expansion of Lahore city, large swathes of agricultural land have been developed into housing schemes. Punjab is the biggest producer of Food in Pakistan and if this expansion continues, we will end up with a serious shortage of food in the years to come due to a shortage of arable land.
70% of natural greenery has been destroyed in Lahore city, promoting pollution and smog issues in Lahore. An urban forest project will help mitigate these issues, control rising temperatures, as well as add to the beauty of Lahore.
Like other cosmopolitan cities of the world, the amorphous Lahore was faced with debilitating challenges of governance, inequality, technology, resources, transportation, and environment for which the Ravi Riverfront Urban Development (RRFUD) is the best solution for solving problems and providing opportunities such as
water scarcity
horizontal expansion of the city on agricultural lands
environmental hazards Floods and droughts
will spur economic activities
creating thousands of new jobs
attracting local investors
overseas and international investments.
The dumping of wastewater into River Ravi is another major challenge that needs to be addressed. Approximately, 65 cusecs to 584,000 cusecs of wastewater are directly poured into River Ravi. All these issues can be solved under the RRUDP.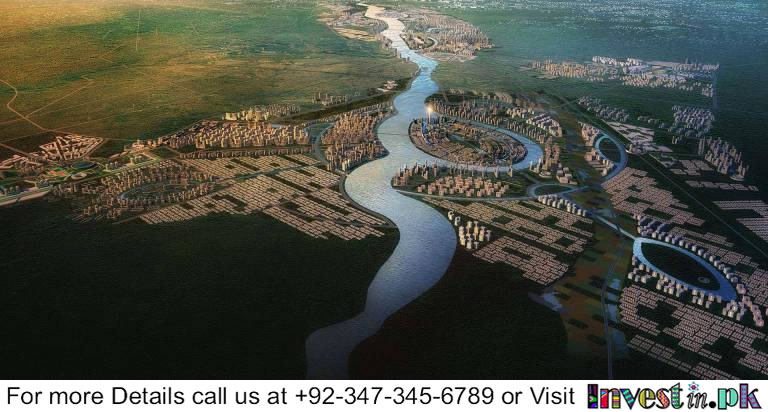 All possible positive outcomes of this project
First and far the biggest aspect of this project is the geometry and physics of this project. IF this project will ever complete, this will be the world's longest Riverfront City. All this is possible due to the fact that the geometry of this land has the ability to accomplish such a big project.
The environmental and social impact assessment highlighted that the positive impacts of the project are many such as
The economic uplifting of the region and country
Improved quality of life
Socioeconomic and lifestyle enhancement
The ecological uplifting of River Ravi
Sustainable lifestyle
Tourism
Flood protection etc.
This project will also give way to the development of other modern facilities such as
Education
Health
Government institutions
Commercial activities
Sports
Culture
Technology
Sports
Businesses
Jobs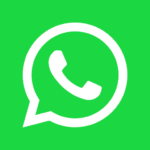 There are some Positive aspects of this project which can't be achieved otherwise which include 46 KM long which will eventually help us to control floods as well as maintain the underground water table in Lahore.
Three barrages will be constructed which will store approximately 271 Billion Liters of water thus decreasing the problem of drought.
Filtration plants are to be installed to make Ravi's water drinkable.
Sewerage treatment plants will be installed to treat wastewater before draining it into the Ravi River.
Six million trees will be planted to create an urban forest thus helping to reduce pollution in Lahore, but also helping secure natural habitat.
The new city project in Punjab will attract foreign tourists as the establishment of an international airport is also in the master plan. Close proximity to the airport will be a major lure for foreign tourists visiting the city.
Possible negative impacts of this Project
There is always a possibility of negative effects by any project and in the case of (RRUDP),  some negative impacts can be:
Loss of agricultural lands of about 76,684 acres
Impact on almost 65 settlements which include 20,723 households
The population of these settlements can be as high as 80,000 along with the loss of their assets during project implementation and operational stages.
All these types of negative impacts were also seen during the development of Tarbela Dam but the weight of the positive outcome outweighs the weight of the losses to people and the country many folds over. These are expected to be temporary in nature and can be mitigated as suggested in EIA and SIA reports.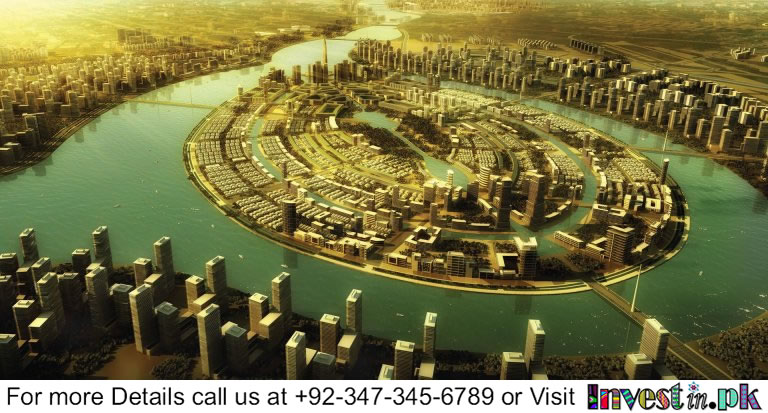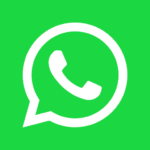 Ravi Riverfront Urban Development Project Phases
The RRFUD will be divided into three phases, under which a lake, 12 specialized cities, barrages, and other amenities shall be developed. The main highlights of the project are
46 KM lake
Three barrages
6 water treatment plants
3 rich forests
6 Housing Societies
A total land area of around 103,271 acres will be acquired to carry out the project. The authorities concerned are planning to acquire Mauzas between the Ravi Bridge and the Ring Road Mahmood Booti area. These Mauzas identified include Ferozewala, Sheikhupura, Nathay Kallan, Mehmood Booti, and Shalimar all under the Ravi River Front Development Project Land Acquisition.
The task of Urban Planning and Design of (RRUDP) has been assigned to Meinhardt Group, Singapore by the Lahore Development Authority (LDA).  The consultant agency has disclosed to us the following information about the project plan and its development targets:
The proposed RRUDP will extend over an area of about 414 km2 and will be implemented over 30 years period in three phases. The above analysis supported the feasibility of having twelve sectors in RRUDP, namely: Medical City, Residential, Mix-use, Urban Farms, Downtown, Commercial City, Innovation City, Government / Financial City, Tourism, Central City, Knowledge City, Echo-City and Sports City.
The details of the project were revealed by the Provincial Minister for Housing, Urban Development and Public Health Engineering (HUD & PHE) Mian Mehmood ur Rasheed in a press conference held.
Phase 1
In the first phase, a 46-kilometer lake, starting from Ravi Siphon to Hudiara will be developed, providing 271 billion liters of water.
Moreover, six wastewater treatment plants, three barrages, and an urban forest will also be established during the first three years.
The wastewater treatment plants would help treat 2.4-billion-liter water that will be utilized to irrigate 75,000 acres of land.
Knowledge City
Health City
Commercial City
Innovation City
Sports City
Commercial City
Furthermore, it will also decrease the dependency of residents of Lahore on the groundwater by 50 percent, providing 2.4 billion liters of safe drinking water produced from the canal water after treatment for the residents.
The wastewater treatment plant project worth Rs2 trillion will be established under Public-Private Partnerships (PPPs), and through financed Joint ventures (JVs), Private Finance Initiative (PFI), multilateral loan grants and budgetary grants, and developer financing.
The 12 cities to be developed include Medical City, Residential City, Downtown, Commercial Hub, Urban Farms, and Miscellaneous Use City would be built.
2nd Phase
Under the second phase, the Innovation City will be developed, spreading over an area of 1,370 acres.
3rd Phase
In the third phase of the project, the Knowledge City, Sports City, and Eco-City will be completed, spanning a land area of 14000 acres.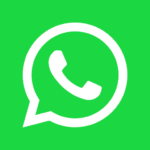 Ravi Riverfront Project Area
In North:
Starting 5 Km downstream from Syphon to Pakhiyala Village towards Kala Shah Kaku Interchange and further towards M-2 Interchange
In West:
M-2 Interchange towards Lahore Sheikhupura Faisalabad Road (Near Javaid Nagar) which further extends towards Jaranwala Road (Near Langiyan da Thattha), then after, it travels along Jaranwala Road till Sharqpur City where Upper Chennab Canal falls in Ravi River.
In South:
Upper Chennab Canal falls in the Ravi River and connects with Hudiara Drain at Sukh Chayn Garden Housing Scheme at Multan Road.
In East:
Area running along the left side of Multan Road from Sukh Chayn Garden Housing Scheme to Thokar Niaz Baig M-2 Motorway Interchange which runs along till Babu
Sabu Toll Plaza.
From babu Sabu Toll Plaza Run area runs along the left side of Bund Road till Saggia wala bridge at Lahore Ring Road (LRR-20) which further travels along with it towards Quaid-e-Azam Interchange LRR and up to BRB.
Ravi River Urban Development Project Salient Features
It will start from Ravi Saifan and finished at Baloki.
Purpose Built Cities designed on the Eco-friendly guidelines
Promotion of Education, Cultural, Technology, Sports & Economic activities generating employment opportunities
Construction of 3 barrages enabling 46 KM long lake to store 271 billion liters of water
Flood Management & Stabilization of subsurface water level
River water purification for potable purposes
Sewage water treatment plan
Plantation of 6 Million Trees maintaining an ecological footprint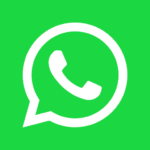 Major Challenges
The two major challenges faced in the proposed RRUDP are:
(a) The dying Ravi River to be developed as a Perennial freshwater body.
(b) Attracting Investors for High-Quality Riverfront Urban Development.
Therefore, the Project involves six major work scopes, which are discussed in the following sections, to overcome the challenges and to successfully design and implement the RRUDP.
River Training and Channelization
Wastewater Treatment and Other Public Infrastructure
Legal and Constitutional Framework
Urban Economics
Financial Analysis
Urban Planning and Urban Design
Development of this Project
The government has also established the Ravi Riverfront Urban Development Authority that will solely focus on the development tasks related to this particular project. This authority will work under the supervision of Prime Minister Imran Khan so that this project will not succumb to conventional slowdown tactics.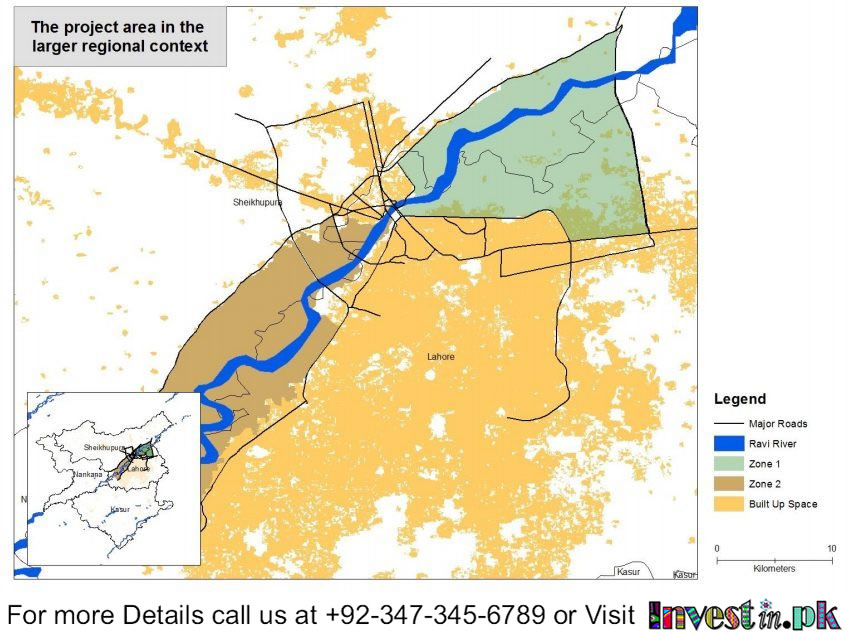 Land Acquisition
Land Acquisition for Ravi River Front Urban Development Project Lahore has been said to begin in 2 months according to a news source as of Early October.  It has been directed to acquire 16,000 acres of land for the initiative within 60 days. This was directed by the Punjab government to the departments concerned. More than 25,000 acres of land of the riverfront development would be bought by various investors for different businesses. According to the details, according to the details shared, the revenue department intends to impose sections 4 and 5 of the Punjab Land Acquisition Act 1894 within two months. After the acquisition of the land, the provincial executive will transfer the land to the newly formed Ravi Urban Development Authority (RUDA).
Sections 4 and 5 related to preliminary investigation.
Preliminary Investigation
Publication of preliminary notification and powers of officers thereupon.–
[ Whenever it appears to the Collector of the District that land in any locality is needed or is likely to be needed for any public purpose or for a Company, a notification to that effect shall be published in the Official Gazette, and the Collector shall cause public notice of the substance of such notification to be given at convenient places in the said locality].
Thereupon it shall be lawful for any officer, either generally or specially authorized by [the Collector of the District] in this behalf, and for his servants and workmen
to enter upon and survey and take levels of any land in such locality
to dig or bore into the subsoil
to do all other acts necessary to ascertain whether the land is adapted for such purpose
to set out the boundaries of the land proposed to be taken and the intended line of the work (if any) proposed to be made thereon
to mark such levels, boundaries, and lines by placing marks and cutting trenches; and
where otherwise the survey cannot be completed and the levels taken and the boundaries and lines marked, to cut down and clear away any part of any standing crop, fence, or jungle:
Provided that no person shall enter into any building or upon any enclosed court or garden attached to a dwelling-house (unless with the consent of the occupier thereof) without previously giving such occupier at least seven days' notice in writing of his intention to do so.
The officer so authorized shall at the time of such entry pay or tender payment for all necessary damage to be done as aforesaid, and, in case of dispute as to the sufficiency of the amount so paid or tendered, he shall at once refer the dispute to the decision of the Collector or other chief revenue officer of the District, and such decision shall be final].
Notification that particular land is needed for a public purpose or for a Company.–
Where land is to be acquired for a public purpose, the [Commissioner], and where land is to be acquired for a Company, the Provincial Government, is satisfied, after considering the result of the survey, if any, made under sub-section (2) of section 4, or if no survey is necessary, at any time, that any particular land included in a locality notified under sub-section (1) of section 4 is needed for a public purpose or a Company, as the case may be, a notification to that effect shall be published in the official Gazette, stating the district or other territorial division in which the land is situate, the purpose for which it is needed, its approximate area and situation, and where a plan has been made of the land, the place where such plan may be inspected, and the Collector shall cause public notice to be given of the substance of the notification at convenient places on or near the land to be acquired].
Objections
5-A.   Hearing of objections.
Any person interested in any land which has been notified under section 5 as being needed for a public purpose or for a Company may, within thirty days after the issue of the notification, object to the acquisition of the land or of any land in the locality, as the case may be.
Every objection under sub-section (1) shall be made to the Collector in writing, and the Collector shall give the objector an opportunity of being heard either in person or by pleader and shall, after hearing all such objections and after making such further inquiry, if any, as he thinks necessary, submit the case for the decision of the[Commissioner] together with the record of the proceedings held by him and a report containing his recommendations on the objections. The decision of the [Commissioner] on the objections shall be final.
Where land is needed for a Company, the Collector shall, after making such enquiries as he deems necessary, also make his recommendations to the [Commissioner] with regard to the area that in his opinion is reasonable for the purpose.
For the purpose of this section, a person shall be deemed to be interested in land who would be entitled to claim an interest in compensation if the land were acquired under this Act.]
Features & Facilities
Secured Gated Community
Eco Friendly
Ideal Location
Electricity, Sui Gas, Water
Parks
Cycling & Waking Tracks
Hospital
School
College
Nearby Universities
Banks & ATMs
Mosques
Community Center
Shopping Centers
Spas & Saunas
24/7 Security
Water, Waste, and Sewerage Disposal Services
Carpeted Roads
Wide Streets & Street Lights
Sports Complex
Dispensaries
Conclusion
This project is very important for our economy and for Lahore. The government must leave no stone unturned in streamlining all relevant departments to resolve any issues hindering progress on this project. This project will create a lot of opportunities for businessmen, private investors (national and international). At the current stage, the government is not capable of funding this whole project so the investment from the public is highly appreciated.
As Lahore is one of the major cities of Pakistan and a project of this caliber will affect the whole country in a good manner. There is also an open opportunity for those people who don't have any legal or proven traces of their money as they would not be asked to provide their money trails till the 31st of December,2020. If this opportunity is fully used by the public, this can tap in a lot of extra cash into the economy.
Contact Details