Eighteen Islamabad Overview
"Eighteen welcomes you to a World-Class lifestyle Destination while located in the beautiful rolling hills to the southwest of Islamabad. Eighteen is located at the prime location of main Sirinagar Highway (formerly known as Kashmir Highway) near new Islamabad International Airport. Eighteen Offers a truly exquisite lifestyle with state-of-the-art Villas, Apartments, and exclusivity of luxury living.''
Eighteen is a world-class lifestyle destination while offering a truly unique living experience with top-class amenities and luxury living. Eighteen Islamabad is designing a community of Luxurious villas and luxurious apartments equipped with world-class facilities. Eighteen Islamabad is also providing a secure, relaxing, and luxurious environment for people who want to live a dream life in Islamabad. Eighteen Islamabad is Presenting luxurious living options suitable for families of all sizes. For Small Families, they are offering 4 Bed, 3 Bed & 2 Bed Luxury Apartments with all world-class facilities. For large families, Eighteen Islamabad is offering 8 Kanal,4 Kanal, 2 Kanal, 1 Kanal & 1/2 Kanal lavish & Luxurious private villas.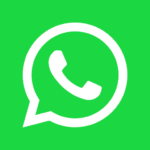 About Eighteen Developers
Eighteen is being developed under the keen eye of Ora Developers and in partnership with Saif Group and Kohistan Builders & Developers.
Eighteen is being Developed by the Ora Developers in partnership with Saif Group and Kohistan Builders and Developers. The developers combined with their reputable trusted, and innovative entrepreneurship skills from Pakistan and Egypt, make this project a truly remarkable experience in itself. This project is being developed under the vision of building a new and International way of Living in Pakistan. The design, construction is the best in class, and it is designed as a sustainable living community to create the ultimate lifestyle. The developers of the community have designed this as a Secure and ultimate relaxing and luxurious amenity serviced with world-class Amenities.
"Ora Developers has a proven and diverse history of successful international projects, including the Grosvenor Square in the UK, Ayia Napa Marina in Cyprus, Silver Sands 1n Grenada, and Pyramid Hills, Pier 88, Crimson Bar & Grill, and the Nile City Towers in Egypt."
"The Saif Group was established in the late 1960s and has created a rich portfolio in textile, power generation, oil and gas exploration, optical fiber and healthcare."
"Kohistan Builders & Developers is a name trusted around the country. Making their mark with projects like Midway Centrum, Royolson Hotel, and Hamza Tower, they have proved their capability at every point."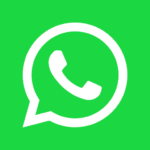 Eighteen is not just a living destination but it is a dream come true. It is designed as a community of Villas and Apartments serviced by world-class amenities. With the high level of and foremost an ultimate relaxing environment with beautifully landscaped panoramic scenes all around, it is truly a dream to become reality. Eighteen is designed to serve the best in class while offering the best in design, construction, and sustainable living to create the ultimate lifestyle destination.
Eighteen's Interchange Approval for Access from Sirinagar Highway
As per Eighteen's team, the Eighteen Islamabad Project has got the interchange approval. Eighteen is a huge billion rupees project located in the heart of Islamabad. The project aims to provide a modern and luxurious lifestyle to the residents. Here is a letter to Eighteen from FWO (MORE) being circulated, indicating about an MOU signed between Eighteen and FWO for the construction, operation, management and maintenance of Interchange to be built for providing access to the society from main Sirinagar Highway.
Features & Facilities
Eighteen is craftily developed on around 2.77 million yd2 areas, with only 16% building footprint, 35% Golf Course Area, 17% roads, 12 % community services, 11% open areas, 5% commercial and 4% Utilities. The whole Eighteen project is based on beautifully landscaped wide roads with excentric panoramic views offering breathtaking views.
Over 2000 residences are developed to entertain luxury residences with 1068 luxury villas and 971 modern and sophisticated apartments. The apartments are distributed over 28 buildings with a maximum of 4 apartments per floor with a maximum of 7 floors per building.
The luxurious villas are distributed according to the Floor map and Footprint into 10 Clusters of Villas. All the villas are enveloped by the beautiful green views of open spaces or Golf Course. The villas start from a minimum ½ Kanal then 1, 2, 4, and a maximum of 8 Kanal villas.
One of the most iconic projects of the eighteen is its 18 hole 7,200 Yards of a Championship Golf Course
40,000 Square feet of Club House having cricket field along with cricket pavilion, sports club, swimming pools, tennis courts, sports halls, squash courts, yoga studio, golf – pro- retails / shops, bar, restaurants clubbed under the umbrella of the Club at Eighteen.
560,000 square feet of high-end luxury shopping with 1200 parking lots to entertain both residents and visitors at the Square in Eighteen.
2 Million Square Feet of Business Parks at the Core at Eighteen with 13 unique office buildings.
110,000 Square feet of medical facilities at The Clinic at Eighteen, with on-site emergency and non-emergency services
150 Rooms of Boutique Hotel with Halls and Events spaces to utilize more than 1,000 people.
Eighteen is strategically located at one of the best most convenient places in the capital city of Islamabad. New Islamabad International Airport is only 10 min away and with easy reach to the main Down Town Islamabad, it's the perfect place one can imagine of living luxuriously.
Residence In Eighteen
There are 2 Projects being developed to provide a world-class residence for its inhabitants while offering state-of-the-art technology, comfort, and luxury. The residence at eighteen provides an array of luxurious living options suitable for families of all sizes.
There are chic, city-style apartments, dramatically designed with wide-angle, uninterrupted views of the golf course, suitable for a small family or couple. For those who desire more space, luxury, and peace, Eighteen offers lavish private villas suitable for families.
Villas In Eighteen
Eighteen provides a very Peaceful and extremely private array of villas. These villas were created to provide the best in comfort and delight both Pakistani families and overseas nationals. These are a wide array of options from area, amenities, features, designs, etc. They are perfect for families who have come to expect the very best in luxurious design, comforts, and delights at every turn. These truly extraordinary homes are exceedingly well constructed and blend beautifully with their natural surroundings. Villas are designed in an intriguing and exclusive crescent shape to provide the experience of truly extraordinary homes. The contemporary design features elegant living areas, large kitchens, and indulgent bedrooms and bathroom suites. Each villa looks out onto wide parkways and all are carefully cited to maximize vistas of the golf course and rolling hills of eighteen.
Eighteen Villas Payment Plan
| | | | | | |
| --- | --- | --- | --- | --- | --- |
| | 10 Marla | 1 Kanal | 2 Kanal | 4 Kanal | 8 Kanal |
| Plot area | 2206sq.ft – 5941sq.ft | 4510sq.ft – 8977sq.ft | 8,568sq.ft – 15,973sq.ft | 18,008-27,717.04sq.ft | 38,760-44,465sq.ft |
| Villa Area | 2745 sq.ft | 5005 sq.ft | 7,212 sq.ft | 9,903 sq.ft | 15,801 sq.ft |
| bedrooms | 4 | 5 | 5 | 6 | 7 |
| Bathrooms | 4 +1 | 5 + 1 | 5 +2 | 6 +2 | 7 +2 |
| Powder room | 1 | 1 | 1 | 2 | 2 |
| Parking space | 2 | 2 | 2 | 3 | 6 |
| Car porch | 263 sq.ft | 356 sq.ft | 301 sq.ft | 587 sq.ft | 964 sq.ft |
| Swimming Pool | – | – | optional | optional | optional |
| Veranda | – | – | – | 933 | 1970 sq.ft |
| Villa Area | – | – | – | 587 | – |
Unit Type
1 Kanal
2 Kanal
4 Kanal
8 Kanal
Unit Number
E/V/CLG/148
E/V/CLE/039
E/V/CLB/020
E/V/CLB/010
View
Green Area
Golf Course View
Golf Course View
Side Lake and Golf Course
Listed Price
9,70,00,000 (PKR)
18,75,00,000

(PKR)

30,74,66,768

(PKR)

52,23,40,280

(PKR)

Discounted Price
8,24,50,000 (PKR)
15,00,00,000

(PKR)

27,67,20,090

(PKR)

49,62,23,266

(PKR)

Plot Area
4854 Sqft
9,472 Sqft
19795 Sqft
39150 Sqft
Covered Area
5005 Sqft
7,212 Sqft
9903 Sqft
13955 Sqft
Villas Price Range
Unit Type
BUA

Sq.m/ Sq.ft

Land

Sq.m

Land

Sq.mt

Marla
Min (PKR)
Max (PKR)
½ Kanal
255 / 2421
203 to 351.18
2184 to 3776
10 Marla 5
57,000,000
68,700,000
1 Kanal
465 / 5003
415 to 578
4465 – 6221.5
20 Marla
94,000,000
115,000,000
2 Kanal
670 / 7209
828 to 1327
8,909 to 14,250
40-60 Marla
164,500,000
209,500,000
4 Kanal
920 / 10,000
1638 to 2576
17,625 to 27,700
75 to 125 Marla
276,000,000
340,000,000
8 Kanal
1,300 / 14,000
3636 to 4304
39,123 to 46,300
175 to 205 Marla
520,000,000
540,000,000
These prices vary from villa to villa and as some features are optional, they may charge more. The Plot sizes and the covered area are also different and may vary. All the prices will see adjustments according to the features.
The price structure is carefully developed to ensure a quick and smooth transition of Villas to its customers. The payment can only be made V.I.A installments. The installment plan comprises of 4-year quarterly installments.
| | |
| --- | --- |
| | Percentage |
| Down Payment | 15 % |
| Installment (1-5) | 5% |
| Installment (6- 15) | 6% |
| Total | 100% |
Luxurious Eighteen Apartments
Luxury Apartments at 18 offer an unparallel level of luxury across 18 Pavilion-style buildings. The heights at 18 are intended to provide the best cosmopolitan living. They offer gracious low-rise apartments offer top-class accommodation that sets new standards in luxury. A wide array of apartment sizes, styles, and 2 to 4-bedroom apartments fully configured for modern flexible lifestyles. The residents of Apartments are offered mesmerizing views and offer stunning views across the neighboring championship gold golf course. The unique feature of these apartments is that there are only a maximum of 4 apartments per floor on a maximum of seven stories towers, maximizing the level of comfort and luxury.
Eighteen Apartments Payment Plan
Apartment Price Ranges

Unit Type
GFA (SQM)
Sq.ft
Min (PKR)
Max (PKR)
Studio
72
774
13,700,000
14,600,000
1 Bed
90
968
17,100,000
18,200,000
2 Bed
155
1643
Sold
Sold
3 Bed
205
2205
36,747,127
41,900,000
Apartments Images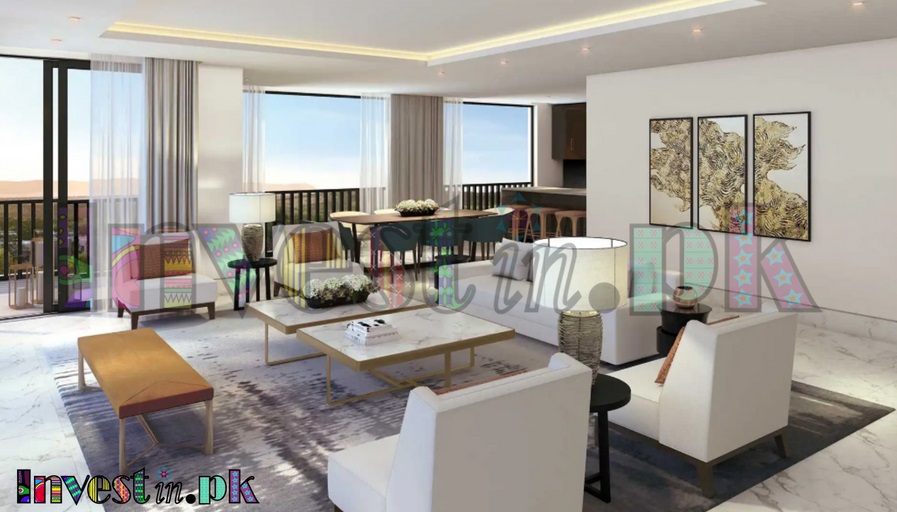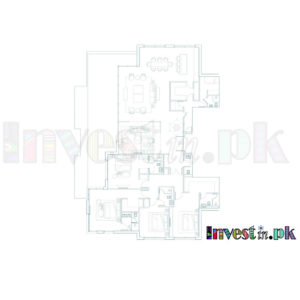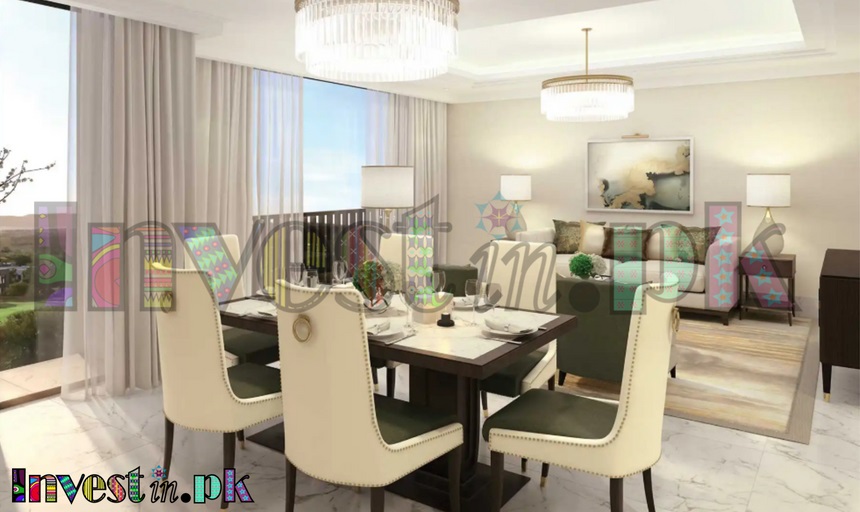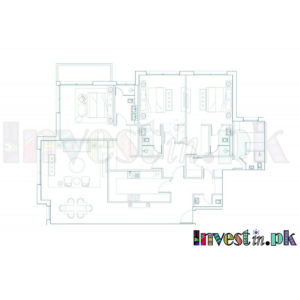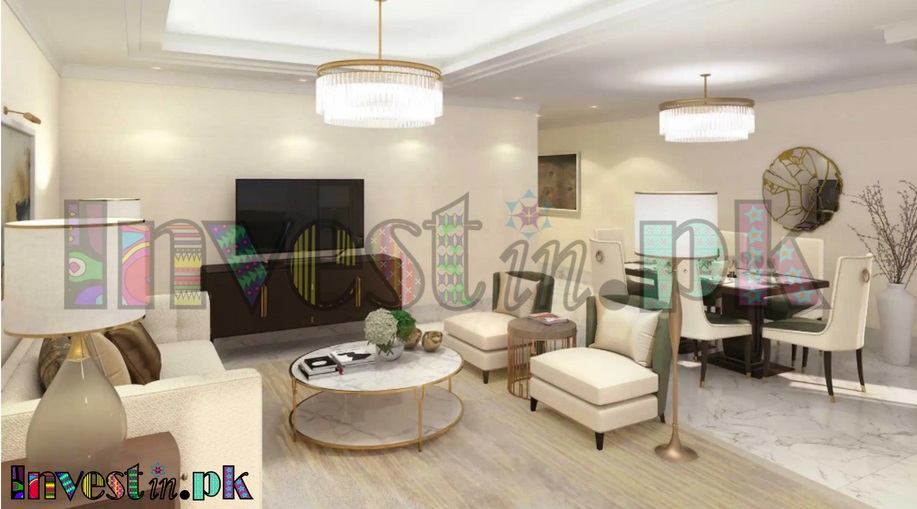 Eighteen Islamabad Luxury Villas
Eighteen Islamabad is offering Luxurious Private Villas of Different Sizes.
8 Kanal Villa Image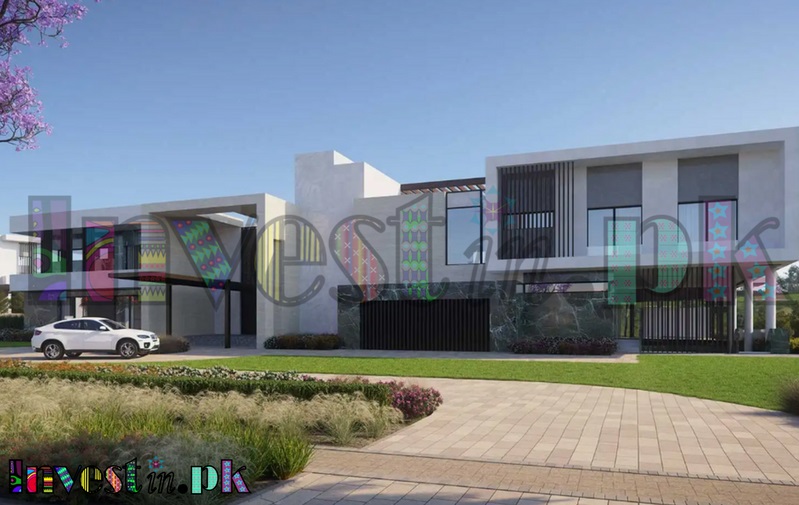 4 Kanal Villa Image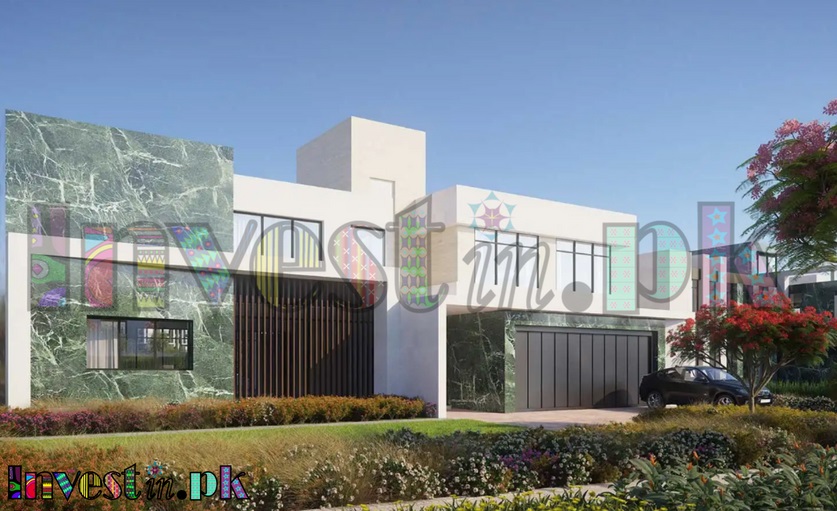 2 Kanal Villa Image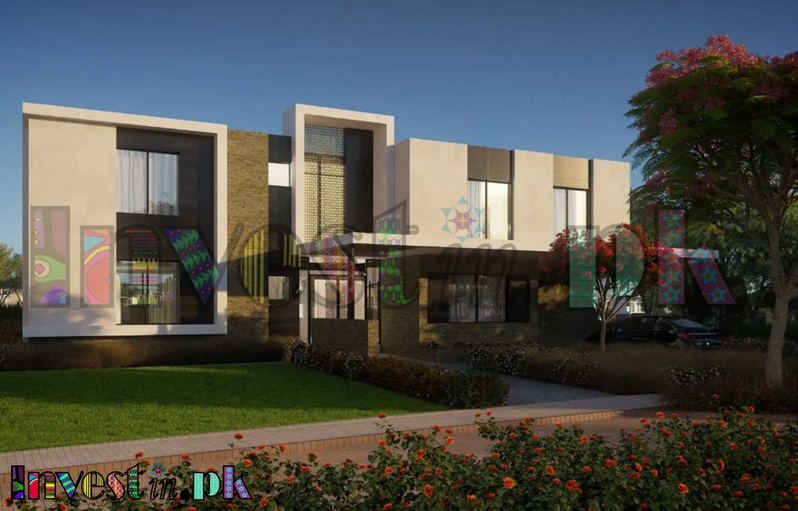 1 Kanal Villa Image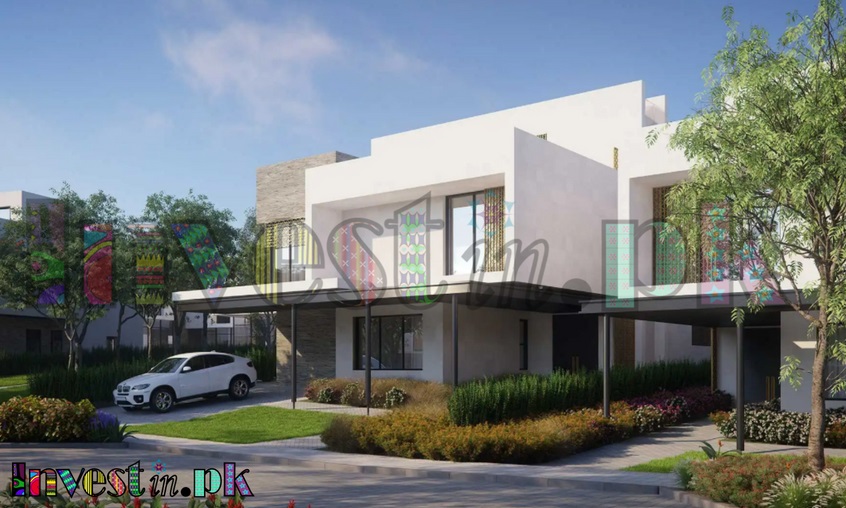 1/2 Kanal Villa Image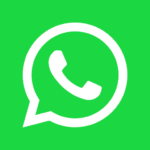 Club by Eighteen
Eighteen offers a truly exquisite level of luxury and living with its Club at Eighteen. It offers a professional 7200-yard 18-hole golf course. A golf house sits at the heart of the whole complex while offering breathtaking panoramic views and the ultimate leisure facilities. The club is both the home of this championship golf course and the social and entertainment hub of the entire development. Its exceptional leisure facilities include a cricket pitch, squash and tennis courts, a swimming pool, a pro golf shop, and a yoga studio as well as gourmet dining. Rooftop terraces are available for enjoying sunset drinks and a cigar lounge. All in all the Club at Eighteen is the heart of the whole development heartbeat of eighteen, a modernist masterpiece with a central location overlooking the 18-hole championship course.
Town Square by Eighteen
Square at 18 is a fabulous place with a dedicated entrance from the highway directly leading to the square. It provides residents and visitors with exclusive high-end shopping and dining-centered services alike around a welcoming, open-air square. It is an exciting destination that offers the best in retail therapy and unparallel entertainment options. The visitors can enjoy a very safe and unique shopping while enjoying the best in dining experiences, ranging from exclusive fashion stores to everyday essentials and retailer's full-service gourmet dining to relaxing cafes.
The Core by Eighteen
The core at Eighteen offers a new business hub for commercial tenants while benefiting from the superb high-tech facilities. There are a total of 13 unique buildings housing state-of-the-art opportunities and facilities. The design of this impressive business park reflects local culture and architecture while delivering the very latest in modern office amenities. Conveniently located close to both the new airport and downtown Islamabad, it's the perfect modern business base in Pakistan. The core offers the finest standards of luxury, international living and a world of exceptional amenities awaits.
The medical services available at eighteen are second to none, with an exclusive state of the art Medical Center which offers residents both emergency and non-emergency medical facilities on site. There is a wide array of inpatient and outpatient wards with residential specialists. All these services are available to the residents at a moment's away from their homes.
Eighteen offers ultimate leisure and resort facilities, a five-star boutique hotel built to the same exceptionally high standards for all the residents to enjoy the best. With a limited to just 150 rooms, it provides the ultimate privacy and seamless personal service one expects from the world's finest hoteliers. The ultimate facilities include a spa, full gym facilities, extraordinary dining options, and an event space capable of hosting and catering 1000 guests. The resort day team is like any other hotel in Islamabad.
| | |
| --- | --- |
| 1 | Retail and community services |
| 2 | Office park |
| 3 | Mobilink Parcel |
| 4 | Hotel |
| 5 | Apartments |
| 6 | Clinics and Trauma |
| 7 | Utilities |
| 8 | Schools |
| 9 | Convenience shop and local masjid |
| 10 | Workers' housing |
| 11 | Residential community |
| 12 | Golf and country club |
| 13 | Residential entrance |
| 14 | Village walk/ parkway |
| 15 | Graveyard |
| 16 | Commercial entrance |
| 17 | Neighborhood green |
| 18 | Natural reserve |
| 19 | Post, Fire, and Police Station |
| 20 | Retail Parking |
| 21 | Arrival square |
| 22 | Sports Facilities |
Eighteen Islamabad Launch Video
Eighteen Islamabad Location Map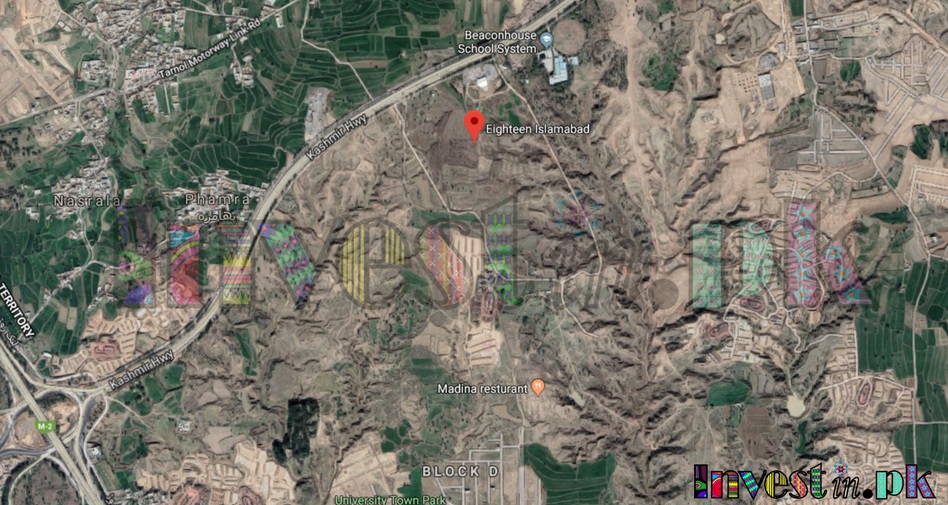 Eighteen Islamabad Master Plan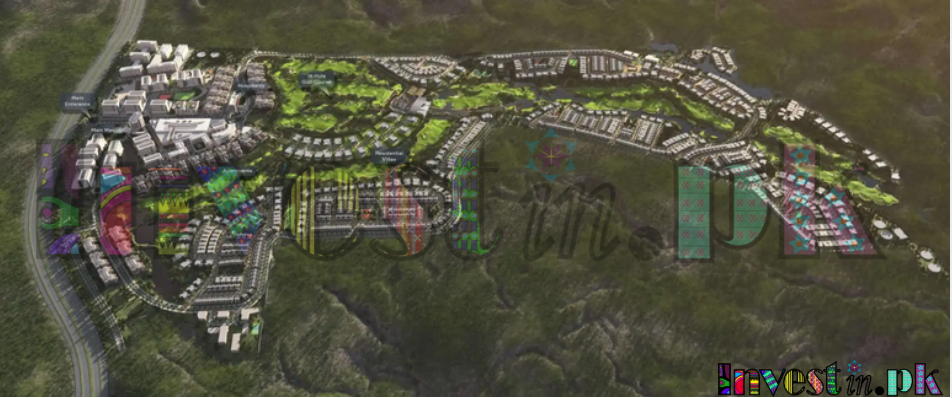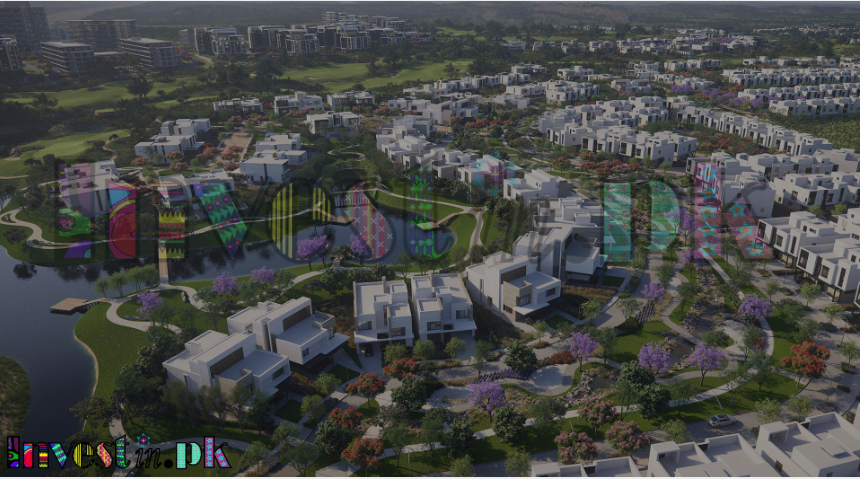 Eighteen Islamabad Contact Details