J7 Emporium
J7 Emporium is a residential and commercial project in B-17, Islamabad. This project is a fusion of contemporary and modern architecture the total area of the project is 23 Kanal consisting of homes, lofts, mega mall, and other architectural features. This project is being built by the J7 group. After the success of their two landmark projects: J7 Mall and J7 One Mall, they have launched their flagship project J7 Emporium. The same team is behind this project too which was behind the successful execution of their previous projects. This project is a personification of luxury, class, and grandeur. In essence, providing their customers with the same best of the best that they have delivered before.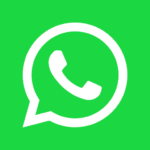 Its 6-story structure with Pakistan's first Skywalk, tallest Atrium, and countless other symbols of a luxurious experience will be enough to leave one spellbound. This Highrise project consists of, 3 stories basement car park, Retail shops, Foods Courts, a fun zone & Corporate Tower. The corporate side of J7 propositions a picture-perfect address for one of the best positions for your headquarters and regional offices. This project provides the realities of modern living and maximizing possibilities while providing everything under one umbrella. The residential part of J7 Emporium, a reflection of grandeur, will offer the most secure spaces with all the amenities of a community filled with splendor Pools, fitness arenas, play areas, spas, and saunas are only a handful of the plethora of experiences the J7 life will offer.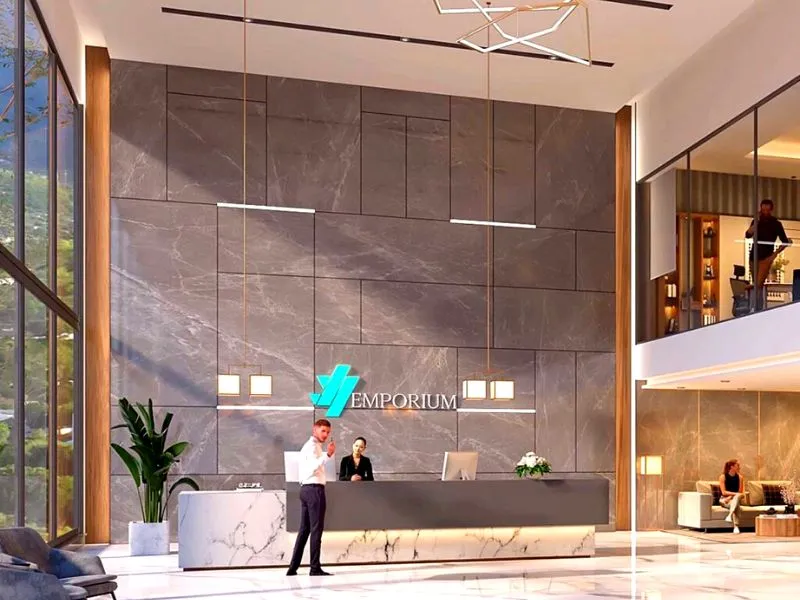 The booking of 1 bed and 1-bathroom Luxury apartment in the J7 emporium is starting from Rs.2,100,000. The booking of the food court in the j7 emporium is starting from Rs.4,950,000.
Modern hotel suite booking is starting from Rs.6,000,000.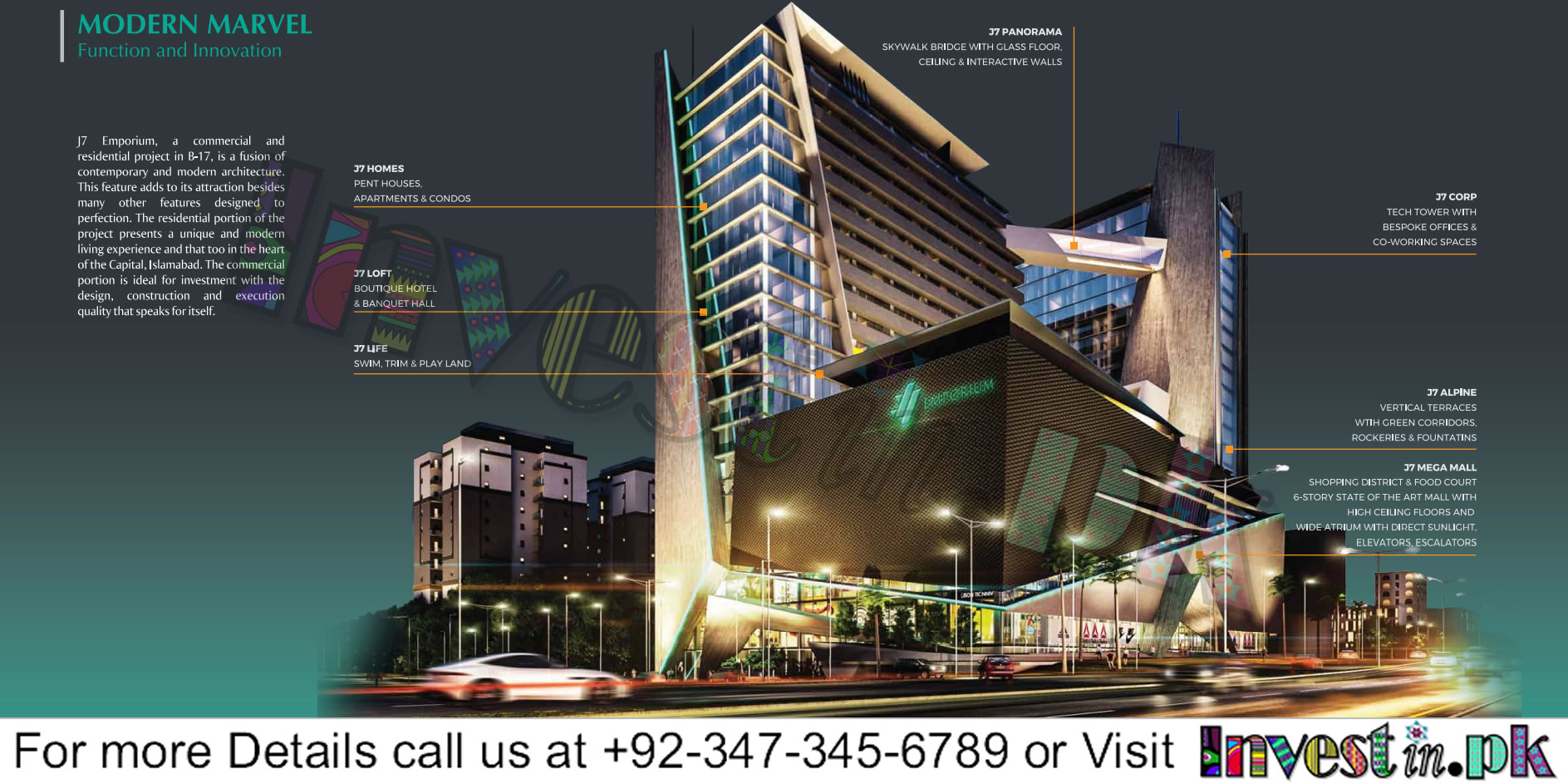 J7 emporium a project by J7 Group
J7 Group is a construction and property development group. This group is a very competent and well-established group in Islamabad. They are known for their expertise in construction and development projects. This group came into existence when the top Real Estate entrepreneurs joined hands. The team is led by visionaries enriched with brilliance, resources, and experience. J7 Group is known for delivering its real estate projects in record time. J7 Emporium comes as a progeny of two recent landmark projects: J7 Mall and J7 One Mall. Besides these, J7 Group has an array of projects, like Pine Villas and Palm Villas, that are prime examples of commitment, finesse, and reliability. All these projects offer the utmost level of satisfaction and proven their coin in the construction and property development Market.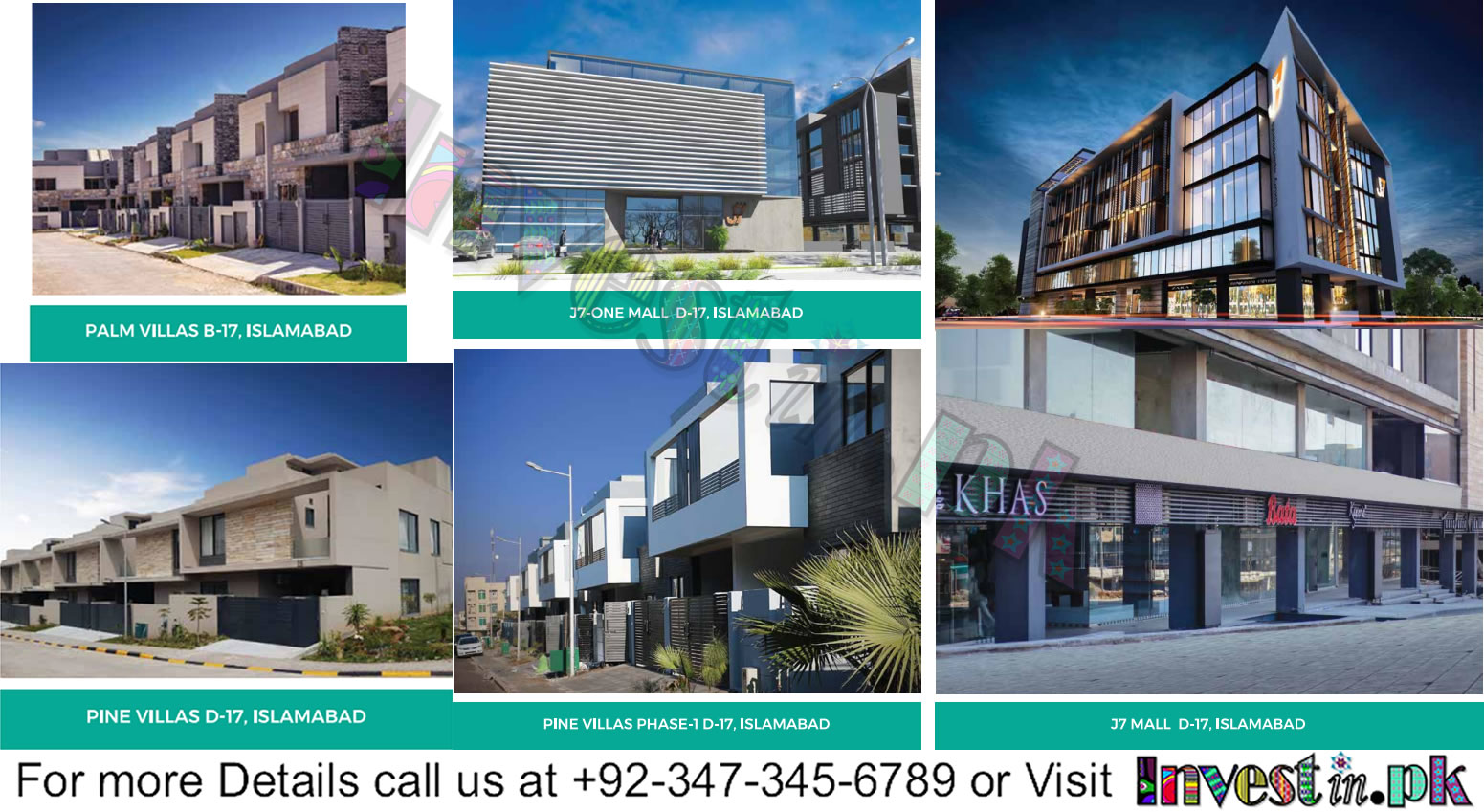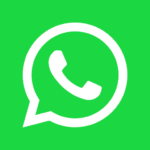 Architectural Design of J7 Emporium.
The project of designing the J7 emporium Given to ARA and S+O companies. They are known for their commitment to the craft, these two powerhouses of architecture bring the best blend of aesthetics and analytics. Careful attention to detail by ARA and S+O has curated iconic plans for J7 Emporium.  These plans offer structural strength and functionality for investors, residents, and general property users.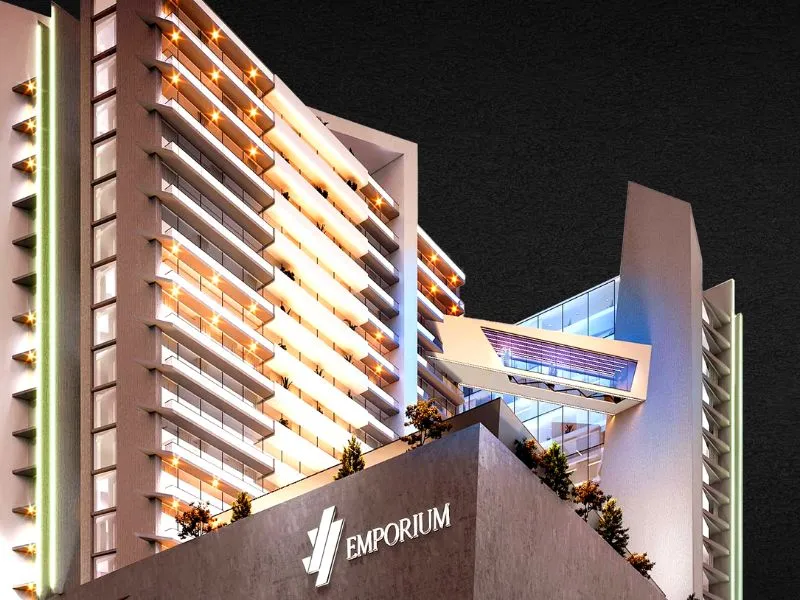 The total area of J7 is comprised of 24 Kanal and in this project, there are multiple amenities such as
J7 Homes
The J7 homes project has residential penthouses, multi-deck apartments: studio, 1,2, and 3 beds, and condos. The floor plan is laid out in a manner that these occupy the west wing of the residential block.  The looks of a private balcony or a terrace include the sector of B-17 while for others there is a private garden.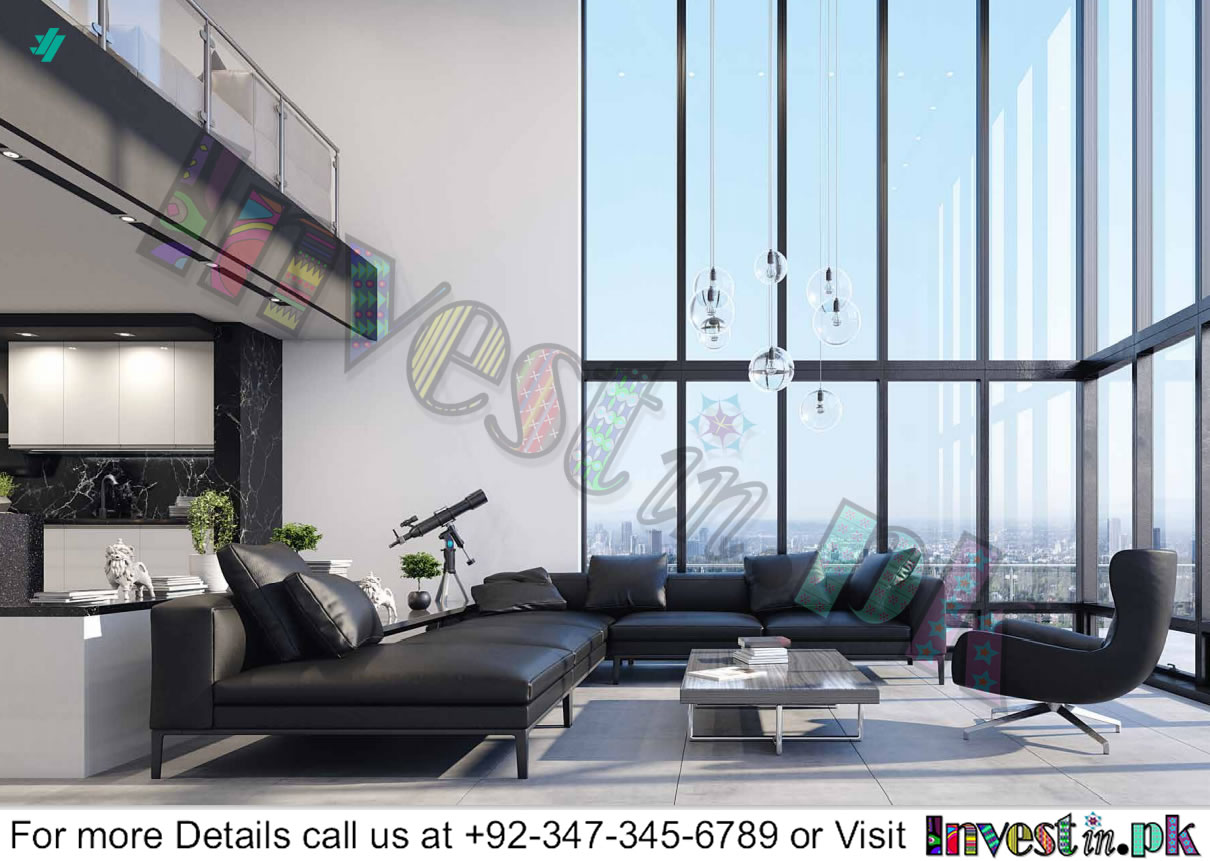 J7 loft
The loft space in J7 Emporium consists of Banquet Hall and Boutique Hotel. The Banquet Hall is designated for different types of public and private events likes weddings, parties, corporate functions, etc. The Hotel has luxury apartments coupled with 5-star housekeeping services.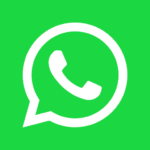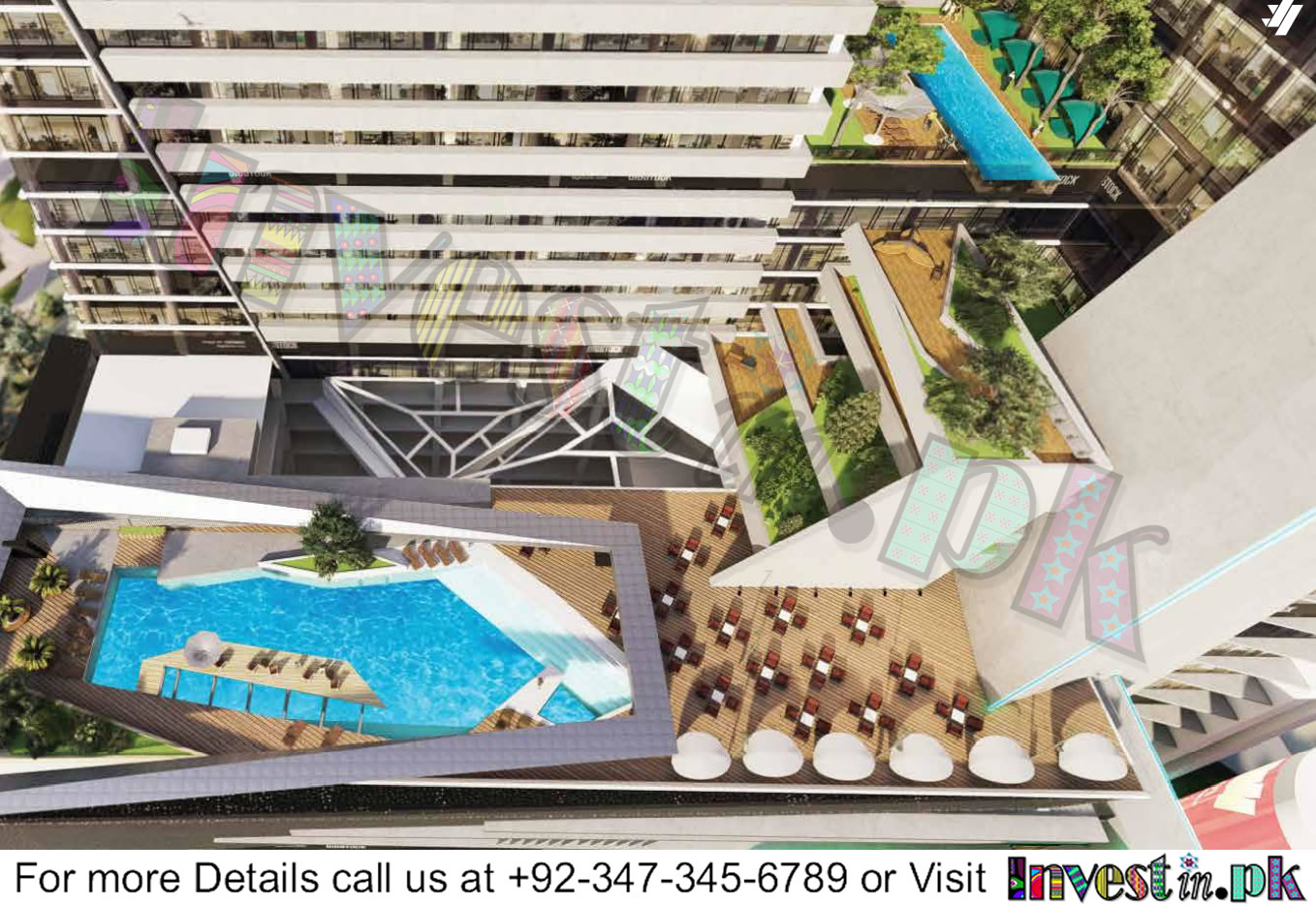 J7 Panorama
A Skywalk Bridge with a glass floor, ceiling, and interactive walls offers a 360-degree mesmerizing view of the B-17 and Private Gardens. This is hoped to be viewed as a landmark addition to the B-17 and the capital city of Islamabad.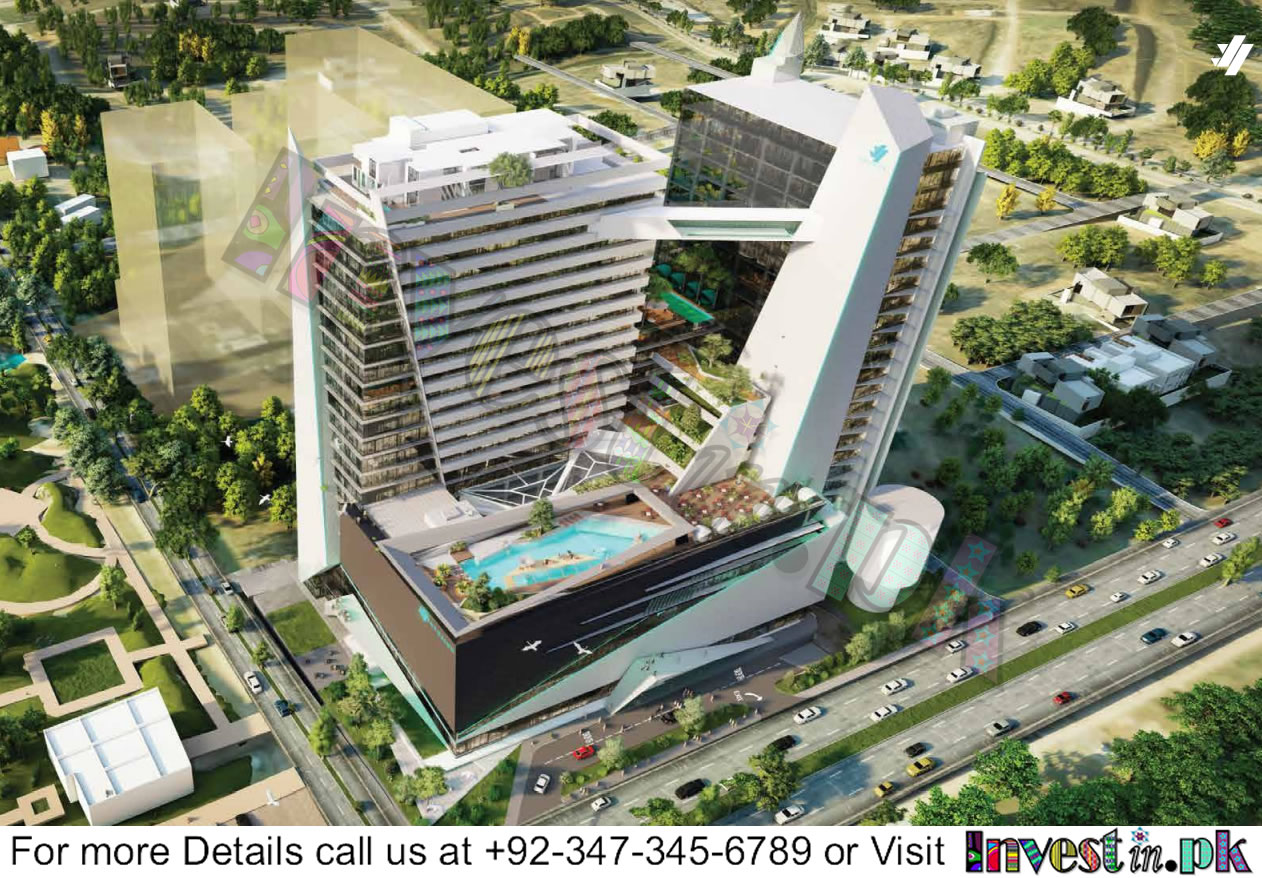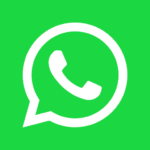 Wellness Arena
The hydrotherapy pool, Gym, and playland are some of the main features of the wellness arena. Moreover, other amenities like indoor and outdoor workout spaces, spas & saunas, are part of the plan for this arena.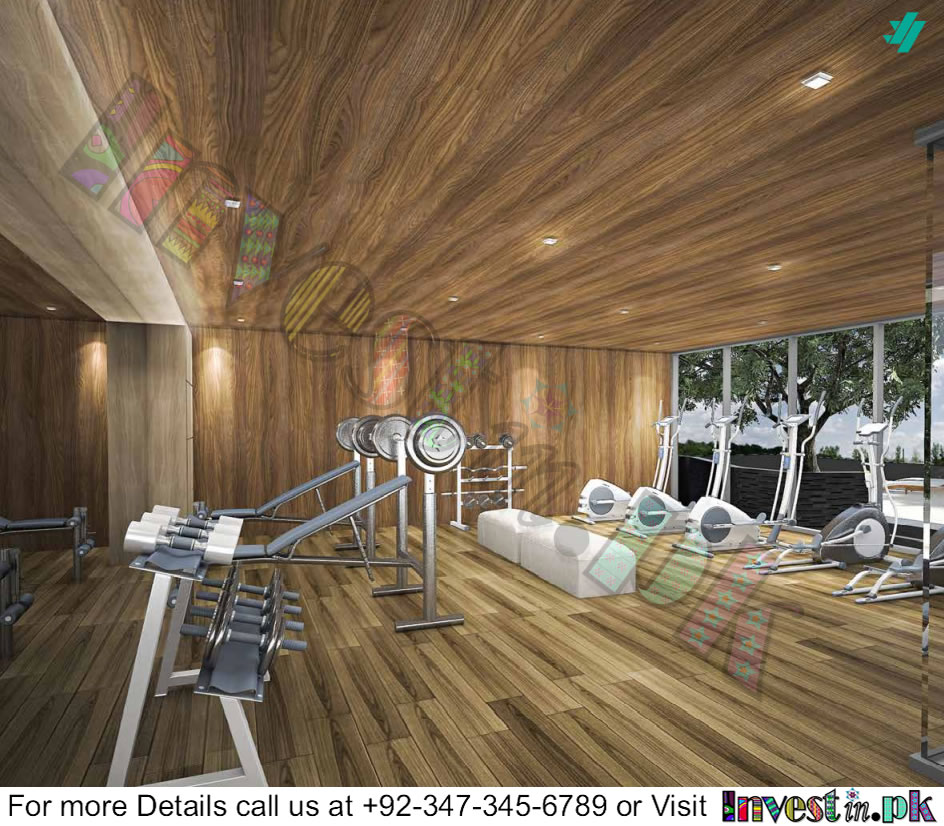 J7 Tech Tower
J7 emporium's project tech tower will comprise of single and multi-level working spaces designated for offices, both international and regional, of various organizations.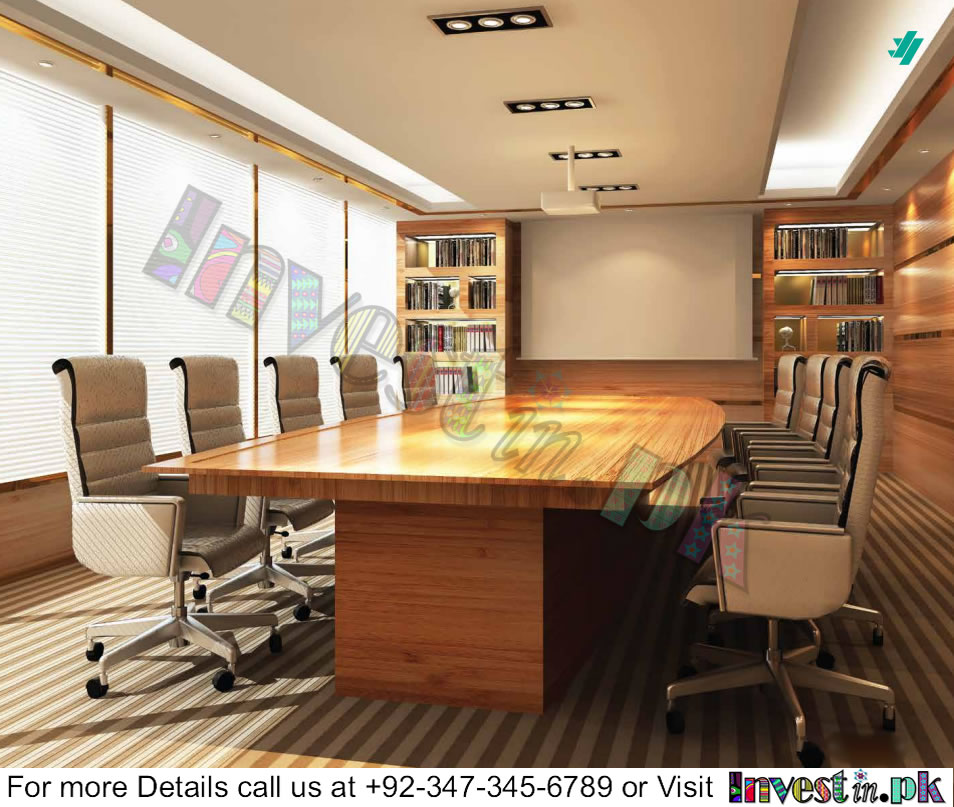 J7 Mall
The new shopping mall will be 6-story high and will occupy approximately 3,50,000 square foot retail space complete with a shopping district, a food court, a fun city, and a cinema.
The new shopping district and a food haven. Designed to house an array of national and international brands. An exquisite atrium to give the visitors an experience they will never forget.
J7 Mega Mall is designed to provide ultimate luxury and functionality under one roof. The location is ideal for businesses as it is in proximity to the suburbs of Islamabad. As for the residents of Islamabad, this Mega Mall will be their go-to shopping destination.
An unforgettable experience
A shopping experience of the new age. Keeping in mind the need of the residents of the twin cities, curated on international standards. J7 Mega Mall will be an experience like no other.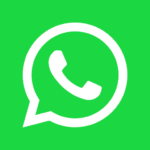 Food Court
We created this food court to cater to all tastes, continental, traditional, fusion, and international fast-food chains all under one roof with a truly unique and international ambiance.
Fun city
A special section dedicated to children. Indoor-themed play areas, a gaming arcade, and a section for rides.
J7 Emporium Features
J7 Emporium Is the Mega Project existing in Zone II Islamabad. A lot of projects are under development in B-17 momentarily, but J7 Emporium is the biggest of all
26 stories Building
18 feet height of shops ( Normal shop heights are 11 feet)
High-End Tenants
After-Sale services for life
Lifetime maintenance policy of J7 Group
Lease Related issues will be completely taken over by Mall Management
Fire Protection
Apps-based Smart mall
Widest atrium in town with a width of 47ft. Corridors width up to 23.5ft.
Pakistan's First ever Skywalk
First-ever high-end Mall in Pakistan
Intelligent 3 level underground parking management system
3-sided corner plot with a 360-degree view
Separate parking for apartments, mall, and corporate tower
6 Storey Mega Mall with approximately around 3,50,000 ft2 retail area.
Pakistan's Tallest Atrium
40% saleable area. 60% common space
Multiple Escalators, Elevators and Travolator for vertical access
Mall designed for both national and international brands
Ultra-Lavish interior designs
J7 Business center
Free Wi-Fi facility
J7 Customer care center
Centrally Air-conditioned building
Banking facility as per mall timings
Stand by Power Generation
Kids Play area in Mall
Dedicated Prayer Hall
Mall with two entrances at ground level
24/7 CCTV surveillance
Upscale shops
Two-screen 4-D cinema
Exquisite Banquet halls
The large food court has a wide array of different restaurants
Open-air/ terrace hotels
Three mega swimming pools
Gym, spa, and sauna
Ultra-luxurious hotel apartments.
Duplex Apartments
Penthouse
16-storey Corporate Tower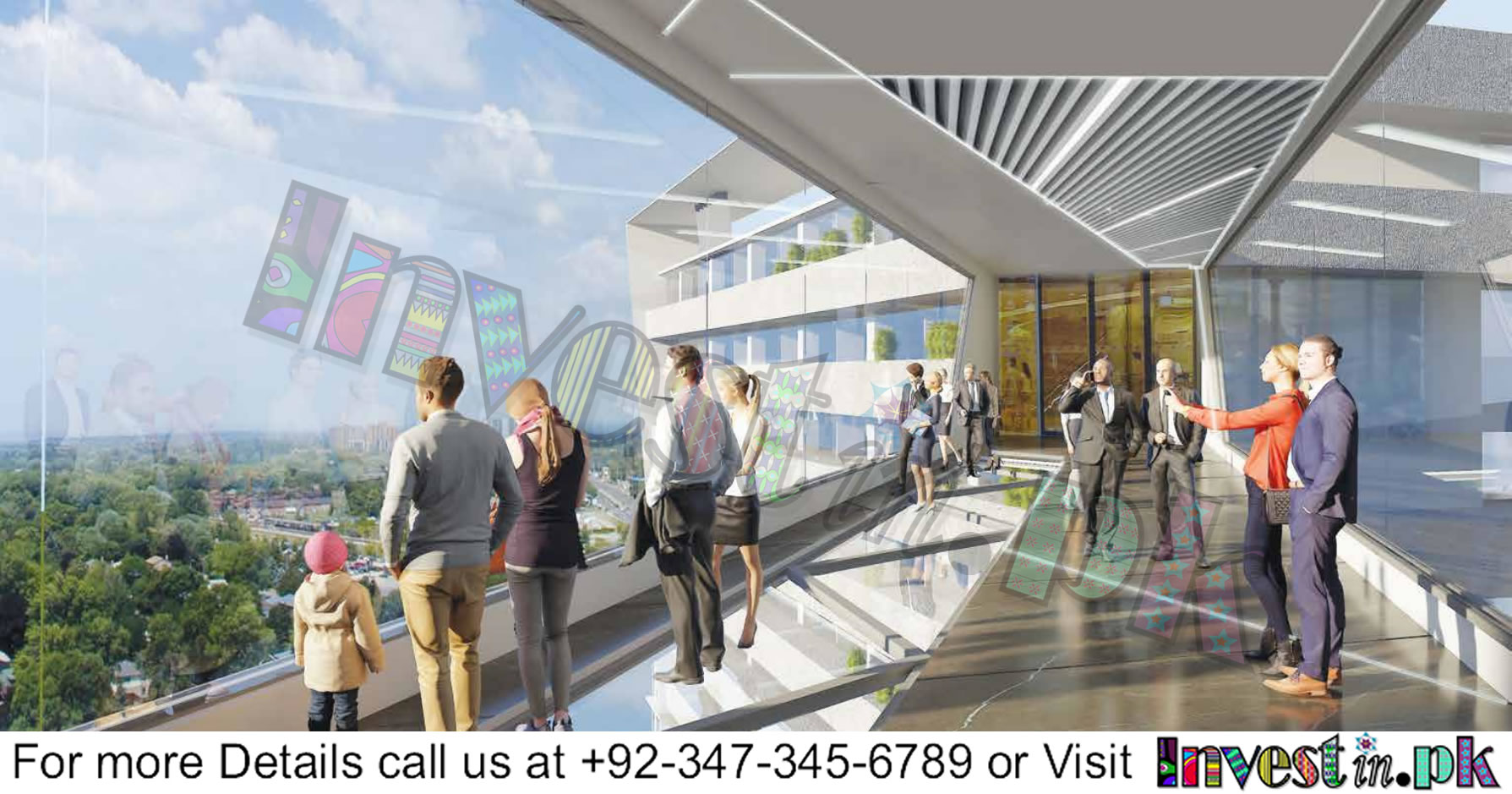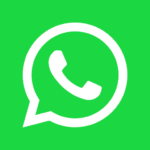 PROXIMITY OF J7 EMPORIUM
J7 Emporium location is ideal. It is centrally placed near the suburbs and is perfect for thriving businesses.
Awt Sangani Toll Plaza: 10 minutes
Islamabad Toll Plaza: 25 minutes
Islamabad New Airport: 30 minutes
CPEC Motorway Interchange: 10 minutes
E-11, Islamabad: 15 minutes
Zero Point, Islamabad: 30 minutes
Saddar, Rawalpindi: 30 minutes
Wah Cantt: 17 minutes
Khanpur Dam: 40 minutes
J7 emporium is connected with Pakistan's major Roads like Motorway, CPEC, and GT road. 4-year installment plan with a 25% down payment at the time of booking.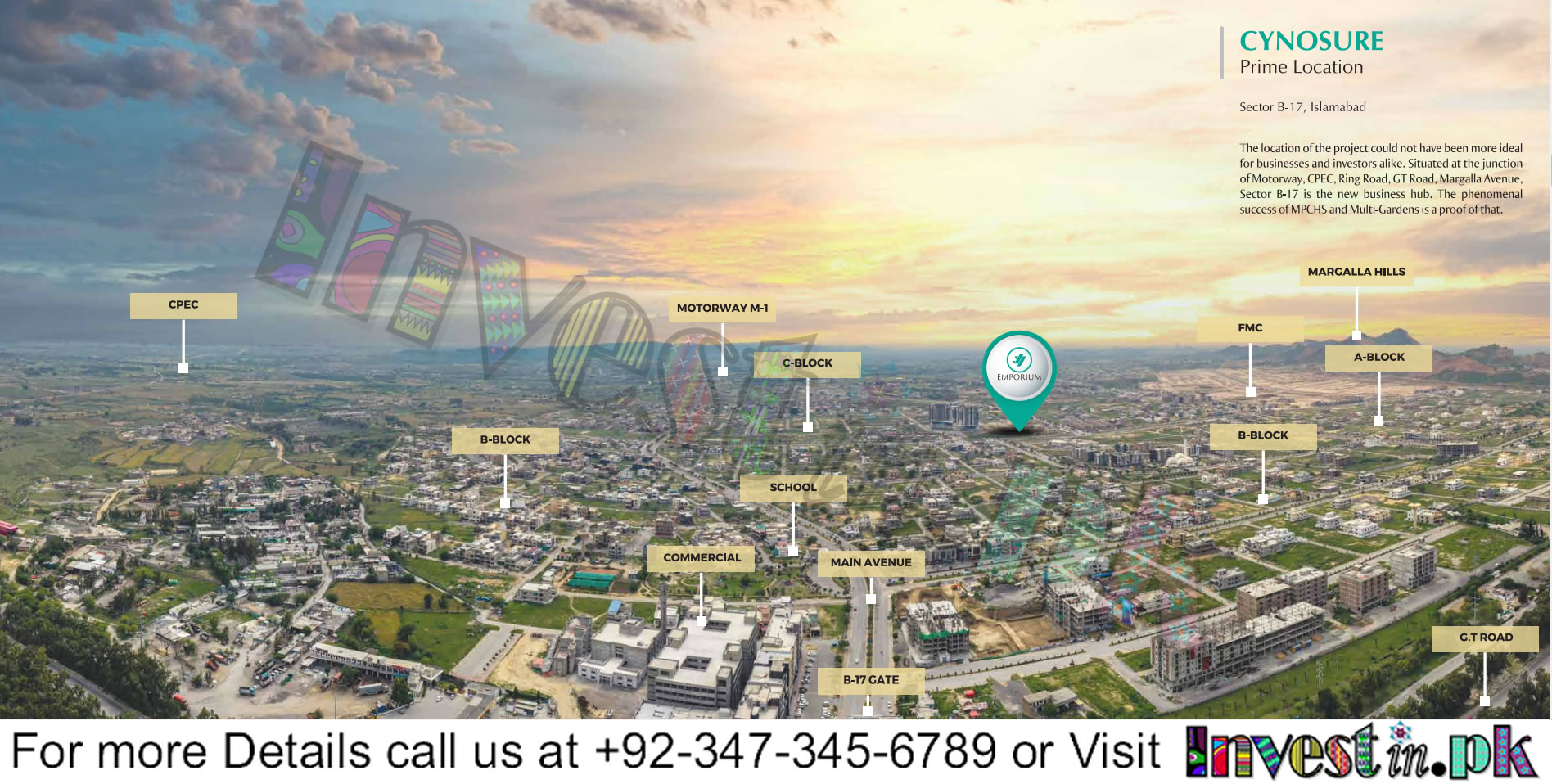 Contact Details