Penta Vista Vision
Penta Star International (builders and developers) is committed to introducing a new standard of affordable living at a prime location near the New Islamabad International Airport and Promises "Nothing but Excellence"
Multi-Faceted and self-contained
In line with the modern trends, Penta Vista has been designed as a Multi facility high-rise project. Having 3 levels of underground parking, 2 podium levels of shopping Mall, restaurants, and offices, 5 podium levels of Serviced Apartments.
Key Features of Penta Vista                                                                                         
24/7 E-Security, CCTV coverage duly backed by Physical Security
Backup power arrangements
Top-quality fixtures and fittings
High-speed modern lifts/ elevators
3 sides open plot offering the best ventilation
Infinity pool, Fitness center, sauna, and Spa
Restaurants and rooftop BBQ
Rooftop kids Play arena and sky trail
ATM services
Penta Clinic, laundromat, and cab facility
Efficient firefighting and waste management disposal system
Valet car parking
Robust management and 24/7 management team
Penta Vista Apartments
There will be multiple types of Apartments with respect to their sizes, facilities serviced or non-serviced, furnished/ non furnished available. These options will suit the requirements of a wide array of customers.
Studio Furnished Apartments
Compact and comfortable
Affordable and luxurious
Fully Furnished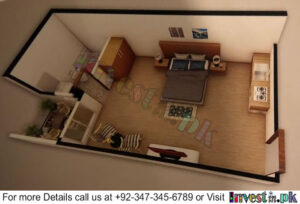 1 Bed Serviced Apartments
Spacious Lounge
Modern kitchen and bathroom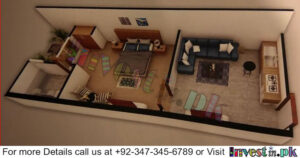 1 Bed Comfy Apartments
Spacious Lounge
Modern kitchen and bathroom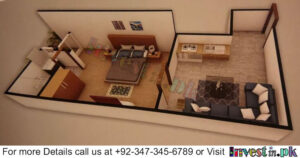 2 Bed Classic Apartment
Spacious Lounge
Balconies
Modern Kitchen and Bath
Laundry / store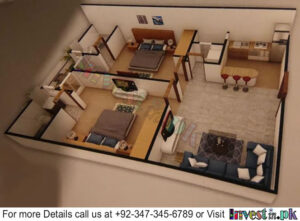 2 Bed Executive Apartment
Spacious Lounge
Balconies
Modern Kitchen and Bath
Laundry / store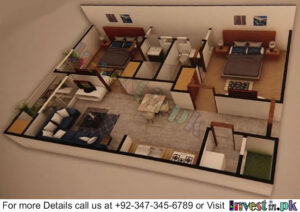 3 Bed Luxury Apartments
3 luxury bedrooms
Spacious Lounge
Balconies and green terraces
Modern kitchen and bath
Servant quarter
Laundry / store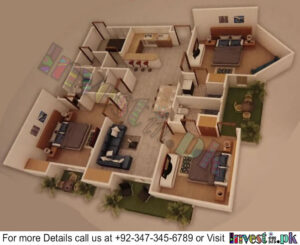 Split Level Penthouses
4 luxury bedrooms
Modern kitchen and bath
Exclusive lap pool
Servant quarter
Scenic balconies and terraces
BBQ, rooftop garden, and annexes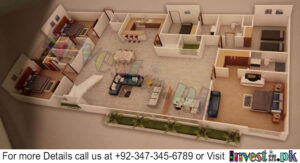 Serviced Apartments
Penta Vista will offer Serviced apartments. A serviced apartment is a fully furnished apartment available for a short-term or long-term stay, providing hotel-like amenities such as room service, and professional housekeeping services.
They can be used by visitors, Companies to host workers frequently, General Public, and common for engineers and executives to stay while searching for a permanent residence or relocation. A plus point for serviced apartments is that they have private cooking facilities or a private chef to cook. Sometimes the apartments will have a kitchenette or a full-size kitchen with a dishwasher and washing machine.
Floor Map of Penta Vista
There will be 3 underground floors which will host parking spaces for both the residents of the twin towers and the visitors to the Mall.
Ground and 1st of Penta Vista offer a Penta Mall. There will be around space for a total of 100 shops will different dimensions and sizes. These shops will host both National and International Brands. A few parking spaces will be available Infront of the mall for easy access for the people to visit the mall.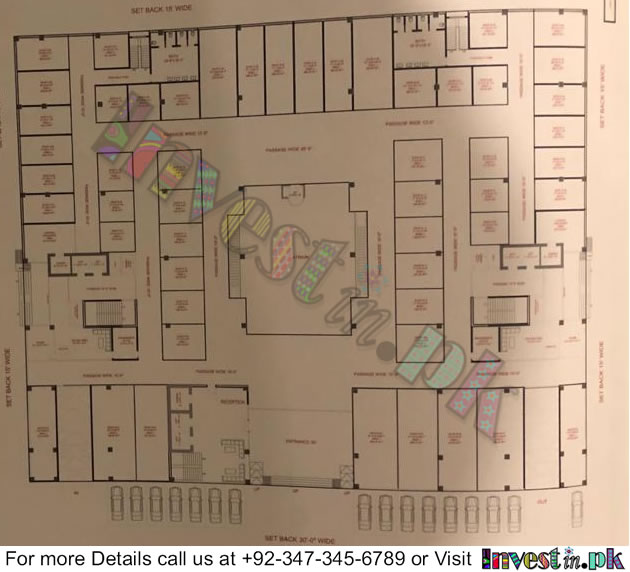 3d and 4th floor are Dedicated to Penta Residency. There is only a single type of apartment on these 2 floors. All the Apartments only have the capacity of a single bedroom.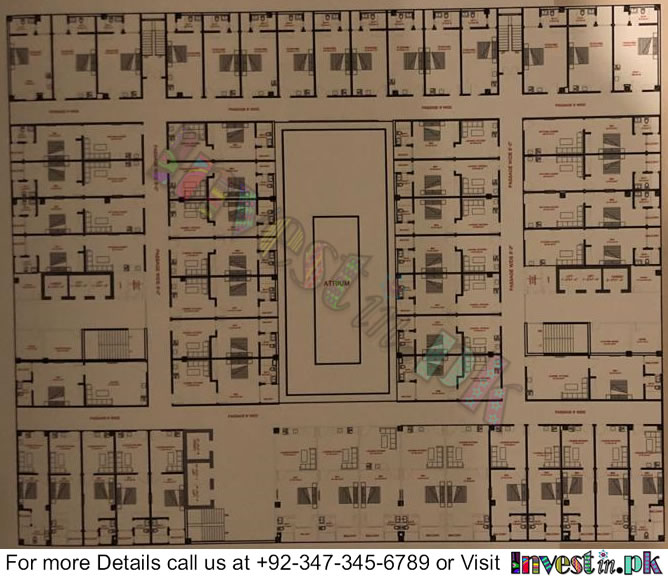 The 6th floor is the crown jewel of Penta residency (serviced Apartments). With a standard swimming pool and green areas on the terrace, it will also offer a fine dining restaurant, a fully-equipped fitness center, jacuzzi, and spa.
From the 7th floor to the 21st floor, there are 1, 2, and 3 room luxurious apartments.
22nd floor comprises of Split-Level penthouses. These apartments offer signature level luxury with Scenic, very high elevation with clear views of the surrounding thus offering an unparalleled experience of Luxury. These  apartments will offer
Exclusive lap pool
Scenic balconies
Terraces
BBQ on the rooftop
Rooftop garden
Annexes
Roof Top facilities
Rooftop at the south offers an infinity pool, fitness center, BBQ, sky trail and kids play arena for the community
North tower offers private space to the penthouses with their personal Lap pools, BBQ, and annexes besides the enchanting view of the park and Margalla Hills.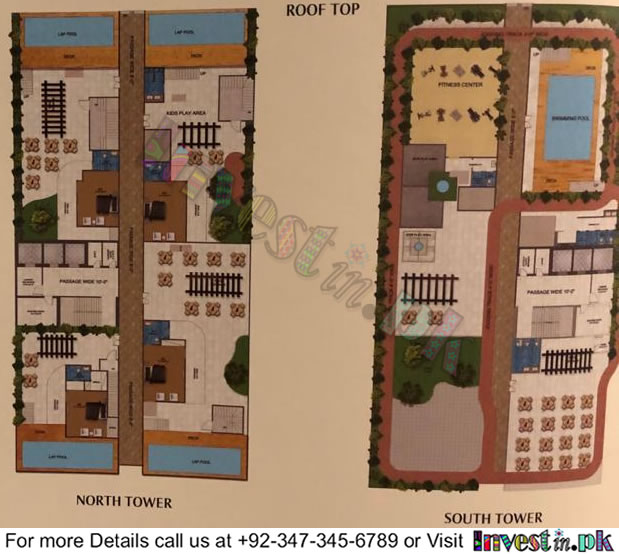 Penta Paradise
Rising above the podium are the 16 stories twin towers housing smartly designed and spacious 1, 2- and 3-bedroom apartments and exquisitely designed double-decker penthouses and executive apartments at the top floors.
The elevated restaurant on the 16th and 17th floor will offer a fabulous view of the new Islamabad international airport besides its unique ambiance and culinary delights.
Commercial Activity and Food Court
There will be a commercial area available for future official use by different companies. There will be a Food court available in the Penta Vista offering all the entertainment facilities for a complete family within the mall.
Panta Vista Shopping Mall
Exquisite shopping Mall at the ground and first-floor housing the top brands in clothing, household, childcare, medicare, departmental stores, restaurants, and entertainment spaces all under one floor.
Penta Vista Location and connectivity
Location in top city 1, next to the new Islamabad international airport (CPEC) zone in the serenity of Potohar landscape and Margalla hills
Excellent location and connectivity with Rawalpindi and Islamabad, Peshawar, and Lahore through adjacent m1 and m2 motorways and national and international travel through New Islamabad International Airport.
Excellent living, education, and leisure opportunities.
Ideal opportunities for business, investment, and employment.