Canadian City Gwadar
Overview
Canadian City Gwadar is located on Makran Coastal Highway. This project is one of few housing societies in Gwadar Situated in Category-A Master Plan. It is planned over an area of 310 Acres of land in Gwadar.

If you're looking for a safe and secure investment then check out Eighteen Islamabad, Goldcrest Views, The Garden Residence, Blue World Trade Center and DHA Quetta
The purpose of Canadian City Gwadar is to provide an environment of Peace, Pleasure, and Prosperity to all the residents of Canadian City. Their Main mission is to provide state of the art features and facilities to all the segments of society dwelling within its four walls. Canadia City is providing residential and commercial plots in Gwadar on reasonable prices. Gwadar is an amazing place to live and for business also because Gwadar is the famous Business hub of Pakistan and in coming years it will be the business hub for China also.
Features
32 feet high from Sea Level
Surrounded by four 150 feet wide roads
State of the art planning
Modern sewerage system
Underground electrification
Schools
Mosques
Beautiful Parks
Grounds for all ages.
Children play areas
High security
Water treatment plants
Hospital
Commercial centers
Indoor clubs
Senior Citizen Club
Indoor Swimming Pool For Ladies
Commercial Civic Centre.
Wide Roads Inside The Society.
and many more world class facilities
Sahara Welfare Trust Hospital
Location
The Location of Canadian City is ideal as it is located very near to Gwadar beach and central Gwadar is just at walking distance. Canadian City is at just 4 minutes' drive from Zero Point Gwadar.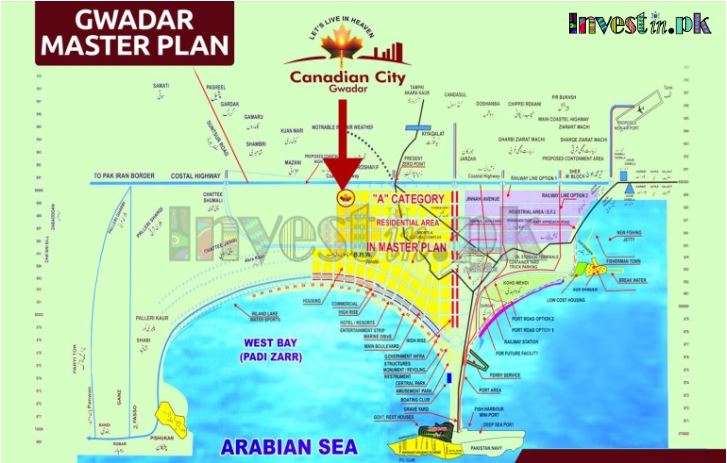 Master Plan
Canadian City is situated in Category-A. In Category-A the construction work is going very fast as compare to other categories. Gwadar Canadian City is aiming to follow the international standard housing development. Canadian City also aims to complete the development work within the time frame ( by 2020 ) given by GDA (Gwadar Development Authority).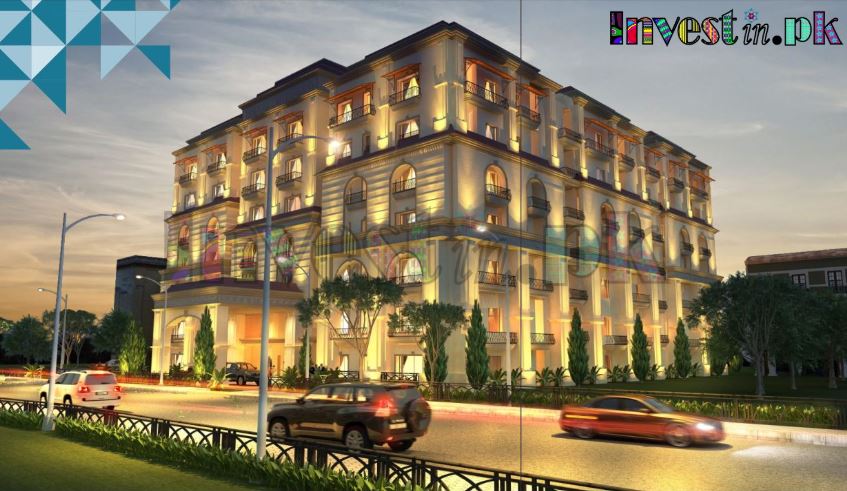 Payment Plan
Canadian City Project is situated on 6 Categories. Category: A, B, C, D, E, and Category F. 5 marla, 10 Marla, 20 Marla and 40 marla residential plots in Canadian city Gwadar is available on full payment and also on easy installments. Gwadar Canadian City is also offering commercial plots of 2 marla, 4 marla and 1 Kanal Semi commercial plots in Gwadar.
You might also like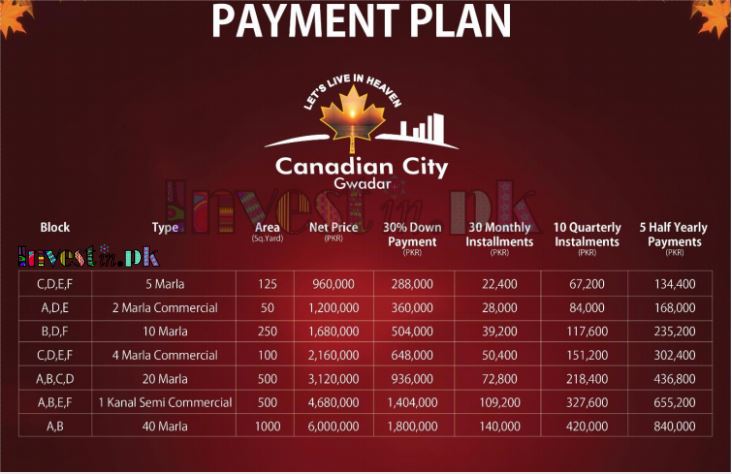 Video
Contact Details
Head office: 150-G BLOCK, FIRST FLOOR, COMM. AREA PHASE 1, D.H.A  LAHORE
UAN: 111-224-786
Phone: 042-35691061, 042-35691062, 042-35691063
---
You May Also Like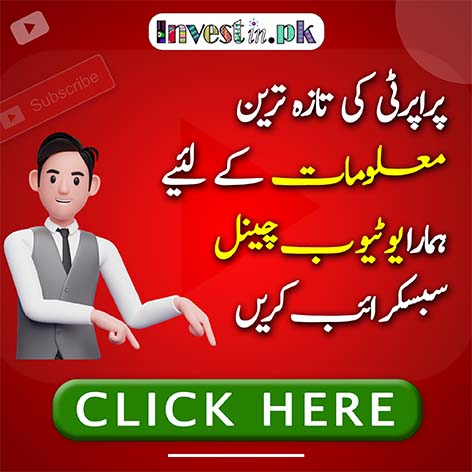 If you're looking for plots, apartments, villas, houses, shops or offices for sale then these are the best real estate investment opportunities for you: