Park Town Fateh Jang is the latest housing society in Islamabad. Park Town Islamabad is a state of the art project offering state of the art plots at affordable prices. Park town is located at the prime location of Main Fateh Jung Road and only 20 minutes drive away from New Islamabad International Airport. The project is surrounded by all the major amenities and facilities that you need to live a pleasant life in Islamabad.
Park Town Fateh Jang Islamabad
Park Town is offering state of the art 5 Marla,7 Marla,10 Marla, & 1 Kanal residential plots, and 4 Marla commercial plots. These plots are available at affordable prices. It's the best chance for you to buy a plot in Islamabad.
They are providing international standard facilities and amenities like wide roads, green belts, modern sewerage system, schools, and commercial complex are also part of this amazing project. The project is equipped with everything that you need to live a modern living.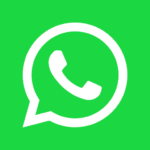 Features
Gated community
State of the art planning
Green belts and plantation
Spacious wide roads
Modern Sewerage System
24/7 Security
Parks & Lawns
Play Areas
Underground Electricity
Water Supply
Sui Gas
Fitness Club
Community Center
Mosque
Restaurants
Payment Plan
Below we are sharing a detailed Park Town Payment Plan The developers are offering residential plots of 5 Marla, 7 Marla, 10 Marla, and 1 Kanal at reasonable prices
Park Town Islamabad Residential Plot Payment Plan
5 Marla Residential Plot:
Plot size = 20×25
Per Marla = 180,000
Total Price = 900,000
Booking 15% = 135,000
Allot 15% = 135,000
After 2 Year 15% = 135,000
Balance Amount = 495,000
42 Installements = 12,000
7 Marla Residential Plot:
Plot size = 30×58
Per Marla = 180,000
Total Price = 1,260,000
Booking 15% = 189,000
Allot 15% = 189,000
After 2 Year 15% = 189,000
Balance Amount = 693,000
42 Installements = 16,500
10 Marla Residential Plot:
Plot size = 35×70
Per Marla = 170,000
Total Price = 1,700,000
Booking 15% = 255,000
Allot 15% = 255,000
After 2 Year 15% = 255,000
Balance Amount = 935,000
42 Installements = 22,000
1 Kanal Residential Plot:
Plot size = 50×100
Per Marla = 160,000
Total Price = 3,200,000
Booking 15% = 480,000
Allot 15% = 480,000
After 2 Year 15% = 480,000
Balance Amount = 1.760,000
42 Installements = 42,000
Park Town Islamabad Commercial Plot Payment Plan
Plot size = 30×30
Total Price = 1,600,000
Advance 25% = 400,000
Balance = 1,200,000
20 Installments = 60,000
Park Town Islamabad Contact Details