Capital Green Homes is a new prestigious housing project in Islamabad. Located at one of the most prime location, next to DHA Phase 3 Islamabad and adjacent to Bahria Phase 7, 8 and 9. The project is offering 3, 5, 10 Marla and 1 Kanal residential plots on Pre-Launch Rates.
Capital Green Homes
Capital Green Homes (CGH) Society is a prestigious housing project launched and developed by Shabbir Builders in one of the most prime locations in the twin Metropolitan cities of Rawalpindi and Islamabad. CGH society is a luxurious housing society while offering all the amenities and sophisticated features. It offers a perfect solution as a modern housing society with very economical prices. Islamabad is the fastest growing and the safest city in Pakistan. The fast-developing pace has skyrocketed the price of real estate in the capital so Capital Green Housing offers a perfect solution to a working-class family to fulfill their dream of living in the second most beautiful capital in the world.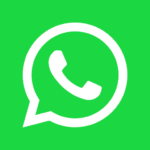 CEO's Message

Our commitment is to provide you a True Luxury residence in the Capital at Affordable prices.
Salient Features
High-Quality development
Affordable pricing
Convenient Installment Plan
Green Natural Living
Outstanding Amenities
Prime Location
Wide Carpeted Roads and Streets
Parks and children playgrounds
Commercial centers
A community center and Mosque
Underground Electricity wiring
Security 24/7
Clean Water
Why Invest in Capital Green Homes?
Excellent location – adjacent to DHA 3 near Rawat T-Chowk
Only 400 meters from Rawalpindi Ring Road (RRR) interchange
Situated in a highly-populated area with most facilities like schools and hospitals only on few minutes drive
Zero-point of the future with most important Rawalpindi Ring Interchange on neighborhood
Pre-launch rates for a very limited time
Very high quality of development
Payment Plan
 
3.5 Marla
5 Marla
10 Marla
1 Kanal
Size (ft)
25×35
25×50
35×70
50×90
Down Payment
97,500
1,50,000
3,00,000
5,00,000
Confirmation
97,500
1,50,000
3,00,000
5,00,000
Monthly Instalment (4 yrs)
4,65,500

(9700 × 48)

7,20,000

(15000 × 48)

14,40,000

(30,000 × 48)

28,80,000

(60,000 × 48)

Semi year Instalment (4 yrs)
1,55,200

(19,400 × 8)

360,000

(45,000 × 8)

6,40,000

(80,000 × 8)

12,00,000

(1,50,000 × 8)

On transfer
1,59,200
1,45,000
3,20,000
5,20,000
Total Price
9,75,000
15,25,000
29,00,000
56,00,000
Discounted Price*

8,15,000

12,75,000

24,30,000

46,80,000
*Discount prices are available from the 13th of February, 2021 till the 23rd of March 2021. Discounted prices can only be availed if the Down Payment and Confirmation payments have been paid before the 23rd of March, 2021.
The payment plan of this housing society is very convenient and affordable. A 3.5 Marla plot starts at around 9 lac 75 thousand rupees with 10% downpayment, 10% confirmation Charges and the rest of the 80% price is evenly distributed to suit the affordability of a normal citizen. there are 2 types of affordable installment plans with a monthly and a semi-yearly installment plan. Likewise a 5 Marla plot costs around 12 lac and 75 thousand rupees, 10 Marla plot costs around 24 lac, 30 thousand rupees and a 1 Kanal plot costs around 56 lac rupees.
The payment plan is designed to provide an advantage to a normal class person with high-class features topped with very convenient and affordable prices. The plots are selling like hotcakes and the prices may not be the same as soon as all the plots get booked. so grab your plot As soon as possible to avail this fantastic opportunity of owning your house in the world's second most beautiful capital.
The design and layout of the project is truly modern and meeting with international living standards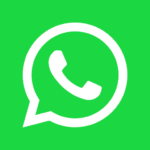 Capital Green Homes Location
Capital Green Homes is located at one of the most prime locations in the twin Metropolitan Cities of Rawalpindi and Islamabad. one of the most salient features of its location are
Located near the most well Known housing Societies in Rawalpindi and Islamabad such as DHA Islamabad, Bahria Town Islamabad
Located near the New Rawalpindi Ring Road, Chakbela Interchange is only 400 m away.
Chakbela Interchange is near Kotla and amongst the Package 1 interchanges, which means that this interchange will be developed earlier than other interchanges.