Seerab Maps an Innovation in Real Estate: Empowering Buyers/Sellers/Investors
Seerab Maps, Pakistan's most prestigious P@sha ICT Awards 2018 winner as best innovation in Real Estate designed, developed and introduced by Seerab Technologies. Seerab Technologies a GIS Company who aims to empower the Real Estate sector with accurate and up to date information by showcasing housing projects on Google maps and satellite image. Seerab Maps currently offer 13 cities major housing societies maps that help users visualize, analyze, identify, locate and verify the exact location of housing society and plots using smartphones/laptops while sitting anywhere in the world.
If you're looking for a safe and secure investment then check out Eighteen Islamabad, Goldcrest Views, The Garden Residence, Blue World Trade Center and DHA Quetta
Real Estate is considered an economic backbone and Pakistan's Real Estate industry worth around $700 billion with huge growth potential but unfortunately, the methods used by industry are obsolete, time-consuming, highly expensive and not accurate. With CPEC Real Estate industry expected to boom like never before in Pakistan. To tap this great opportunity Real Estate Industry need cutting edge technology-based solutions like Seerab Maps for rapid growth. Team Seerab with 20+ year multi-industry experience believe in the potential of Real Estate industry and after complete two years Research on Real Estate methods used, problems faced by people related to this industry believe transparency and efficiency are key challenges. Seerab Maps provides detailed insights about the development of society and help Users locate exact plot location with geo-location feature. Seerab Maps helping Realtors win their client's trust by providing accurate information. Seerab Maps empowering overseas and inland Pakistani's to invest wisely. The information provided by Seerab Maps updates on a regular basis so if someone invested in a society may keep him/herself updated without wasting time and without wasting resources to reach that specific area. Seerab Maps designed/developed keeping need of one-time investor to builders/developers in mind.
Seerab Maps transforming real estate targeting SDG 8 and 11 with an aim to create employment opportunities and overall boosting of this sector that supports other small industries like construction material to interior design as well. Seerab Maps not only received recognition at local but as well as international level. Two Canadian companies signed MoUs to collaborate and take Seerab Maps technology internationally.
Seerab Maps users share their amazing stories and feedback that how using Seerab maps they saving their time, money, energy and resources and how confident they feel. Subscribe to Seerab website www.seerab.com/maps for updates and if You never tried these maps try it NOW!! Because You believe in working Smart not hard.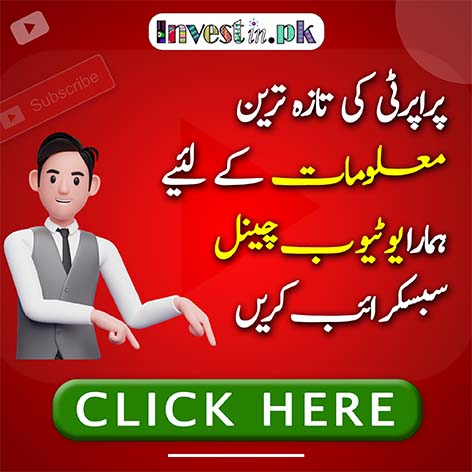 If you're looking for plots, apartments, villas, houses, shops or offices for sale then these are the best real estate investment opportunities for you: