Globbiz Avenue Gwadar is located at the most precious location of Gwadar. It spreads over three main roads of Gwadar city known as Marina Drive, Balochistan broadway, and Zer Boulevard.
Gwadar GlobBiz Avenue is a mega project of Gwadar Builders & Associates, which is a fellow organization of GBA group.
The project is divided into three phases.
Globbiz Avenue Phase I
Globbiz Avenue Phase II
Globbiz Avenue Phase IV
Phases I and II of Globbiz Avenue are located on the seafront, while Phase IV is located on Balochistan Broadway. Along with the beach resorts, The project possess a vast commercial area consisting of high-rise commercial zones on Balochistan Broadway, Main Boulevard, and Marine Drive, and low-rise for Mini Markets, Sector Markets, and Civic Centers etc.
Residential Plots In Gwadar GlobBiz Avenue
5 Marla, 7 Marla, 10 Marla, 12 Marla & 40 Marla Residential plots are available for sale.
Commercial Plots In Gwadar GlobBiz Avenue
4 Marla commercial plots are available for sale.
GlobBiz Avenue Gwadar
The Balochistan broadway runs in the middle of the city connecting all industrial, residential, and commercial areas on the master plan of Gwadar. After all the construction work this area will be counted in the most attractive and beautiful branches, which will attract a big amount of tourists and beach lovers from all over the globe. This increase in tourism will generate the opportunities for commercial and industrial industry to grow fast.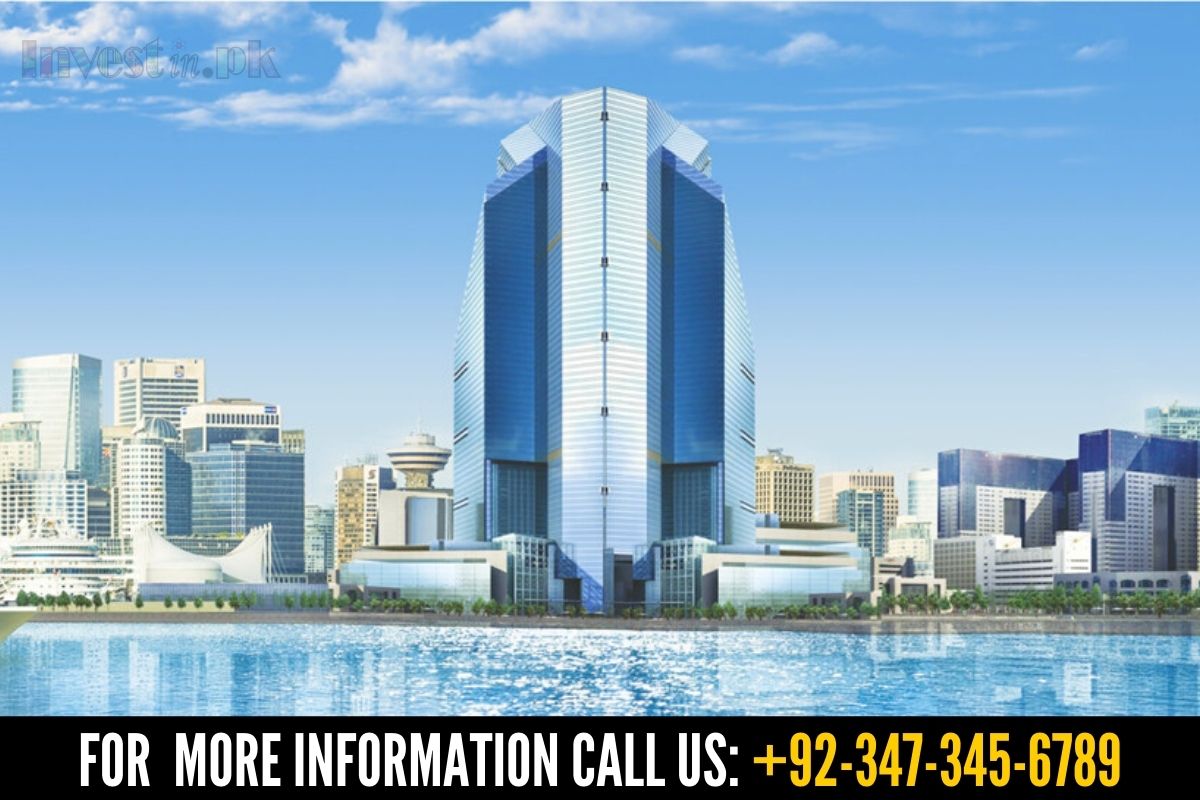 Phase I & II
Phase 1 & Phase 2 of Gwadar GlobBiz avenue are located on Marine Drive and Padizar Avenue Gwadar. This phase has one of the beautiful views of the sea having commercial buildings on these two roads. There are residential plots available for sale in Gwadar GlobBiz Avenue.
In the coming future, this area will be amongst the most expensive areas of Gawadar because of its prime location.
Sea Facing Area = 1.2 Kilometer
Total Area of Phase I & II = 180+ Acres
Commercial Plots
Residential Plots
Recreational areas
Parks
Schools
Hospital
Community Center
Wide Roads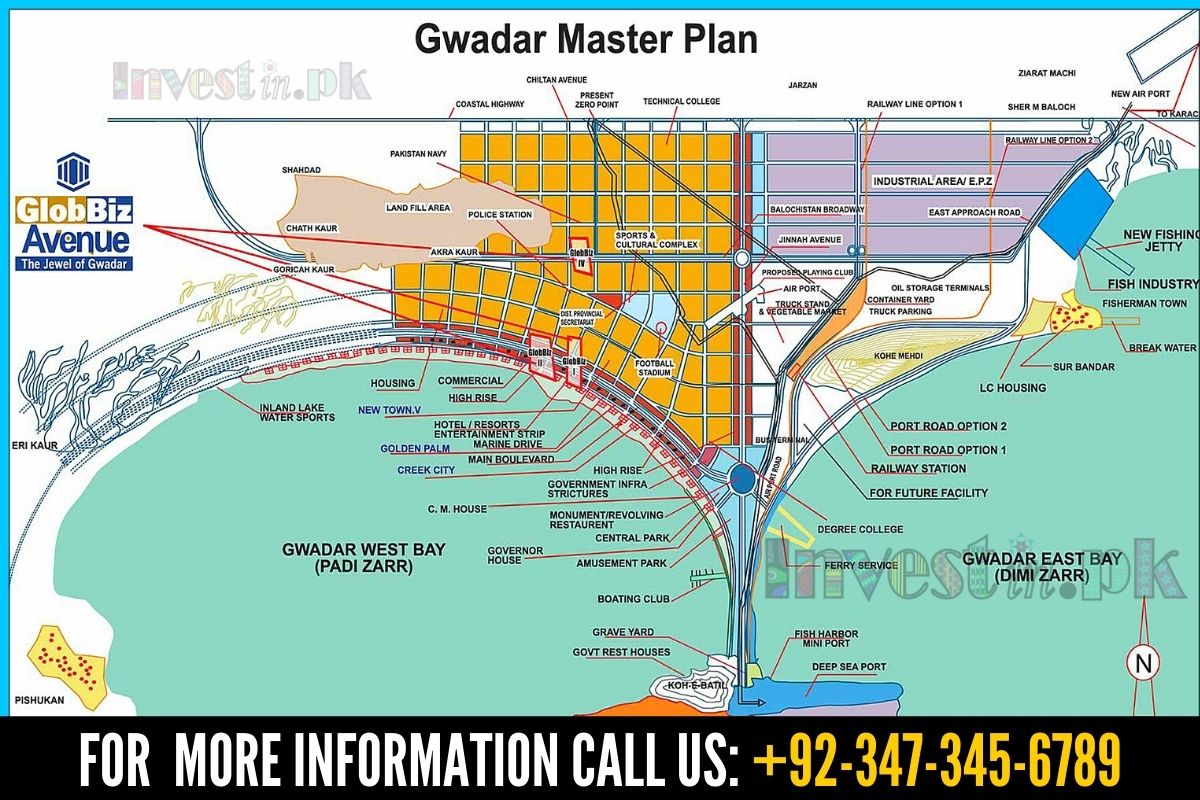 Phase IV
In Phase-IV of GlobBiz Avenue Phase-IV is located on the Balochistan Broadway. This location will be the international trade hub of Gwadar and the most ideal location for the offices, showrooms, warehouses, five-star hotels, and multi-national offices.
Balochistan Broadway is located in the middle of the Gawadar city connecting all the areas of Gwadar.
Approved by GDA (Gawadar Development Authority)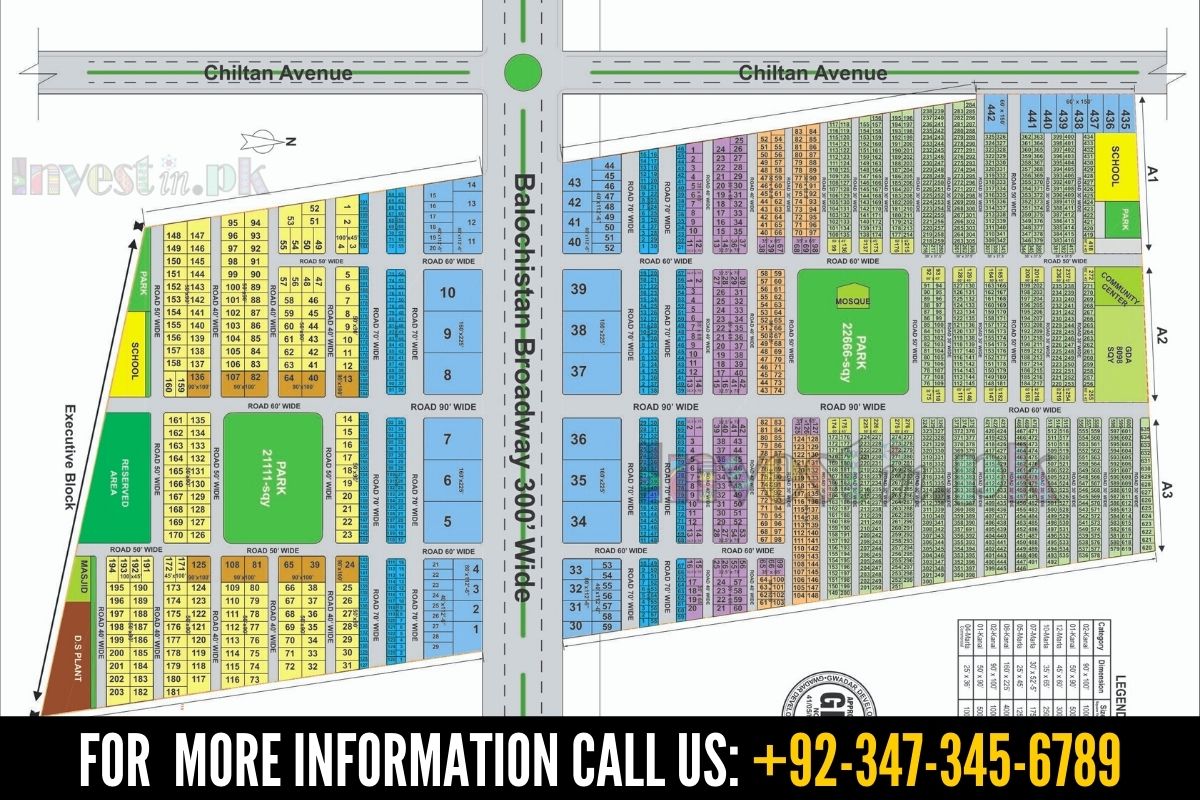 Gawadar City
CPEC project has given Gwadar a new direction in its economy. Modern housing societies and new luxury cars are rapidly appearing in suburbs. Property rates are skyrocketing. Besides being a business hub for the Gulf and Africa, the city will also be China's most direct sea trade connection to Europe.
Contact Details
For any information regarding Gawadar City / Gwadar GlobBiz Avenue feel free to contact us.
Related Articles