CPEC Warehouses Gwadar is located at the prime location of Gwadar Commercial Zone. CPEC Warehouses is directly connected to Gwadar Airport. It is the latest and world-class warehouse in the business hub of Gwadar.
CPEC Warehouses Gwadar
Near the International Gwadar Airport, Warehouses is situated in Zone A. As per GDA (Gwadar Development Authority) directives, Zone A is the first to be populated in Gwadar, making CPEC Warehouses one of the most attractive investment opportunities.
There are hundreds of acres of industrial land available around Warehouses Gwadar. The project will facilitate the storage of raw materials and finished products for innumerable clients.
About Gwadar Commercial Zone
Gwadar is going to be the next international business hub of the world. GCW is the first zone of the huge project. In GCZ there will be world-class hotels, Multi-national offices, restaurants, super-markets, banks, hospitals, and a lot of other projects are part of this billion dollars project.
Why You Should Invest In CPEC Warehouses Gwadar?
Located adjacent to Gwadar International Airport

There is a 300 ft. road leading directly to the Gwadar Airport.

Easy 36-month payment plans

Approved by Gwadar Development Authority

Conveniently located near Gwadar City.

Importers, traders, and shipping companies are the best candidates for this location.
Gwadar Images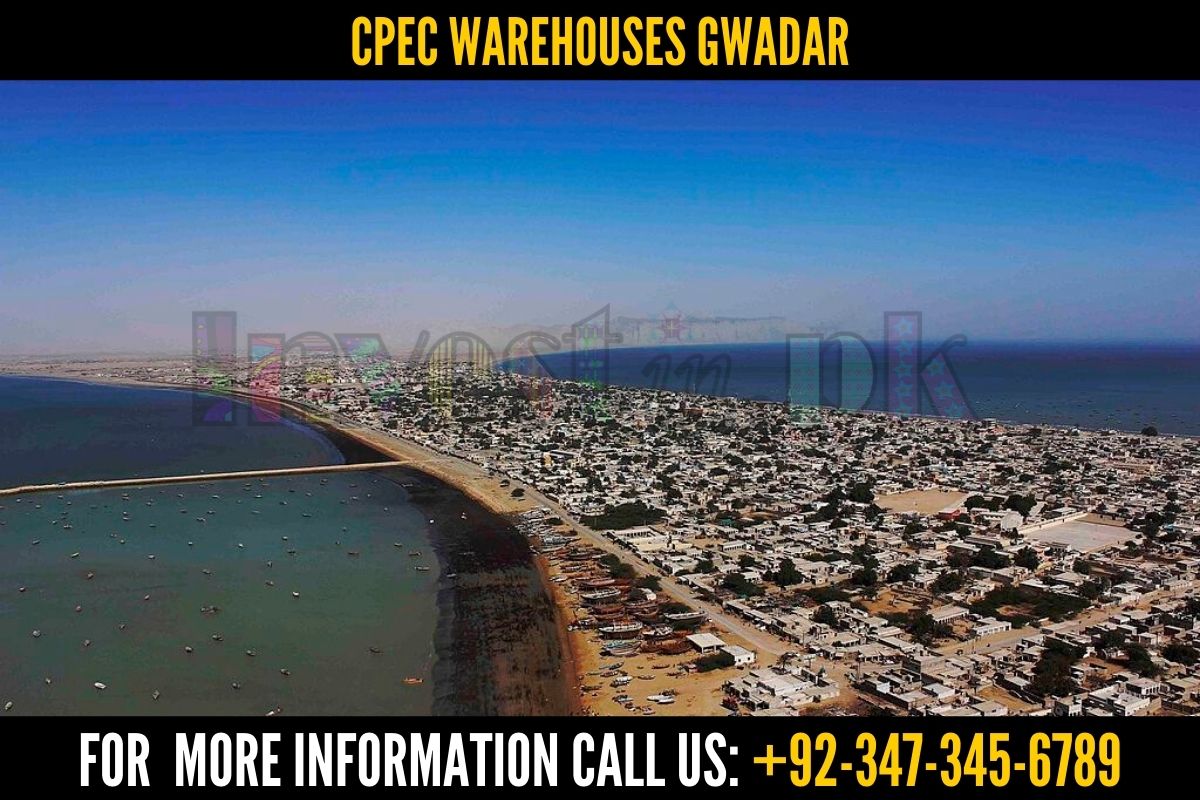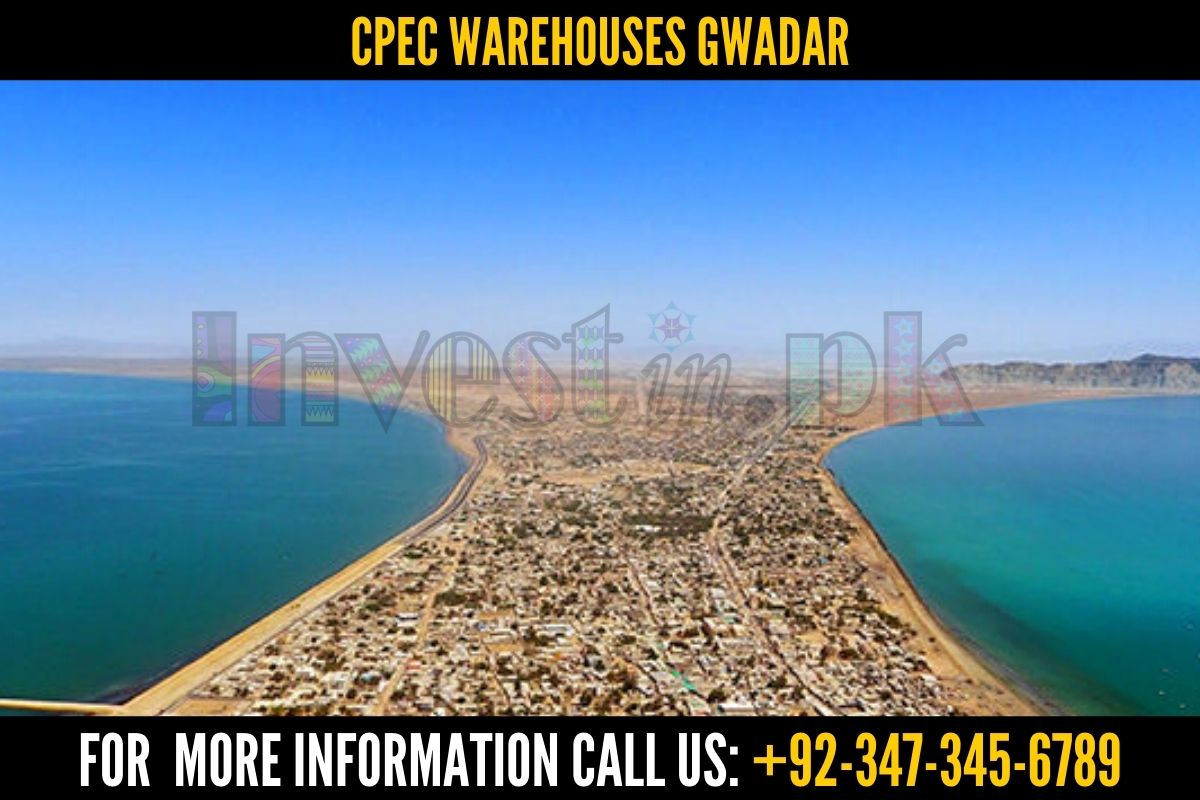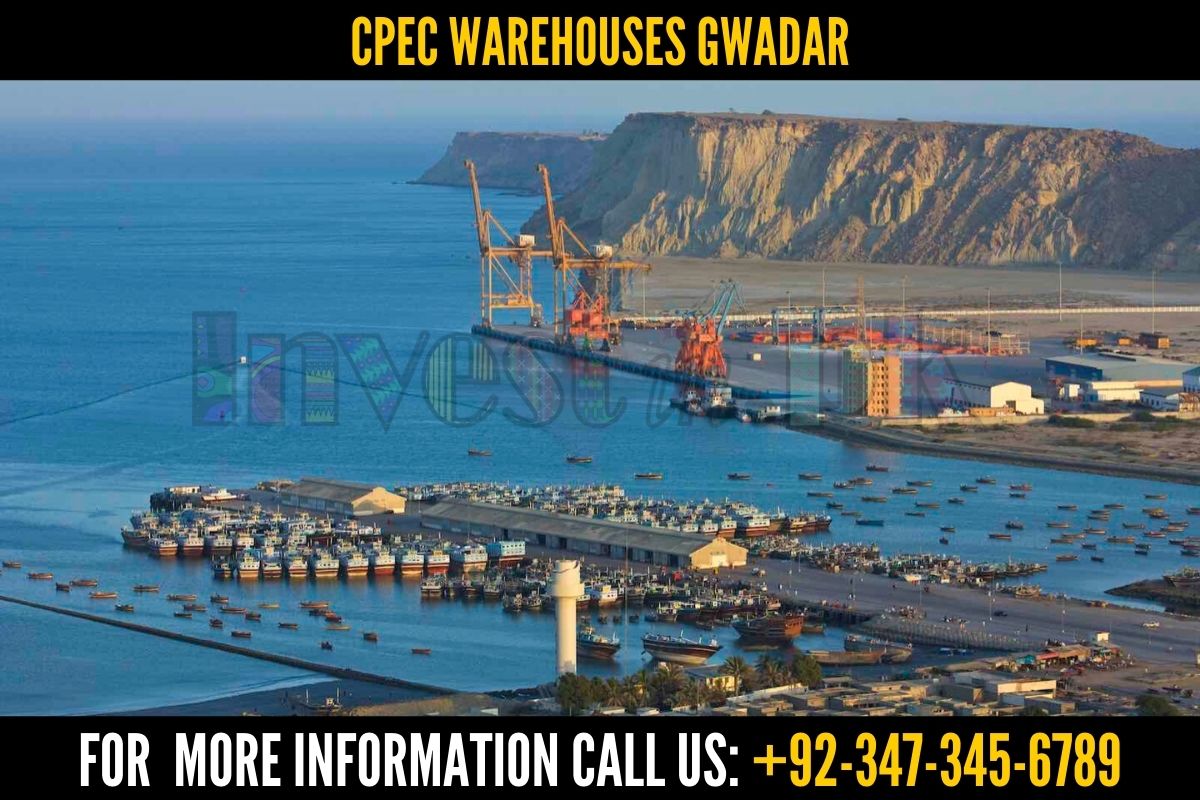 Gwadar Port
Karachi port and Port Qasim are currently Pakistan's two largest deep-sea ports. However, the expansion programs of both ports are unlikely to keep pace with demand growth. A third deep-sea port will fill the gap.
The Karachi Port in particular has significant physical limitations and will not be able to grow at the same pace as the growth in demand over the coming years. This stems mainly from its location within Karachi, which has seen rapid growth over the past years. 
While Port Qasim may have the physical space for expansion, its speed of development is limited by its upstream location, which is more than 40 km from the open sea, resulting in long turnaround times for visiting ships.
 It is not a problem for cargoes that are linked to industries in the vicinity of the port, but this can be costly for cargoes that have origins and destinations outside of the port.
Due to this, it was deemed timely to create and inaugurate a third deep-sea port for Pakistan so that national development would not be hindered by the national port capacity being insufficient in the future.
 Likewise, it is also necessary to continue expanding the capacity of Gwadar port over the next few decades, given the rapidly growing demand for port capacity.
Location
Located at the mouth of the Persian Gulf, just outside the Straits of Hormuz, Gwadar Port is near one of the major shipping routes in and out of the Persian Gulf. It is about 533 km from Karachi and 120 km from the Iranian border.
Related Articles