Defense Housing Authority (DHA) is a well-renowned housing society available in multiple cities all across Pakistan. DHA Phase 2 Islamabad is located within the Islamabad–Rawalpindi metropolitan area. The neighborhood is divided into five parts/phases and while some of them are in the Rawalpindi area and some in Islamabad Capital Territory(ICT). This housing society was primarily launched for military personnel in 1992 by the Pakistan Armed Forces Welfare Department.
DHA Islamabad is comprised of 6 phases namely
Phase 1

Phase 2

Phase 3

Phase 4

Phase 5

Defense Valley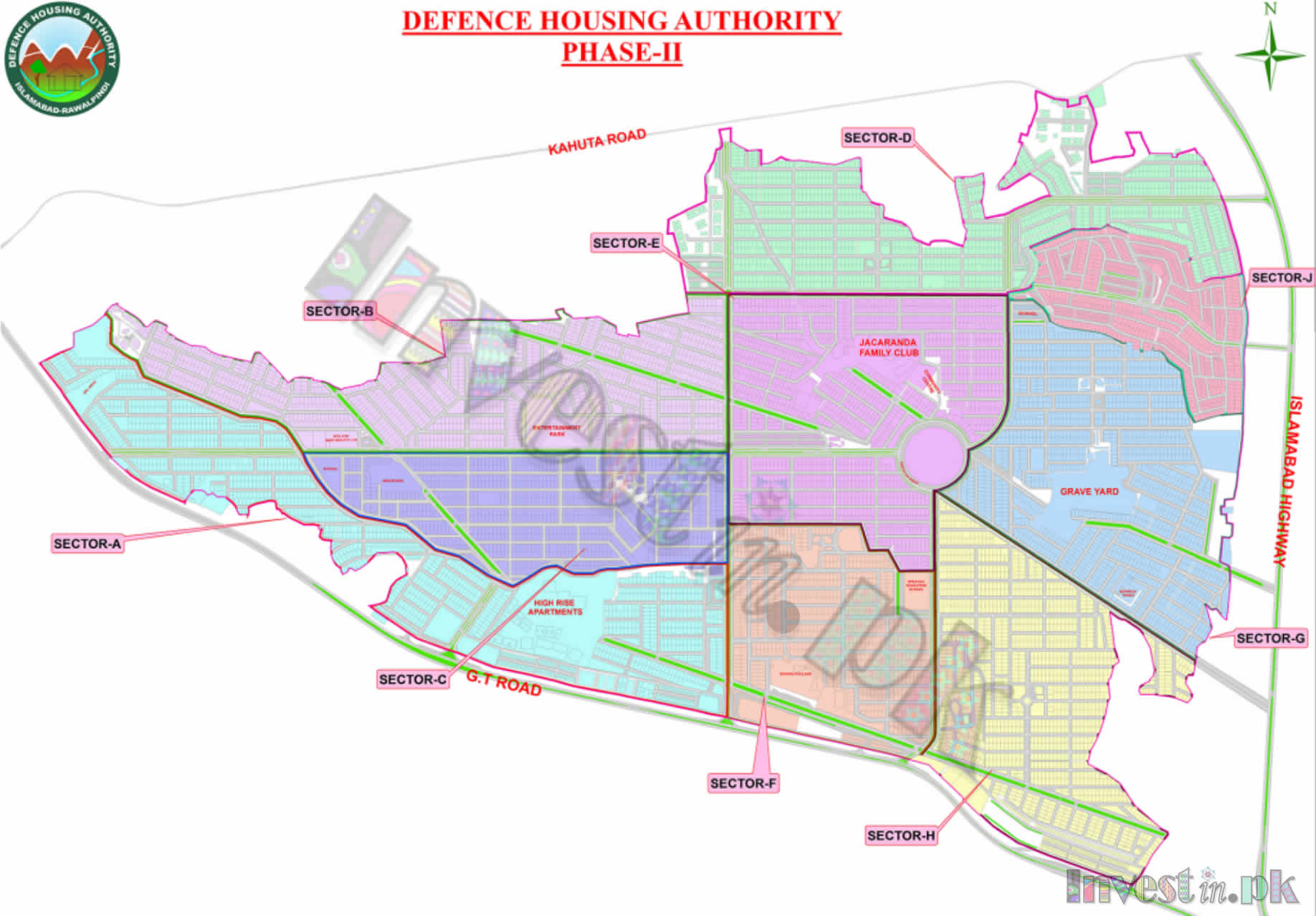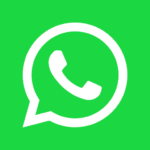 DHA Phase 2 holds the best reputation in relevance to its growth and development. DHA Phase 2 is the most developed phase and occupies a very prime location between Islamabad Highway and Grand Trunk Road (G.T Road). The total area of DHA Phase 2 is around 15,075 Kanal.
There are multiple sectors in every phase of DHA and as are in DHA Phase 2 too. The names of the sectors in DHA phase 2 are Sector A, B, C, D, E, F, G, H, and J. All the sectors in Phase 2 are fully developed and are home to families. DHA phase 2 provides high-level security, peace, luxury, harmony, and convenience.
DHA projects are known for their on-time delivery, meeting expectations whether financial or residential. The development was handled by internationally renowned town planning company "OJRM", with contemporary infrastructure and design.
DHA Phase 2 Islamabad provides a very high level of facilities and is no less than any other housing society, the facilities include
Very environment-friendly development
High living standards
Mosques
A modern educational system within the phase and 15-20-minute drive away
Check posts
High security with patrolling.
Underground electricity cables running.
Grid station
Uninterrupted supply of electricity, gas, and water.
Education
DHA Phase 2 has multiple educational institutes such as IIUI school, Allied school model town humak campus, Explore ville School and Faith school. All these schools are with 15-20 minutes of driving. There are multiple colleges and universities near the DHA phase 2 such as Fatima Degree College is in Sector B, Phase II, IMCG Humak Islamabad College, and Fatima Jinnah Girls Model College in Sector D, Phase II.
Shopping facilities
Phase 2 residents can visit the Aquatic Mall occasionally. It is Pakistan's First Underwater Themed Mall with the World's Tallest Aquarium, a sky view, personal lawns, and many more attractions that are promised to be delivered. Currently, DHA Phase 2 Islamabad is equipped with several mini-marts and grocery stores i.e. Marhaba Cash and Carry Convenience Store, fashionable town mart, the defense mall, etc. There are multiple restaurants in DHA Islamabad Phase 2 such as Enchanto Restaurant Pan and Grill Restaurant Pizza Inn etc.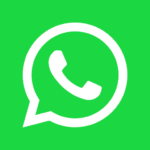 Megaprojects
GIGA Mall is Islamabad's biggest and one-of-a-kind shopping mall located in DHA, Islamabad. The mall's elegant infrastructure, coupled with the security, ranks it at the top of must-visit malls in Islamabad. The mall has more than 200+ local and international brands with a food court and arcade/entertainment area plus cinema. The parking lot is spacious, and there are separate prayer rooms for both women and men". The mall also has a well-known HyperMart CarreFour situated inside.
Health and Fitness
In Phase 2, the Health and Fitness Center Jacaranda Family Club and JFC Cineplex are available too. There is also a Family Park, basketball, tennis court, and outdoor gym located near Snack Shack Restaurant.
Sports and Swimming Activities
Phase 2 DHA Islamabad, also have a Football Ground in Sector F to play soccer and maintain their fitness. two fitness centers located in Sector E by the name of Jacaranda Gym and Swimming Centre and Exercise Zone.  Family Park and Outdoor Gym are in Sector B.
Parks
Parks and green spaces are an essential part of a housing society comprised of families and kids so that they can spend evenings with friends. DHA promotes a very healthy and beautiful infrastructure with multiple parks and green belts. Central Park is a beautiful park located in the heart of Phase 2, DHA, Islamabad. The park is clean and features a small zoo, a skating area, fast-food restaurants, and coffee shops. A jogging track of 6.5 km is also present there which is very clean and well maintained.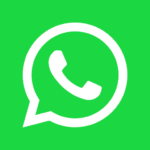 Plot for Sale in DHA 2 Islamabad
DHA Phase 2 has become an ideal place for investors and for the residents of the area. They can trust the developer, they wouldn't have to worry about the safety of their investment and be sure about getting an excellent return on their investment (ROI).
DHA phase 2 attracts a lot of attention because of its salient and unique features and the Malls in it. Especially Giga mall; D Mall is one of the best investments in the twin cities. The prices in the DHA phase 2 have appreciated a lot due to the launch of the Giga mall in 2016 and there has also been the pre-launch of the Giga mall extension. All this has contributed to a spike in the prices of residential and commercial properties.
House for Sale in DHA 2
| | | | | |
| --- | --- | --- | --- | --- |
| Area/Prices | House min | House max | Plot min | Plot max |
| 3 Marla | 80 lac | 1.15 lac | 20 lac | 50 lac |
| 5 Marla | 1.6 crore | 2 crore | 60 lac | 70 lac |
| 7 Marla | 2.2 crore | 2.3 crore | 80 lac | 90 lac |
| 10 Marla | 2.3 crore | 3.3 crore | 90 lac | 1 crore |
| 1 Kanal | 3.5 crore | 7.5 crore | 1.2 crore | 1.8 crore |
| 2 Kanal | 12 crore | 14 crore | – | – |
There is not much variation in the prices of houses as the Price of the residential plots is equal due to equal development in all the sectors of DHA phase 2. The prices start from a minimum of 80 lac for 3 marla house and 14 crores for a 2 Kanal house. This shows the variety of development and the availability of options for every type of buyer.
Commercial Shops for Sale in DHA 2
| | | |
| --- | --- | --- |
| Area / Prices | Min price | Max price |
| 50-100 ft2 | 18.5 lac | 95 lac |
| 100-200 ft2 | 20 lac | 1.25 lac |
| 200-300 ft2 | 30 lac | 1.9 lac |
| 300-400 ft2 | 35 lac | 2.2 lac |
| 400-500 ft2 | 95 lac | 3.8 crore |
| 2000 + ft2 | 8.4 crore | 9.1 crore |
The commercial prices of the shops start from 18 lac and go up to 9 crores. The huge variation in prices is mostly because of the commercial shops for sale in D mall (Giga mall). Prices in the DHA phase 2 are not that high and are ideal for investors or developers.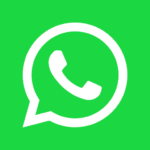 Commercial Plots for Sale in DHA 2
| | | |
| --- | --- | --- |
| Area / Prices | Min Price | Max price |
| 4 marla | 1.7 crore | 5.5 crore |
| 5 marla | 1.9 crore | 14 crore |
| 6 marla | 3 crore | 15 crore |
| 8 marla | 4.5 crore | 16 crore |
| 10 marla | – | 12 crore |
| 16 marla | – | 16 crore |
| 1 Kanal | 19 crore | 30 crore |
The commercial plots are not available in very large quantities as most of the DHA 2 is already developed. The plots are still available for sale in Giga mall and they are expensive as do the Rate of Returns. The rate of return is very good in DHA phase 2 and it is a development hotspot. It's a good place for living and investment.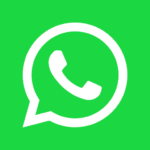 Conclusion
DHA phase 2 is amongst the most trending locations for investment in the twin cities. DHA phase 2 is also the best among the other phases of DHA because of multiple reasons discussed above. The DHA is also an excellent place to live, invest, open a business, or set up an office. The launch of Giga mall and now the extension of Giga Mall has opened doorways to new development and growth of the Whole DHA phase 2.