Naya Pakistan Housing Program
Naya Pakistan Housing Program (NPHP) is a government housing scheme in partnership with private and international investors. This scheme is focused to facilitate citizens who are unable to buy or own a personal house in Pakistan, this scheme has been initiated by the Prime Minister (PM) Imran Khan. The project is designed to facilitate the low-income class of Pakistan living in compact spaces or rented property. The scheme was initially announced on 24th of September, 2019 (at that time it was named as Insaf Housing Scheme). The PM Imran Khan inaugurated and described the significance of the Naya Pakistan Housing Scheme. This scheme will be completed in multiple phases and multiple cities. The cities will be selected on the need basis for new housing schemes.
If you're looking for a safe and secure investment then check out Eighteen Islamabad, Goldcrest Views, The Garden Residence, Blue World Trade Center and DHA Quetta
Significance
This scheme is of great importance as of 2011, 12.4% of Pakistanis live below in Pakistan's definition of poverty and this scheme is especially targeted to help those people with poor life style, low income and don't have enough resources to own their personal home or property.
Pakistan is home to about 220 million people and out of these people, a staggering 20 million people are unable to find themselves any homes. This scheme is targeted to make up to 5 million houses all over the Pakistan to solve the homelessness problem. The financial systems of Pakistan are not so user-friendly in mortgage policies. Pakistan had been lagging behind in the housing sector due to the absence of a mortgage facility for the low-income class. The mortgage financing ratio in India is at 10 percent and in the Western world it is up to 80 to 90 percent, Malaysia is at 30 percent and in Pakistan, it is far below at just 0.2 percent only.
This scheme is also allowing private and investors from multiple countries to help build this scheme. 42 different types of industries will gain direct benefit and 48 indirect industries will gain benefit due to this scheme. This scheme will promote Pakistan's GDP and economy. Due to Private sector is helping the government in this scheme, this scheme will increase money circulation and circulate the money evenly in different parts of the country. This scheme has also attracted international investors from multiple countries namely China, Malaysia, England, etc.
The PM Imran Khan stated that housing did not feature high on his priority list originally but an incident changed his way of thinking about the industry. "My first priority was health, education, and employment,". "But then I found out about a soon-to-be retiring government employee who was told that the only two ways his family could retain their government residence were if his son got inducted in the same department if he died while still a government employee." That man jumped off a building the next day. "The Prime Minister said that it was then that I realized how difficult it is for the salaried class to gather funds needed for building houses".
Road Map
NPHP is carried out under the Minister of Housing and Works Mr. Tariq Basheer Cheema and under the strict check of PM Imran Khan himself. This housing scheme has been divided into multiple stages and different cities have been selected from all over the country to facilitate this scheme. In this scheme, the money will be invested from multiple sources including international, local and government investing.
This project is made to target those people who have a salary of 10,000 to 25,000 per month. In this income class, a person is completely unable to save enough for his own house. There are 3 basic categories according to the income of applicants and their buying power namely; lower, lower-middle and middle class.
Features
This housing society's main goal is to facilitate and accumulate the low-income class and there are not very charming features included but all the necessary features required for a small household will be facilitated in the package. The NPHP targets to make houses and flats up to 2-5 Marla. Flats will be based on 2-3 Marla platform while houses will be 3-5 Marla. The houses will also be given on the basis of need base and family member count. Houses/flats will include 1-4 bedrooms and varying from single storey to double storey.
Naya Pakistan Housing Program Location
The scheme is initially divided into 3 sub-schemes and the houses will be completed in a very short period of time. The total building time of this whole scheme will be done in 5 years. Initially, 7 cities were selected and then and extension added 14 more cities to this scheme and a total of 21 cities are selected to the date. These cities are strategically selected and aim to achieve effectivity and efficiency.
Scheme 1
Scheme 1 was first announced in by PM Imran Khan in a speech in October. The registration started on the 22nd of October, 2018. The registration was asked to even open on the weekends (Saturdays and Sundays) for a duration of 60 days and to be ended on 20th of December,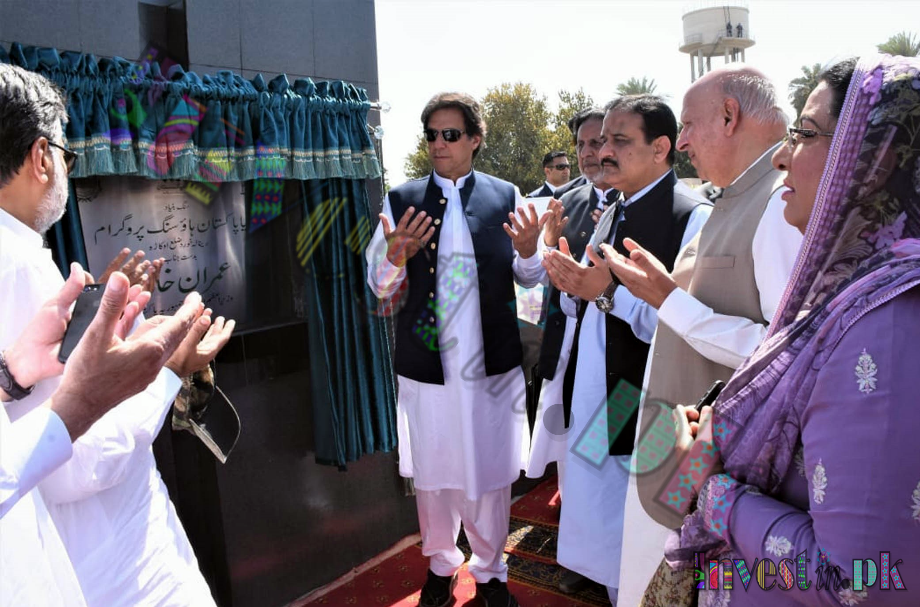 2018(later this date was also extended to 25th of January, 2019 for some more registration). The registration of scheme 1 was available on NADRA official website but on the launch of this form, 2 lac people accessing from over 176 countries worldwide and due to heavy traffic NADRA website crashed but recovered soon. Submission areas were scattered in multiple places to facilitate the public. The registration period was extended due to very high registration traffic and to decrease the stress on sahulat centers of NADRA
In Scheme 1 Only 7 cities were selected namely; Islamabad, Sukkur, Muzaffarabad, Quetta, Gilgit Baltistan, Swat, and Faisalabad. The ownership of the house will be transferred within 18 to 24 months. In Punjab work has already started at 3 different places; Lodhran, Chishtian, and Renala Khurd. On 17th of April, 2019, Federal Secretary Housing Dr. Imran Zeb mentioned that in Islamabad a total of 25000 apartments will be constructed in 4 different. 8000 will be built in G13, 8000 in Rawalpindi and rest of the apartments will be constructed in a joint venture with different private. In Azad Kashmir, 6000 homes and apartments will be constructed at different places and most of them will be small houses. A total of 110000 apartments, houses and low cost 50000 houses for fishermen will be built in Baluchistan and Gwadar. 5 billion rupees will also be given as revolving Karz-e-Hasana to needy people to build their own houses all over and Pakistan. 140000new houses will also be constructed in a joint venture with private companies out from which 7000 will be built in Karachi and 7000 in Lahore.
You might also like
Eligibility
The eligibility criteria are not very strict for this scheme as this scheme is purely meant to facilitate the general public.
Computerized National Identity Card is mandatory to apply.
Only one member of a family (Self, Spouse, and dependent children) can apply for the registration.
Naya Pakistan Housing program is for the general public, therefore families without any house in their name shall be preferred.
How to Apply?
To apply for this scheme, one needed to fill a form which required a variety of details. On the basis of these details, the government allows him/ her a flat/house which suits them. The original form was present on the official NADRA website and NADRA is also the official partner of this scheme.
Naya Pakistan Housing Program Payment Plan
The initial form of NPHS was free and readily available to the general public but an amount of 250rs only was to be submitted at the time of form submission. The houses are allocated on the basis of family structure, income and the monthly plan selected.
There are 5 Income Classes:
Less than or equal to 20,000
20,001 to 40,000
40,001 to 60,000
60,001 to 100,000
More than 100,000
Family structure from 1 and above.
Naya Pakistan Housing Program Monthly Payment Plan
5,000 to 10,000
10,001 to 15,000
15001 to 20,000
Naya Pakistan Housing Program Pricing
3 Marla houses will cost 16 lacs to 17.5 lacs.
4-5 Marla houses will cost from 21 lacs to 23 lacs.
20% down payment will be collected in the beginning and property will be transferred as soon as 18 to 24 months. Scheme 2 is the second phase of this housing scheme and this scheme is distributed all over Pakistan. This scheme is evaluating the need for new housing schemes and where the demand lies the most. The registration process for this scheme started on the 15th of July, 2019 and up to 3 months. Most of the salient features of these schemes are common except this scheme is looking forward to target all over Pakistan. The house and flat area of this scheme is the same as scheme 1 with the same financial structure. An additional feature has been added which gives a buyer the option of selecting rooms from 1-4 and 1-2 storey. Houses with more 3 and more rooms will be multiple stories while less than 2 rooms will be a single storey. A new feature has been added in this scheme 2 is that the registration process is available online too. This feature reduces the stress on the NADRA sahulat centers. Now a person can complete the whole process online and pay 250 rupees (form fees) through a bank account or with the help of Jazz cash and Easy paisa.
Conclusion
A number of schemes are expected to come as the housing project is the biggest project ever done in the history of Pakistan and most of the finances are done by either private investors or foreign investors. In total, this project will benefit a total of more than 80 Direct and indirect industries, produce job opportunities for new graduates, labor and businessmen all over Pakistan. PM Imran Khan also mentioned in a speech that the youth doesn't need any more to search for jobs in the market, rather they can start their new business in a period of 5 years as this project will create a lot of business and investment opportunities in over 80 industries.
Naya Pakistan Housing Registration Ceremony In Islamabad
The newest international standard residential project in Islamabad, Goldcrest Views, is the best luxury project to invest in for those who want to invest in the best luxury project in Islamabad. In Islamabad, the tallest residential project is set to be launched shortly, Goldcrest Views. This is the best time for you to take advantage of the Pre-launch rates.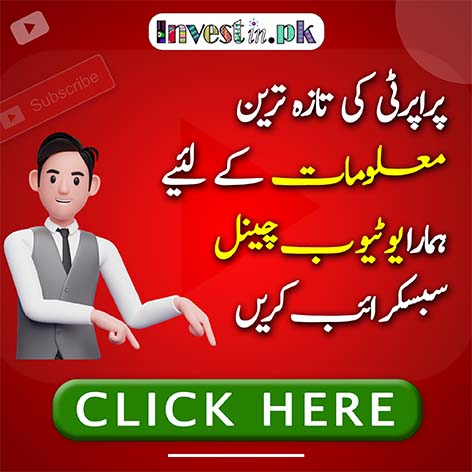 If you're looking for plots, apartments, villas, houses, shops or offices for sale then these are the best real estate investment opportunities for you: