Giga Group Pakistan has announced its latest project named Giga Business Complex. Giga Business Complex is a state-of-the-art project situated in Giga Mall DHA 2 Islamabad. The project offers well-planned premium corporate office spaces at an affordable payment plan.
Giga Business Complex
The developers are aiming to provide spacious and well-planned office spaces. Giga business complex is situated in Giga Mall which covers floors from 5th to 8th floors. On each floor, the offices are available in multiple sizes and types. To facilitate the businesses the developers have equipped the project with world-class facilities.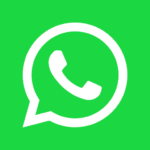 Location
The project is situated inside Giga Mall Islamabad. Giga Mall is located on the main G.T Road and is easily accessible from all the nearby areas and well-known areas of the twin cities (Rawalpindi-Islamabad).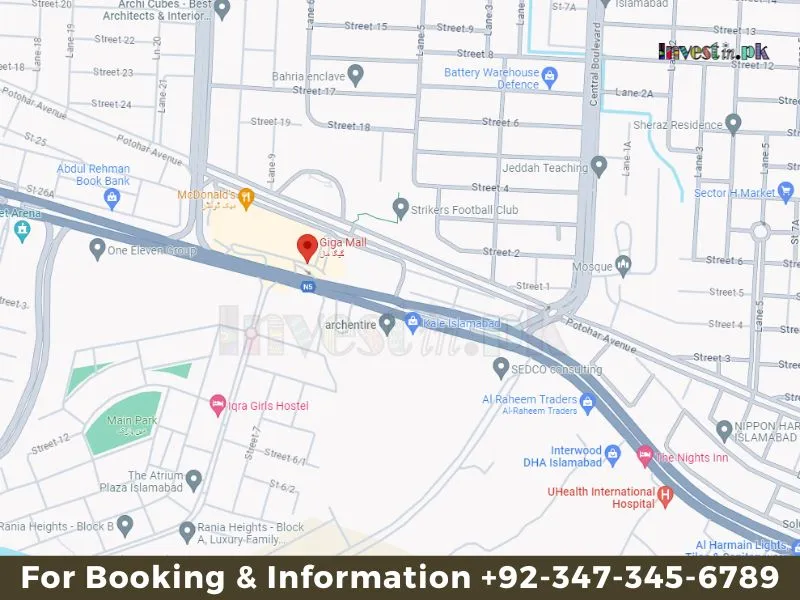 Why office space is important for your business?
An office space is important for any business because it is the physical place where creativity, productivity, and collaboration come together. It creates an environment where employees are dedicated to excellence, fosters team cohesion, and creates a professional atmosphere for clients and partners to align. In addition to function, office space also plays an important role in brand identity, reflecting the company's culture and values. In addition, it creates a separation between work and home life, creating a better professional and work-life balance. Essentially, office space is the cornerstone of a thriving business, enabling focus, connection and purpose.
Offices In DHA 2 Islamabad
Giga business complex offers corporate spaces in different sizes for every type of business. You can book your space by paying a 25% down payment and the remaining price can be paid in installments. It's the best chance for you to book your office space at this prime and exclusive location in twin cities.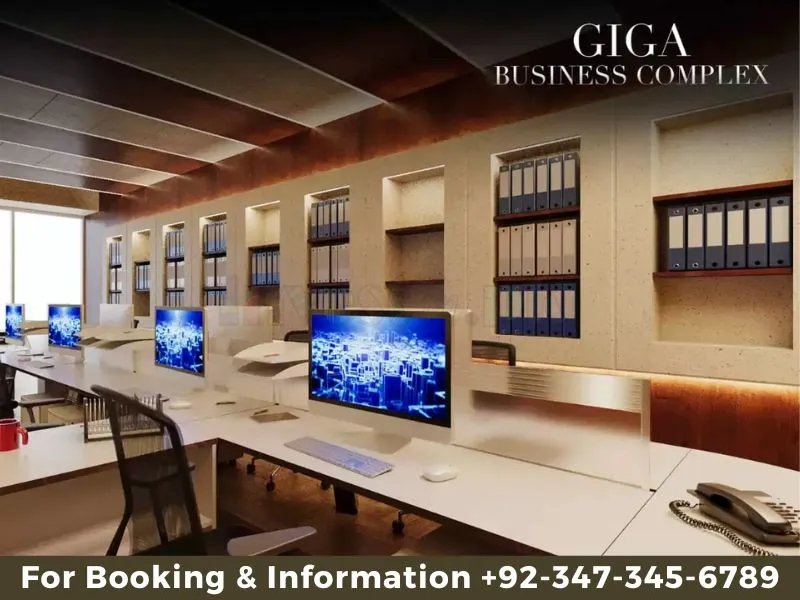 Features & Facilities
Giga Group Pakistan has equipped every project with state-of-the-art features and facilities to facilitate their customers. Giga Group has provided every world-class amenity in Giga Mall which means that the businesses in Giga business complex can enjoy all these amenities too. Below we are listing down all the features that are available in the business complex.
Prime Location
Modern Building
Electricity Backups
Secured Entrance
Security & CCTV Surveillance
Guards
Tiled Flooring
Fire alarms & fire fighting system
Car Parking
Gymnasium, Sauna, and Jacuzzi
Laundry Services
Fast lifts and elevators
Spacisous Floor Plans
Images
Contact Details