Citadel 7 is one of the most modern commercial projects of Islamabad city located on main Jinnah Avenue right in front of Centaurus mall Islamabad. Citadel Islamabad is a well-planned and beautifully designed high-rise commercial building in which there are commercial shops and corporate offices available for sale at affordable rates.
Citadel 7 Islamabad
The project has 14 floors in total each floor is dedicated to different types of units. All these floors are well-planned and will be equipped with world-class features and facilities. The overall architectural look of the project is also modern and futuristic which makes the project eye-catching.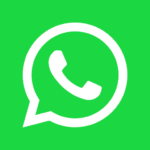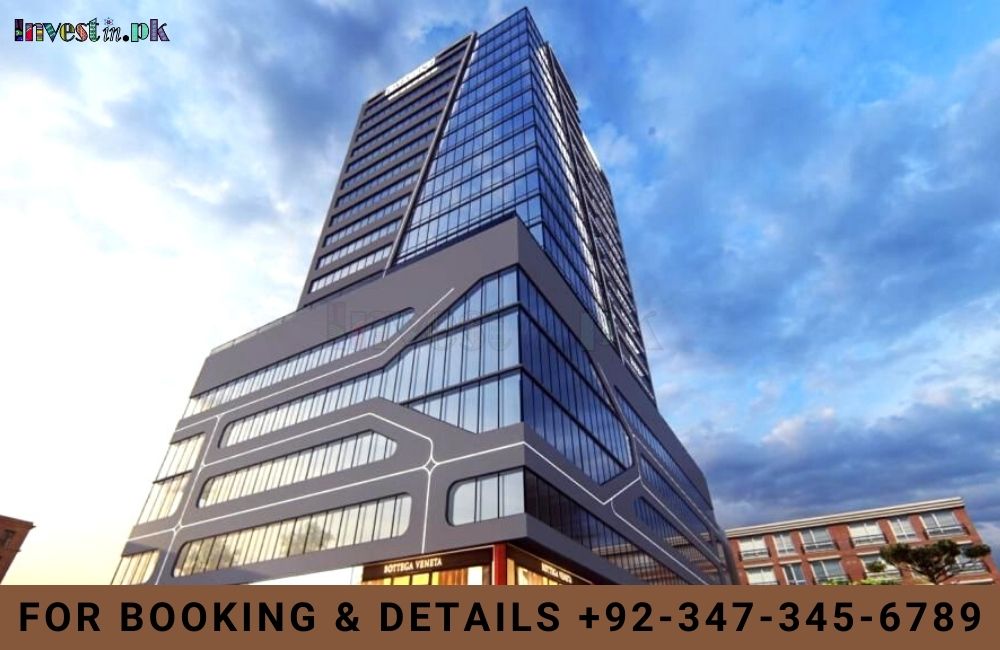 Where is Citadel 7 Located?
The project is exclusively located between main Jinnah avenue and Ibn-e-Sina Road. Centaurus Mall is right in front of Citadel whereas the PIMS Hospital is located at the backside of the project. All the areas/sectors of the capital can be accessed within a few minutes.
Blue Area: 1 minute
PIMS: 1 minute
F9 Park: 3 minute
Faisal Mosque: 4 Minutes
F10 Markaz: 6 minutes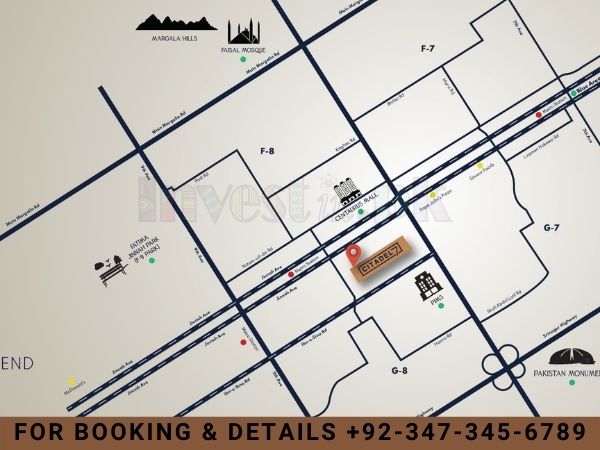 Offices in Citadel 7
There are different sizes of corporate offices available at affordable rates. The office sizes are ranging from 684 sq. ft. to 1849 sq. ft. whereas the rate per sq. ft of each floor is different.
Floor: 7th-10th
Area: 684-1244 sq. ft.
Rate/sq.ft.: 67,000
Floor: 11th-13th
Area: 684-1244 sq. ft.
Rate/sq.ft.: 68,500
Floor: 14th-20th
Area: 684-1244 sq. ft.
Rate/sq.ft.: 70,000
Payment Plan
In Citadel Islamabad you can book the unit by paying a 25% down payment and the remaining amount can be paid in 15 quarterly installments. You can avail a 5% discount on full payment. Below we are sharing a detailed Citadel 7 payment plan.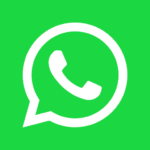 Area: 684
Total Price (PKR): 45,828,000
Rate/sq.ft. (PKR): 67,000
Booking: 11,457,000
15 Quarterly Installments (PKR): 2,291,400
Area: 1244
Total Price (PKR): 83,348,000
Rate/sq.ft. (PKR): 67,000
Booking: 20,837,000
15 Quarterly Installments (PKR): 4,167,400
Area: 1849
Total Price (PKR): 123,883,000
Rate/sq.ft. (PKR): 67,000
Booking: 30,970,750
15 Quarterly Installments (PKR): 6,194,150
Area: 867
Total Price (PKR): 58,089,000
Rate/sq.ft. (PKR): 67,000
Booking: 14,522,250
15 Quarterly Installments (PKR): 2,904,450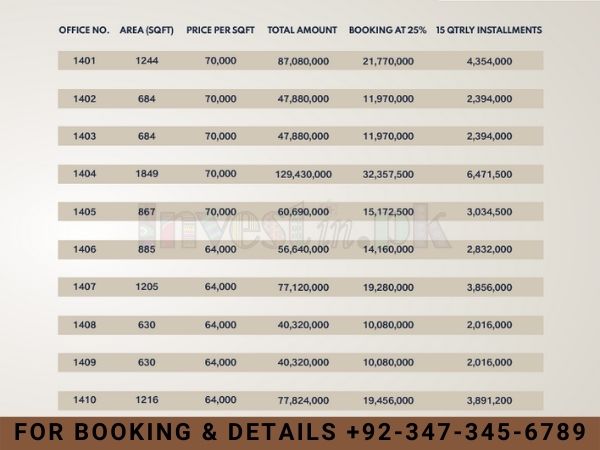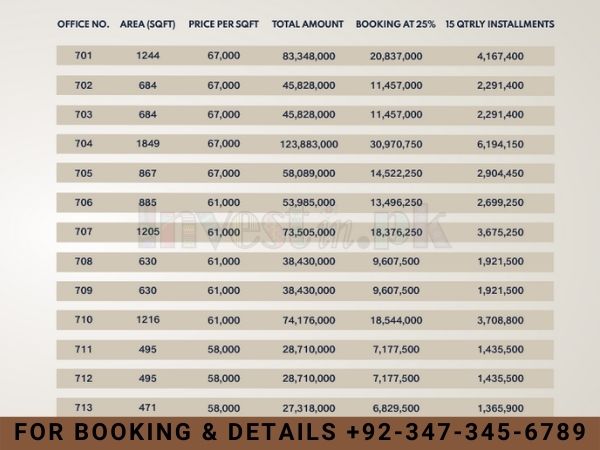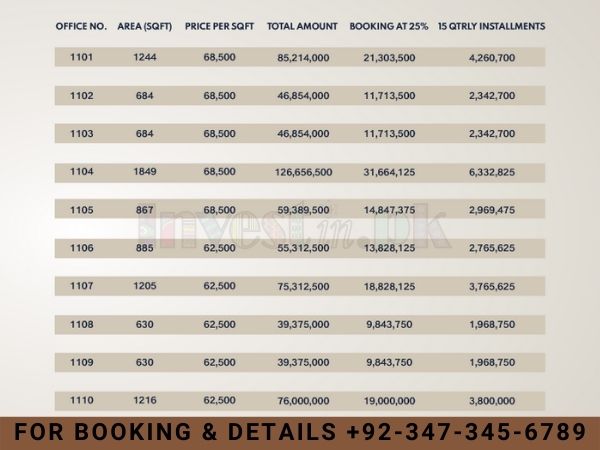 Features & Facilities
Modern Architechture
Underground Parking
Electricity Backup
Tiled Flooring
Central Air Conditioning
Central Heating
Lobby
Elevators & Lifts
Waste Disposal
Internet Access
CCTV Survelliance
Security
Waiting Areas
Food courts & Restaurants
Contact Details