Royal Park, Rashid Minhas Road, Karachi Overview
Royal Park is a Joint Venture between Quality Builders Limited and Mr. Riaz A. Razzak, a leading city developer and the man behind some of the most prestigious Development Projects in Karachi. Mr. Riaz A. Razzak is a seasoned realtor and a maverick of the real estate industry in Pakistan with numerous projects successfully delivered. Quality Builders Limited is a name synonymous with excellence for more than five decades. The company has an unblemished record of completing assignments and projects across the length and Breadth of Pakistan. We have our flag flying in all four provinces of the country. Our confidence is based on the commitment and professionalism of our technical and administrative staff that are well qualified, experienced, talented and creative. QBL has a spotless record of completing every single project it has ever undertaken.
Luxorius Living Rooms
The interiors of the apartments portray orderly serenity. Full-scale, double-glazed windows provide noise-reduction and heat-insulation with a view of he road below. The apartments are equipped with smart solutions to enable residents to live their life according to their individual preferences.
Modern Dinning Room
For a relaxing and comfortable dining experience, the dining rooms are designed to provide a royal dining experience.
Magnificent Kitchen
All apartments come equipped with a fully functional kitchen, the interior of which is beautifully finished. Cabinetry, sanitary equipment and hinges are aligned to highest international standards to suit the exclusive lifestyle of the residents.
Spacious Bathrooms
Luxury extends to the bath rooms at Royal Park as the residents enjoy high standard equipment in their apartments. High quality faucets and sanitary fittings along with towel holders and door hooks provide the touch of readiness.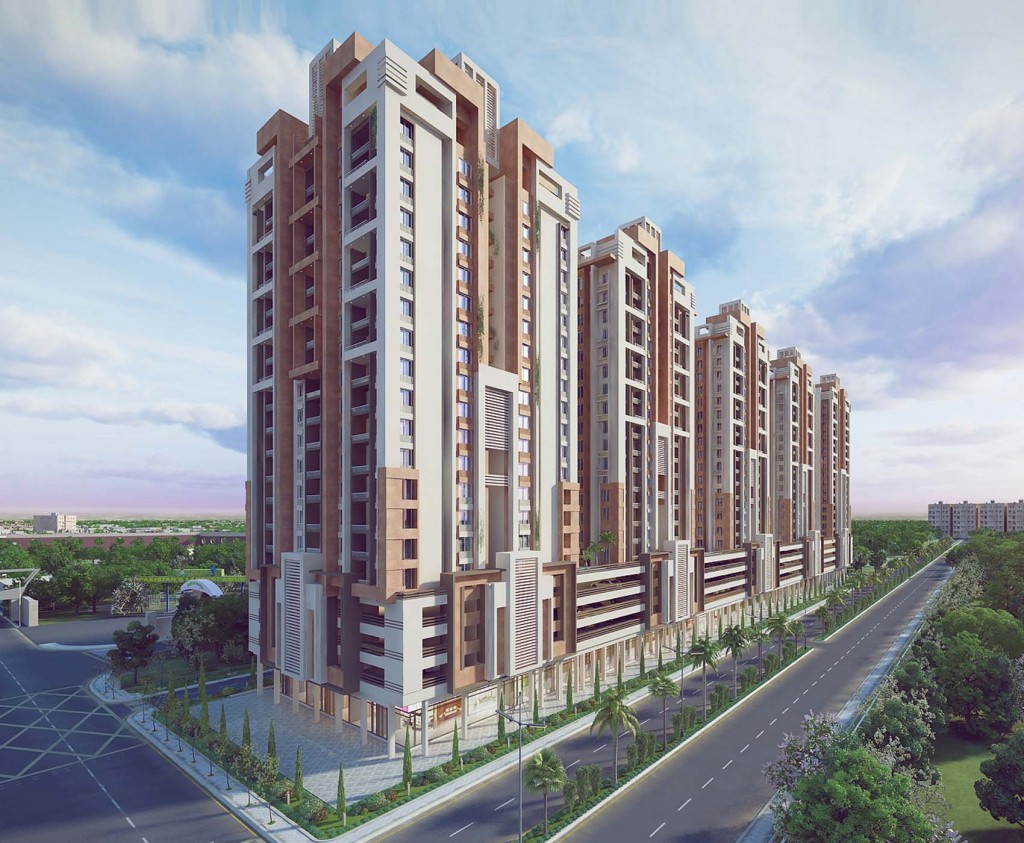 Royal Park, Rashid Minhas Road, Karachi PROJECT FEATURES
Business and Communication
Nearby Locations and Other Facilities