Hill Top Lodges, located on Expressway, Dana, Murree is an elegant part of Murree with the best piece of Land. A very beautiful and green area of Murree where you can enjoy all seasons.

If you're looking for a safe and secure investment then check out Eighteen Islamabad, Goldcrest Views, The Garden Residence, Blue World Trade Center and DHA Quetta
Hill Top Lodges Murree
Hill Top Lodges Murree offers 4 Marla, 5 Marla, 6 Marla, 7 Marla, 10 Marla, and 1 Kanal residential plots at easy installments.
Murree is known as the Queen of the hills Malika-e-Kohsar. At 2,100 meters above sea level circa 7,000 feet, Murree is only an hour's drive some 54 km northeast of Islamabad, the capital city of Pakistan.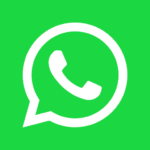 Its cold pine forest, amidst magnificent mountain scenery, makes it the first choice for a day outing from the capital. The Galis is a string of hill resorts along the ridge between Murree and Abbottabad, situated on the Karakoram Highway.
Hill Top Lodges Site Pictures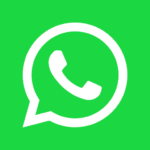 You might also like
Features
Wide roads
Water supply
Electricity availability
Telecommunication services availability
Parks
Grounds
Green Fresh environment
Gated security
Clean water supply
Beautiful view
Location
Expressway, Dana, Murree, Punjab, Pakistan
Layout Plan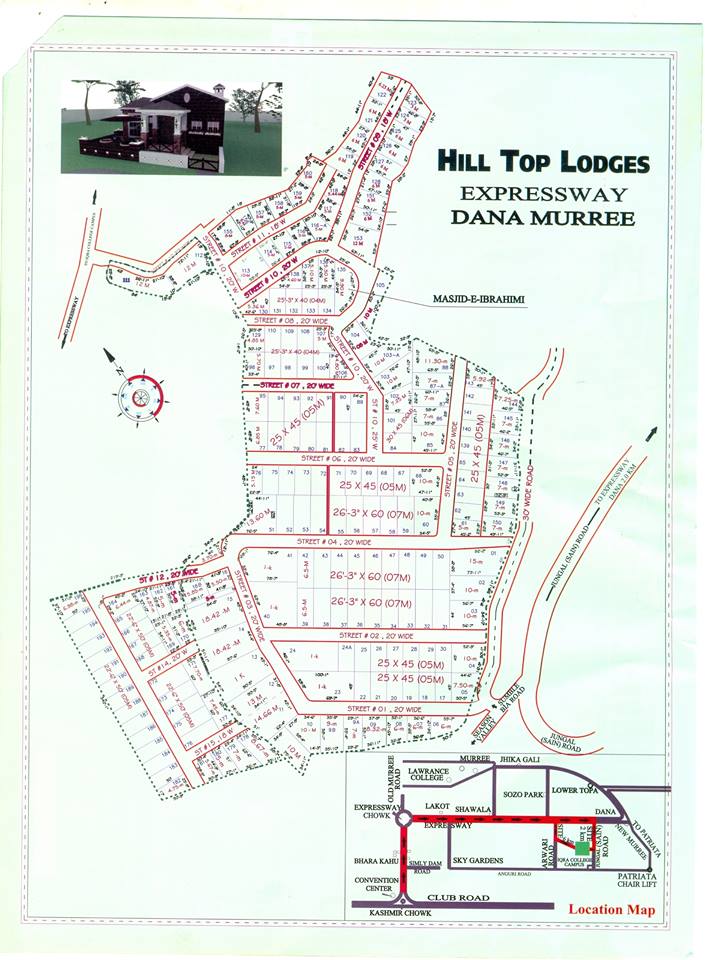 Payment Plan
The plots can be booked by paying a small down payment and the remaining amount can be paid in 15 monthly installments. Below we are sharing a detailed hilltop lodges payment plan.
Plot Size: 4 Marla
Total Price (PKR): 600,000
Booking (PKR): 90,000
Confirmation (PKR): 90,000
15 Monthly Installment (PKR): 10,000/month
Half Yearly Payment (PKR): 75,000
Possession (PKR): 120,000
Plot Size: 5 Marla
Total Price (PKR): 750,000
Booking (PKR): 112,500
Confirmation (PKR): 112,500
15 Monthly Installment (PKR): 10,000/month
Half Yearly Payment (PKR): 100,000
Possession (PKR): 175,000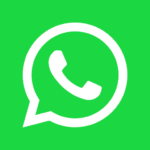 Plot Size: 6 Marla
Total Price (PKR): 900,000
Booking (PKR): 135,000
Confirmation (PKR): 135,000
15 Monthly Installment (PKR): 12,000/month
Half Yearly Payment (PKR): 125,000
Possession (PKR): 200,000
Plot Size: 7 Marla
Total Price (PKR): 1,050,000
Booking (PKR): 157,500
Confirmation (PKR): 157,500
15 Monthly Installment (PKR): 15,000/month
Half Yearly Payment (PKR): 135,000
Possession (PKR): 240,000
Plot Size: 10 Marla
Total Price (PKR): 1,500,000
Booking (PKR): 250,000
Confirmation (PKR): 250,000
15 Monthly Installment (PKR): 20,000/month
Half Yearly Payment (PKR): 175,000
Possession (PKR): 350,000
Plot Size: 1 Kanal
Total Price (PKR): 3,000,000
Booking (PKR): 500,000
Confirmation (PKR): 500,000
15 Monthly Installment (PKR): 30,000/month
Half Yearly Payment (PKR): 300,000
Possession (PKR): 950,000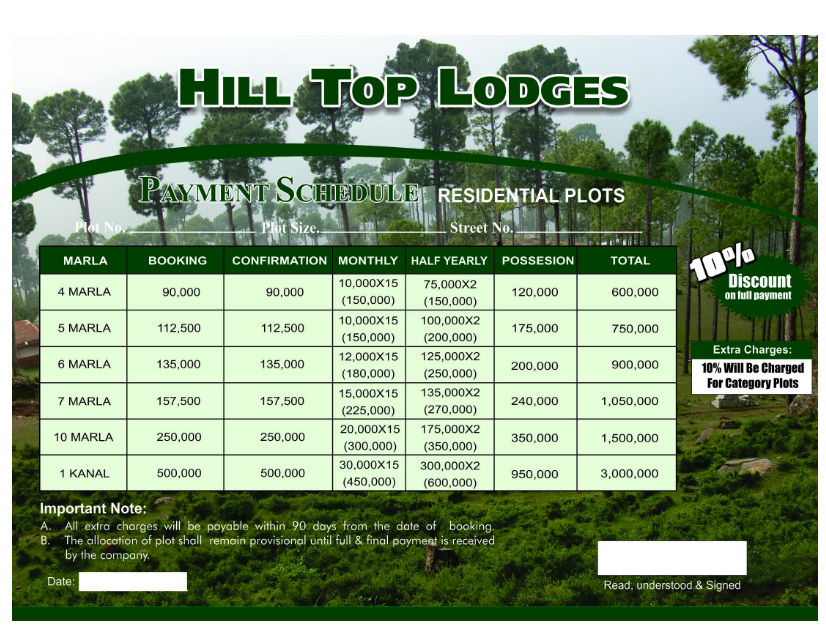 Contact Details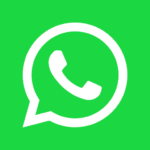 If you're looking for plots, apartments, villas, houses, shops or offices for sale then these are the best real estate investment opportunities for you: