Balaj Tower is a state-of-the-art residential project located at the most exclusive location of Murree. The project is offering luxury villas and apartments at an affordable payment plan.
Balaj Tower Murree
The project is surrounded by beautiful mountains and greenery. You can enjoy calming and beautiful nature views. If you love nature and want to live in an area where you can enjoy beautiful nature views this project is ideal for you.
Where is Balaj Tower Located?
Balaj Tower is located on Main Murree Expressway only a few minutes away from Sozo park and Murree Mall. The project has secure and easy access to all the nearby areas.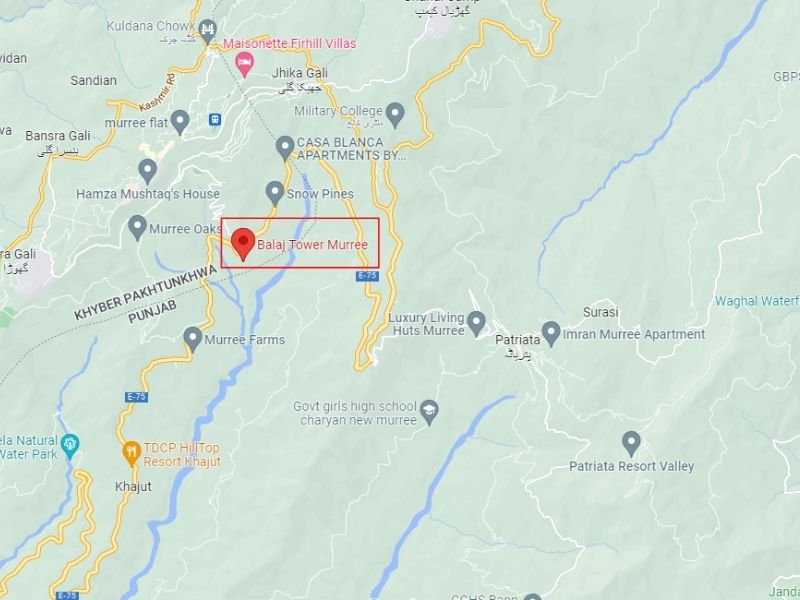 Sozo Park (1km)
Murree Mall (3km)
Patriata (15km)
Bhurban (11km)
Islamabad Toll Plaza (35km)
Balaj Tower Payment Plan
The 1 and 2 bedroom apartments can be booked by paying 25% down payment and the remaining amount can be paid on easy monthly installments.
The 1-bed apartments are available in 422, 452, 472, 490, 492, and 604 sq. ft. sizes and the prices are ranging from PKR 4 million to PKR 6.8 Million.
1 Bed Apartment (422 sq.ft)
Price: PKR 4,009,000
Booking: PKR 1,002,250
Monthly Installment: PKR 250,563
1 Bed Apartment (452 sq.ft)
Price: PKR 5,152,800
Booking: PKR 1,288,200
Monthly Installment: PKR 322,050
1 Bed Apartment (472 sq.ft)
Price: PKR 4,484,000
Booking: PKR 1,121,000
Monthly Installment: PKR 280,250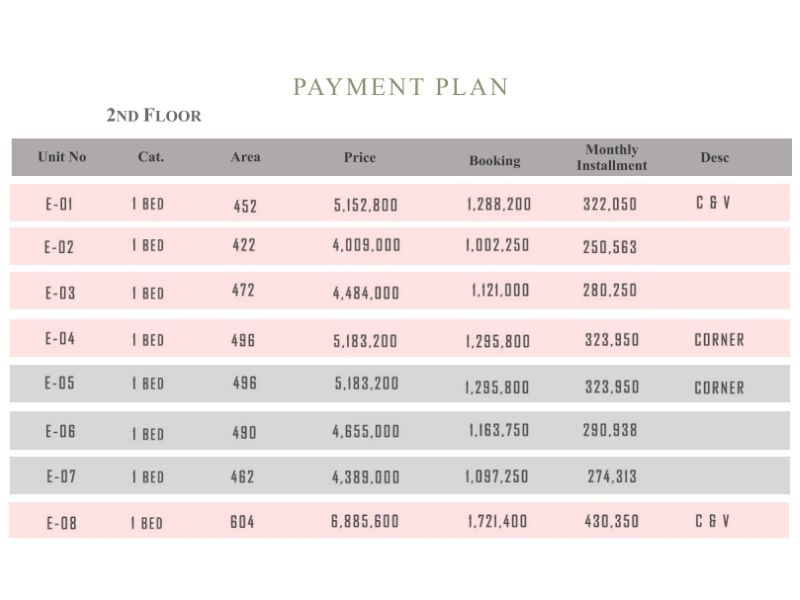 1 Bed Apartment (496 sq.ft)
Price: PKR 5,183,200
Booking: PKR 1,295,800
Monthly Installment: PKR 323,950
1 Bed Apartment (604 sq.ft)
Price: PKR 6,885,600
Booking: PKR 1,721,400
Monthly Installment: PKR 430,350
Features & Facilities
Electricity
Sui Gas
Tiled Flqooring
High-quality fittings & Finishes
Security
Modern Infrastructure
Car Parking
Contact Details
Call Now: +44 7552 351093