Rawalpindi Ring Road 2021
According to the latest news, the length of the Rawalpindi ring road is decreased to 38.3 kilometers from 64 kilometers. The 6 lane ring road will start from point Banth Rawalpindi and will end at Thalian interchange.

Prime minister of Pakistan Imran Khan and minister Usman Buzdar will lay the foundation stone of the project. According to the latest updated ring road project will be a 6 lane road with service roads on both sides of the ring road. The length of the project is decreased to 38.3 kilometers from 64km.

For the acquisition of the houses and land a budget of Rs.6.7 billion rupees will be dedicated. The starting point o the project is Banth Rawalpindi and the ending point is Thalian interchange. On the sides of the project, there will be 3 industrial zones, one health zone, education zone will be constructed.

On the 25th of December 2021, Prime Minister Imran Khan and Usman Buzdar will lay the foundation stone of the ring road project.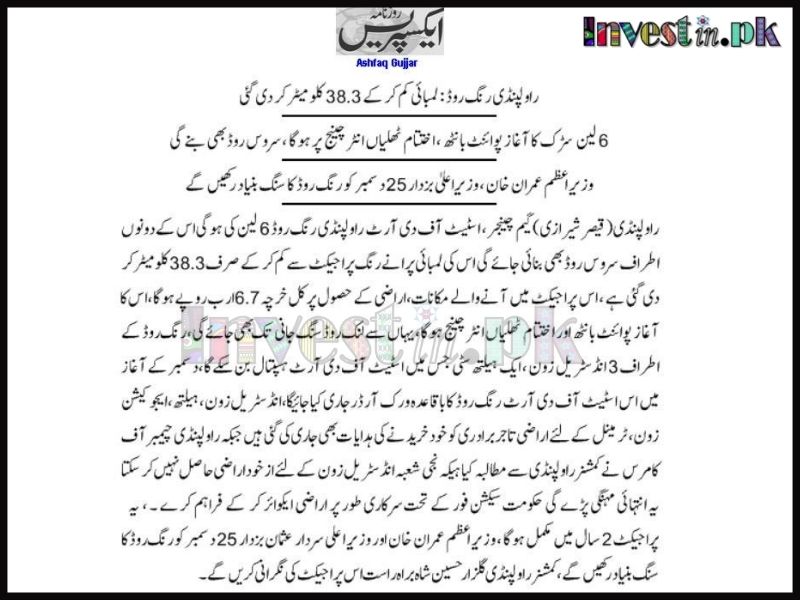 Rawalpindi Ring Road Construction
Ring Road Rawalpindi (RRR) is a combined project by the National and Provincial government of Punjab. Usually, a ring road is a completely circular road that facilitates the residents of megacities. Ring Road Rawalpindi (RRR) is a very long-awaited project by both the twin cities residents'. This project will bring new investment opportunities and will also bring down the pollution by reducing High Traffic Vehicle (HTV) traffic in the twin cities.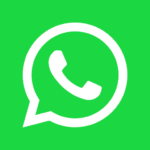 This project is aimed to reduce the traffic in the cities as well as the pollution emitted by those vehicles. This ring road is the part of CPEC and will connect Rawat Industrial Estate to Fatehjang Road. The project will also increase the convenience of the cities and to the motorway. RRR is estimated to move around 50,000 vehicles per day and subsequently, this load will be taken off the twin cities' roads. Ring roads are developed worldwide by different nations for the purpose of creating ease for megacities. There are multiple ring roads already developed in Pakistan i.e. Lahore ring road and Peshawar ring road.
Ring road Rawalpindi Development
The development of the ring road has just begun, and it is estimated to be finished in the span of 2 years i.e. 2022. The Route has been finalized and it will be constructed with a bypass-construction design. This will allow easier access to heavy traffic traveling on G.T. Road that earlier had to pass through the Crowded city.
Ring Road Rawalpindi will be
360 ft. wide
6 flyovers
2 industrial zones (2000, 1000-acres land allocated)
10 overhead bridges
Educational city (7000 acres)
3 Satellite zones
Sports complex
State-of-the-art hospital (300 acres)
Community Center (80 acres)
Park and entertainment (200 acres)
Rawalpindi fruit and vegetable market will be shifted near the ring road
Fuel station
Rawalpindi Ring Road Interchanges
There are a total of 9 interchanges expected to be constructed strategically to create ease for businesses and residents
Channi Bridge Interchange
Chak Bali Road Interchange
Rawat Interchange
Gorakh Pur Interchange
Adyala Interchange
Dhamial Interchange
Chakri Interchange
Motorway Interchange
Fatehjang Interchange
(Names, Location, and number of interchanges may change in the future according to the requirements and needs)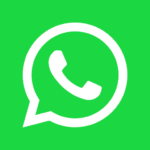 Margalla Road Extension
Another piece of road will also be constructed by Capital Development Authority (CDA) from Sangjani GT road and will connect to Islamabad via Margalla road near the Faisal mosque. The main portion which will be constructed will start from the Thalian near M2 motorway and end up at Rawat. All this will create a Circular road around the twin cities which will be able to reduce the traffic load of the twin cities. it is all under the plan of the Rawalpindi ring road project.
Rawalpindi Ring Road inauguration
Rawalpindi Ring Road Project inauguration is expected to be performed in November this year, while the Islamabad Ring Road project will be initiated in the first quarter of 2021. Some news sources claim that the Federal Minister for Planning and Development Asad Umar has decided that development funds will be allocated to the Ring Road Project under the Federal Annual Development Programme in the current fiscal year. The official approval for this project has been given on Friday, 4th September 2020.
There are some speculations yet to be confirmed that the project will be developed by private partners who will be given the right to operate the toll plazas on the two roads for a specific time period. This provision will be in exchange for their services.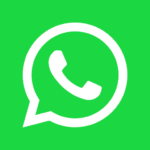 Ring road Rawalpindi Completion
Ring road Rawalpindi is a much-awaited project by both the investors and residents of twin cities. It will create endless opportunities for the residents of twin cities and investors from other locations (national and International). There are multiple housing societies near the ring road which will host residential and commercial areas.  Naya Pakistan Housing Project (NPHP) will also allocate apartments near ring Road. Rawalpindi Ring Road Project will Start at the Chhan bridge and end at the initial point after passing through the Twin Cities Islamabad Express highway said by Federal Minister Ghulam Sarwar Khan. RRR was originally proposed in the previous government tenure but this project has been started by the current government. The project will complete in the year 2022 and will serve as a development opportunity with a rapid increase in prices nearby.
Developers
The 10 km portion from Sangjani to Margalla road will be constructed by the CDA as Margalla road (which is also a long-awaited project). A 64 km portion will be constructed by the Rawalpindi development authority. Zeek and Engineering general consultant has a joint venture for this project. The feasibility study of 1 crore rupees has been allocated by the government of Punjab. There will be multiple officers which will answer to the Commissioner of Rawalpindi. The officers are
A deputy Project Director
A structural Engineer
Two engineers
A Land Acquisition Collector
A resettlement action Planner.
Benefits of this Project
This road will be used to reach easily to federal capital from Hazara Division and Gilgit-Baltistan. The visitors will be able to have easy access to the Pakistan Secretariat by sectors of F-series, Shah Allah Ditta, Margalla Road, and Sangjani. The length of the road will be 10 km From GT Road to Margalla.
Ring Road Rawalpindi will also be able to provide new opportunities to constructors. There are multiple new housing societies being built or already built near the proposed Ring Road Rawalpindi Map. These new housing societies will be able to provide new investment opportunities, Educational institutions, Hospitals Shopping malls, apartments, etc.
Visitors who do not have to use the Srinagar highway (previously known as Kashmir Highway) can directly go to the residential sectors using the Margalla road directly from Sangjani GT road. Tourists can Directly visit the Faisal mosque and visit other tourist spots easily while avoiding the hassle of getting into massive traffics.
We have already seen the appreciation in prices due to the construction of Ring road in Lahore and the same is expected near the vicinity of the Rawalpindi ring road too.
Intercity High traffic vehicle (HTV) will completely avoid the Islamabad Expressway and be on its way to the North once the ring road is fully operational.
Working-class or students who have to travel to Islamabad every day will have a fast-track alternative for their daily commute. Currently, all the entrances to the twin cities are marred by massive jams.
Rawalpindi Ring Road project will allocate enough space to relocate a lot of businesses from major city districts to the peripheries. This will encourage the expansion of business areas, wholesale fruit, vegetables and grain markets, small industrial units, furniture, and marble markets, and transport terminals create both traffic congestion and pollution for residents and commuters.
Rawalpindi city has seen one of the fastest-paced growth because of close proximity to Capital, medical facilities, less expensive properties, and rents, etc.  this project may allow for a planned expansion of Rawalpindi towards its West.  Creating  new economic zones, business, and trade centers, the project will also provide land use for housing societies, apartments and flats, academic institutions, and recreation facilities.
Societies which are going to benefit from Ring Road Rawalpindi
There is a total of 9 interchanges on Ring Road Rawalpindi and all these interchanges will provide a great benefit to the housing societies near them. The businesses and commercial areas will see a hike in growth and value.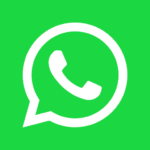 There are multiple housing projects which are likely to gain maximum benefit from the Ring Road. The starting point near Rawat will be beneficial for DHA Phase 3, and even DHA Phase 2, DHA Valley, and Bahria Town. Traffic coming from the motorway will not need to go through the twin city rather they will be able to reach directly near Rawat within few minutes through this Ring Road leaving behind traffic.
The distance of these housing schemes from the Ring Road is below
DHA Phase 3 lies at about 8 KM
DHA Phase 2 lies at about 14 KM
DHA Valley lies at about 14 KM
Bahria Phase 7 lies at about 20 KM
PIA Officers Cooperative Housing Scheme and Rudn Enclave will also get benefit from the Adyala interchange of RRR.
Bahria Town Phase 8 extension may also get a small link road which may be near Adyala interchange.  Adyala Road will also be widened as it is also a proposed plan from the government.
Rudn Enclave lies within 1 KM distance from the Interchange
PIA Officers Housing Scheme lies at about 5.5 KM
Bahria Town Phase 8 Extension lies at about 12 KM
Chakri interchange will benefit a lot of societies such as PIA Enclave, Al-Haram City, Capital Smart City, Khanial Homes, and Blue World City. These mega housing developments will take maximum benefit of this link road and will provide easy convenience to its residents. These housing societies do not have any direct major road linking them to twin cities.
Al-Haram City lies at about 3 KM
PIA Enclave (PIAEWT) lies at about 6 KM
Capital Smart City lies at about 5 KM
Khanial Homes lies at about 17 KM
Blue World City lies at about 17 KM
At Thalian Interchange, there are also multiple housing societies. These housing societies include CBR Town Phase 2, Up Country Enclosures, Foreign Office Employees Cooperative Housing Scheme, Sector I-16, Kohsar View, Taj Residencia, Sector I-15, and Sector I-14. Rawalpindi Ring Road will connect these housing projects to Motorway M-2 at Thalian Interchange. Majority of the housing societies have issues in convenience from twin cities and after the interchange, they will get easily accessible.
CBR Town Phase 2 lies at about 3 KM
Foreign Office Employees Cooperative Housing Scheme (FOECHS) lies at about 5 KM
Up Country Enclosures lies at about 4 KM
Kohsar View lies at about 10 KM
Taj Residencia lies at about 11 KM
Sector I-16 lies at about 7 KM
Sector I-15 lies at about 9 KM
Sector I-14 lies at about 11 KM
New Islamabad Airport lies at about 3 KM
ICHS Town lies at about 13 KM
Motorway City lies at about 15 KM
Fateh Jang Road lies at about 20 KM
There are Multiple housing projects on Fateh Jang Road including PECHS, Ministry of Commerce, Graceland Housing Scheme, PAF Tarnol, Shalimar Town, and Faisal Town, etc. These housing societies may include Naya Pakistan Housing Project apartments.
Contact Details