Turkish Smart City is one of the latest housing projects in Islamabad. It's a project of NESPAK located at the prime location of Rawat-Chakbeli Road. The developers are aiming to offer world-class living at affordable pricing.
Turkish Smart City
It's a well-planned housing project that is inspired by Turkish culture. Each and every part of the project is equipped with high-end amenities and facilities. The developers of the Turkish smart city are National Engineering Services Pakistan (NESPAK). NESPAK is one of the leading town planners in Pakistan who are in the development business since 1973.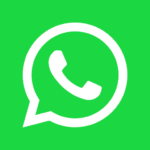 Where is Turkish Smart City Located?
The project is ideally located on the main Rawat to Chakbeli Road which has easy access to all the areas of the twin cities. Because of its unique location, the project is ideal for business, living, and investment purposes. Kahuta road and Kallar Syedan Road are only 15 minutes away from Turkish Smart City.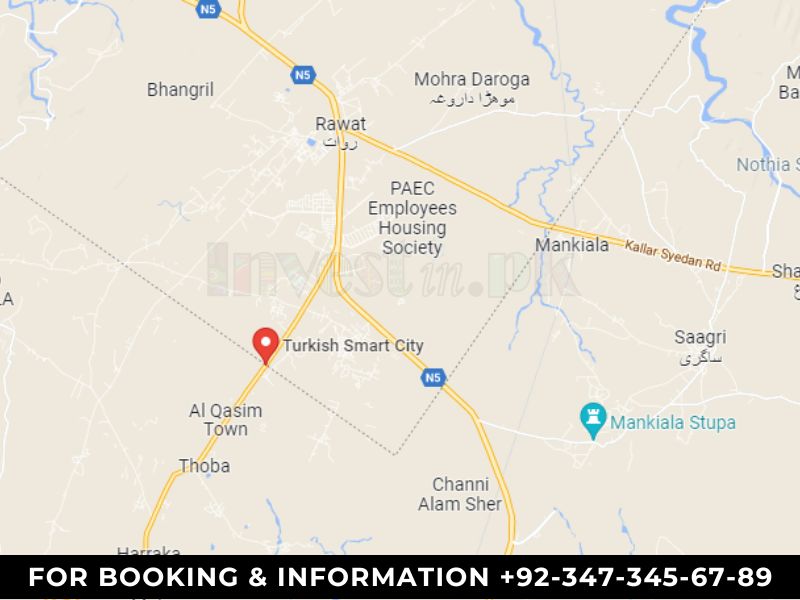 Grand Trunk Road (G.T Road): 10 minutes
Kallar Syedan Road: 15 minutes
Kahuta Road: 15 minutes
New Islamabad International Airport: 1 hour
Plots In Turkish Smart City
The master plan of the project is designed by a highly-professional team of designers and planners. The overall design and layout of the project are inspired by Turkish culture and infrastructure.
Turkish Smart City is offering residential plots, commercial plots, and state-of-the-art smart homes of different sizes at an affordable price.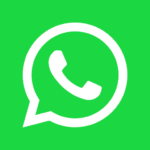 The residential plots are available in 5 Marla, 7 Marla, 10 Marla, and 1 Kanal sizes whereas the commercial plots are available in only 5 Marla sizes. You can book the plot by paying a 10% down payment and the remaining amount can be paid in 40 monthly installments.
NOC (No-Objection Certificate)
The developers of the Turkish smart city have already applied for the NOC and all the relevant documents are submitted to the authorities. It is expected that it will be approved by RDA (Rawalpindi Development Authority) soon.
Payment Plan
Plot Size: 5 Marla
Total Price (PKR): 2,500,000
10% Booking (PKR): 250,000
10% Confirmation (PKR): 250,000
On Balloting (PKR): 250,000
40 Monthly Installments (PKR): 16,500
Half-Yearly Payment (PKR): 105,000
On Possession (PKR): 250,000
Plot Size: 7 Marla
Total Price (PKR): 3,500,000
10% Booking (PKR): 350,000
10% Confirmation (PKR): 350,000
On Balloting (PKR): 350,000
40 Monthly Installments (PKR): 23,500
Half-Yearly Payment (PKR): 145,000
On Possession (PKR): 350,000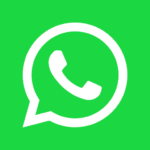 Plot Size: 10 Marla
Total Price (PKR): 4,500,000
10% Booking (PKR): 450,000
10% Confirmation (PKR): 450,000
On Balloting (PKR): 450,000
40 Monthly Installments (PKR): 29,500
Half-Yearly Payment (PKR): 190,000
On Possession (PKR): 450,000
Plot Size: 1 Kanal
Total Price (PKR): 7,500,000
10% Booking (PKR): 750,000
10% Confirmation (PKR): 750,000
On Balloting (PKR): 750,000
40 Monthly Installments (PKR): 49,500
Half-Yearly Payment (PKR): 315,000
On Possession (PKR): 750,000
Commercial Plot In Turkish Smart City
Plot Size: 5 Marla
Total Price (PKR): 8,000,000
10% Booking (PKR): 800,000
10% Confirmation (PKR): 800,000
On Balloting (PKR): 800,000
40 Monthly Installments (PKR): 59,500
Half-Yearly Payment (PKR): 302,500
On Possession (PKR): 800,000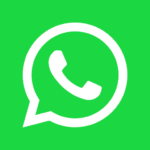 Features & Facilities
Prime Location
Gated Community
Electricity, Sui Gas, Water
Eco Friendly
High-quality Construction
Entrance Gate
Underground Electricity
Sewerage & Waste Disposal Systems
Carpeted Roads
24/7 Security
Parks
Shopping Mall
Commercial Areas
Banks
Schools
Health Clinics
Restaurants
Gym
Contact Details