The Magnus Mall Gulberg Residencia Islamabad
The Magnus Mall Gulberg Residencia Islamabad is an upcoming mall being constructed in 2020. It is the biggest mall of Islamabad and Rawalpindi located in Gulberg Residencia, a premium housing society of the twin cities. The booking plan of the mall starts from 30%, with a very affordable installment plan of 4 years which makes it an excellent investment opportunity. Both Gulberg Residencia and Gulberg Greens are very safe places to invest. The Magnus Mall is being marketed by Elaan Marketing which is also known for Rabi Center. The mall has 26 floors on a 27 Kanal (210ftx592ft) of land. There are 11 Lac square feet covered area and five Lac square feet is reserved for indoor parking, which is the largest parking available ever for a mall in Islamabad and Rawalpindi. The Magnus Mall has a wide parking space for about 2400 cars.
If you're looking for a safe and secure investment then check out Eighteen Islamabad, Goldcrest Views, The Garden Residence, Blue World Trade Center and DHA Quetta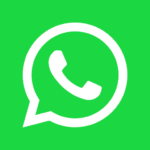 Elaan Marketing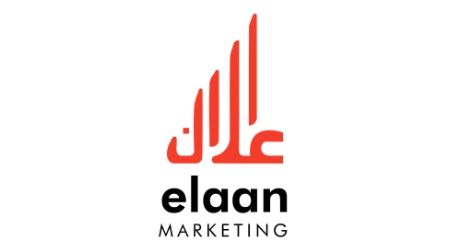 The Magnus Mall Islamabad is being marketed by Elaan Marketing. Another well-known project by Elaan Marketing is Gulberg Rabi Center. Elaan Marketing Islamabad is a well-known group in the field of property and real estate in Pakistan. The company is working since 2017 in real estate. It has a dedicated team of professionals. The top projects by Elaan Marketing are
The Magnus Mall
Islamabad Square
Swiss Suites
Hill view City
Gulberg Icon 1 and 2
The Delicacy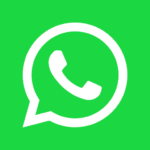 Ovais Ali Khokhar, CEO Elaan Marketing is also the owner and director of the company. He is an energetic and professional businessperson with a noticeable experience in the field of Real Estate. He has personally gathered an efficient team for Elaan Marketing. Other team members of the company include Naveed Ahmed Khokhar Managing Director, Najeeb Zameer Sales Manager, Hassnain Abbassi Assistant Manager Sales, and Muzzamil Akhund Assistant Manager Sales. The efficient media team of Elaan Marketing includes Yasir Mahboob Business Systems Analyst and Asma Hashmat Digital Marketing Manager.
Elaan Marketing Address:
The Office of Elaan Marketing is located in Gulberg Greens Islamabad. The complete address of Elaan Marketing is Office Number 01, First Floor, Gulberg Trade Center, Gulberg Green, Islamabad.
Another office of Elaan Marketing is in G-11 Markaz. The G-11 Markaz's office's complete address is Office Number 01 and 02, First Floor, Near Tehzeeb Bakers, G-11 Markaz Islamabad.
You might also like
About Gulberg Residencia Islamabad
The Magnus Mall Islamabad is situated in Gulberg Residencia Islamabad. Gulberg Residencia is an ideal area in Islamabad to live due to its own unique reasons which include affordable rates of property for high-quality standard living. Gulberg is situated between the Islamabad city area and Naval Anchorage. Gulberg is categorized into 2 parts which are Gulberg Greens and Gulberg Residencia. Guldberg Greens mostly consists of farmhouses that are divided over a span of 6 blocks namely blocks A, B, C, D, E  & Exclusive Block. Gulberg Greens is currently in the phase of metamorphosis, changing from a quaint and quiet part of Islamabad into a more desirable and attractive part of the town. With more and more people gravitating towards Gulberg Greens, both for residential as well as commercial purposes, it is completely becoming a new beacon of growth in Islamabad.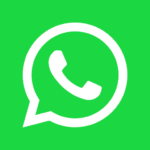 About The Builder
The Magnus Mall is being built by Ovais Co Real Estate Builders and Developers. Ovais Co has completed several successful projects located in Gulberg Green Islamabad, Gulberg Residencia Islamabad, Pak PWD, National Police Foundation 0-9 (NPF), Bahria Town, Bahria Enclave Islamabad, Pakistan Town & in many other areas of Rawalpindi and Islamabad.
Ovais Co Address: 84-A, Ovais Center III, Main Commercial Markaz, PWD Road, Pakistan Town, Islamabad, Pakistan.
The Magnus Mall Payment Plan
The payment plan of Magnus Mall is very easily affordable with booking starting from 30% and 4 years of the installment plan. This installment plan has been designed as 1% of the total cost each month which makes it very convenient and affordable. Furthermore, an 8% payment will have to be paid on possession and 8% on transfer. A floor-wise payment plan is also available.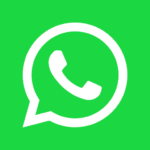 The Magnus Mall Location
One of the important factors that give the Magnus Mall a new look and appeal is the location. Prime location helps it to become more of a social hub inside Gulberg Greens and Residencia than just another building. Its easy access from the main Islamabad Expressway and convenient teach to all city hubs such as Bahria Town, PWD, and Naval Anchorage gives the Magnus Mall a strong advantage. Being in the center of everything makes it much easier for people to reach almost every place in the Twin Cities within minutes.
For Booking & Details Contact
+923473456789
About Magnus Mall Gulberg Green
The Magnus Mall Islamabad is one of the newest projects undertaken by Elaan marketing. Soon to be one of the landmarks that will define Islamabad City especially the Gulberg Greens and Gulberg Residencia. The Magnus Mall serves as a skyscraper icon that consists of 26 floors that are in a combination of hotels, restaurants, cinemas, fun cities, gym, car parking as well as corporate offices and residential apartments. The options are endless at The Magnus Mall with hundreds of stores, numerous restaurants, and extreme entertainment options, including a fun city for children, a cinema, and a fully equipped gym.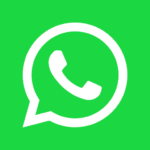 Now we have given all basic information about The Magnus Mall including its payment plan, and location, let's discuss its amenities and features which are going to astonish and amaze you. These state of the art features of The Magnus Mall make it unique from any other mall and mark it one of the best malls in Pakistan. Some of the features are being offered for the first time in Pakistan. Learn about The Magnus Mall step-by-step by reading the features mentioned below:
The Magnus Mall Entrances System
The Magnus Mall is designed keeping in mind the convenience of its visitors as well as its residents. There are six entry points in total for the mall. Out of which three entrance points are for the mall and two entrances are for parking spaces (1 indoor and 1 is outdoor) and one entrance is reserved for hotels and offices. Hence there are enough entry and exit points for thousands of visitors each day. There are no chances of hassles and long queues. The Magnus Mall is designed keeping in mind a rush free environment, hence happy visitors and residents.
Car Parking System of The Magnus Mall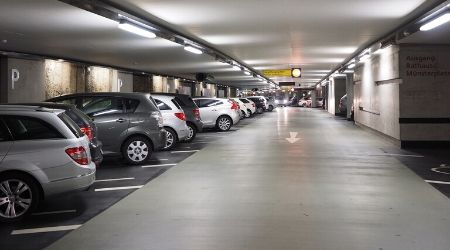 The Magnus Mall has the capability to park about 2400 cars. This includes indoor parking for 1600 cars and outdoor parking for 800 cars. The parallel smart car parking system of The Magnus Mall makes it highly unique. Parallel car parking means that cars can drove to the respective floor and can be parked on the floor on which you are. Ever thought of this in Pakistan? No. The parking system at the mall is really amazing. Smart car parking systems are the latest trend in high-end luxury condos or residential apartments.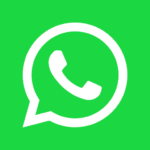 A relaxing shopping experience also begins with convenient car parking. Smart parking at the Magnus Mall aims to improve accessibility to available parking and will reduce traffic congestion and will make parking much easier for residents and as well as daily commuters. Real-time sensing will efficiently guide drivers to available parking based on predictive analytics.
Commercial Shops in The Magnus Mall Islamabad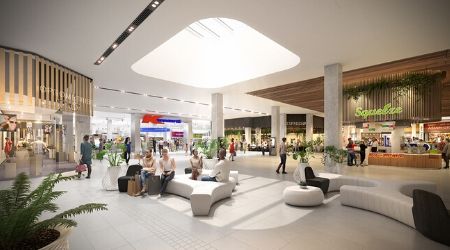 With 2 complete basement floors dedicated car parking. The Magnus Mall offers plenty of space for cars not only for its residential and corporate crowd but also for the daily hundreds of the people that come daily to visit the shopping mall or the cinema or multitude of restaurants. The mall offers peace of mind to its visitors and residents.
Brands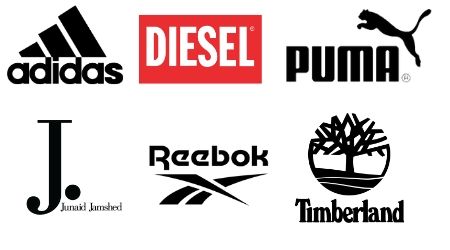 The Magnus Shopping Mall is going to feature over a hundred brands under one roof with multiple retail options from bargain brand stores to high-end luxury boutiques making it a shopping hub for the entire family. There are a large number of top international brands that have signed MOUs with The Magnus Mall. A few brands that need to be mentioned are:
i. Rebook
ii. Adidas
iii. ANTA
iv. Chicken Port
v. Timberland
vi. Junaid Jamshed (J.)
vii. Bonanza Satrangi
viii. Saphire
ix. Hyperstar
x. Diesel
xi. Saeed Ghani
xii. Puma
xiii. Second Cup
xiv. Sana Safinaz &
xv. Condis Hyper Market
Corporate offices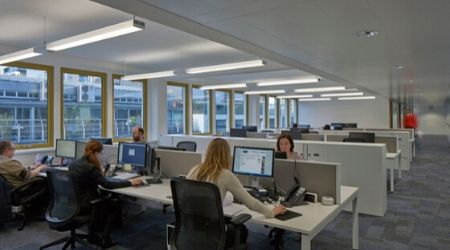 The Magnus Mall has state of the art corporate offices designed keeping in mind the needs of an organization. Apparent from offering a place for shopping and a place to live, the Magnus Mall offers corporate office space for entrepreneurs for their new and existing businesses. According to a report, corporate office space is predicted to grow at retail properties by an annual rate of 25 percent by 2023. The best part about having office space in the Magnus Mall is that the employees can spend their break by going to one of the restaurants in the food court to eat or going to the gym to get into shape. With Magnus Mall all-in-one features and so much to offer, your office employees will never get bored of spending time in the office.
Pent Houses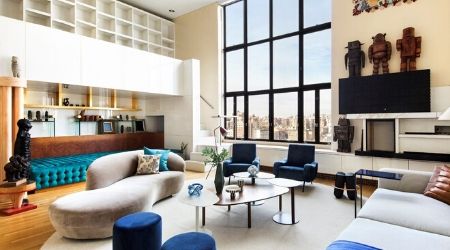 Apart from being a state of the art shopping mall, office space, gym, and cinema all packed into one, The Magnus Mall also offers luxury 1, 2, and 3 bedroom residential apartments at a highly affordable price. The resident can enjoy a great location with a great view in addition to a plethora of great amenities in the residential apartments. The residential apartments in the Magnus Mall will have high-speed wireless internet access, fitness center, laundry facilities, parking, gated access, and efficient security. The penthouses will provide an excellent view of the surroundings.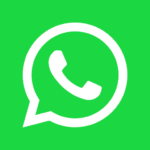 Imagine you wake up in the morning in a penthouse situated on the top floor of a building in Islamabad. You will enjoy the view of the dawn, a beautiful morning along with the view of mountains and clean & green Islamabad. According to news, The Magnus Mall has already signed an MOU with the Pearl Continental Hotels for these penthouses. This means the only residential area in The Magnus Mall has been purchased by one of the World's top hotel chains. Imagine yourself in a mall which has so many amenities with top brands and top hotel. That's why the Magnus Mall is like no other.
Food Courts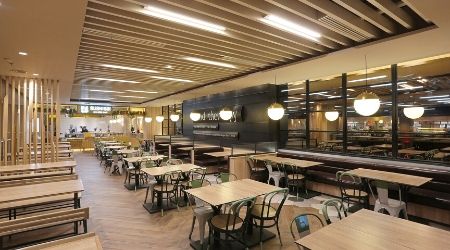 Life isn't complete without food. The food demand for a large number of visitors at the mall every day will be catered by the grand food court. Wandering and shopping around a mall can take a lot of energy which is why a mall is incomplete without a food court. The Magnus Mall has dedicated an entire floor to restaurants, giving shoppers the choice to grab a quick meal or a full dine-in service. From local ventures to international fast-food chains. The food court options are endless. The huge variety of restaurants will also give shoppers a wide selection of cuisine from all around the world. MOUs are being signed with a large number of top international food chain brands. It is an investment opportunity for the food chains and food-related businesses to invest in the food court of the mall.
HyperMart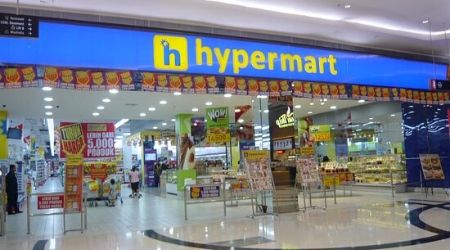 Visiting the Magnus Mall, one will enjoy the entertainment available in the mall. At the same time, the visitor will be able to take the grocery after enjoying Cinema, gym, and other amenities in the mall. The Magnus Mall HyperMart is a one-stop-shop for all of your household needs. Whether its affordable electronics or toys, you'll find it alongside the chicken, meat, and spices in a huge supermarket. If you need help, ask one of the in-store customer service professionals. From where to find what you are looking for to advise on the best products, they will be happy to help. It will be under one roof shopping store where you will be able to buy local as well as international brand's items.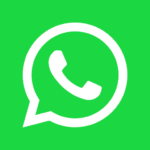 Privilege Card
The Magnus Mall offers a privilege card so you can enjoy dedicated high-end services with complete peace of mind. Become a member of a selected group of individuals who enjoy exclusive benefits by getting The Magnus Mall privilege card. Ranging from dining benefits to shopping, gym, spa, and wellness discounts. The Magnus Mall offers its valued members the very best. Think of a privilege card as a way of thanking you. Being a privileged cardholder, you get the complete Magnus mall experience with a range of packages including rewards, discounts, and benefits designed exclusively for you.
Gymnasium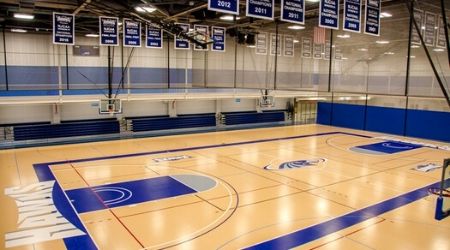 The fitness industry has found a new way to attract customers by putting gyms in the malls which not only results in more gym members but also a busier mall. The Magnus Mall is equipped with a fully functional gym packed with all kinds of exercise machines and equipment to help you get into shape. Daily shoppers, as well as the residents of The Magus Mall, can get a gym membership and hire a gym instructor all in one place without the hassle of traveling to another location. The visitors will be able to enjoy their work and other routines under one roof. Attending the corporate offices, enjoying the shopping, taking the grocery, and also using the gym, everything under one roof. Which makes it an amazing experience. The list of experiences that are to be enjoyed at The Magnus Mall doesn't end here. There is a lot to come. You will be amazed to know about the indoor activities being offered by The Magnus Mall.
Cinema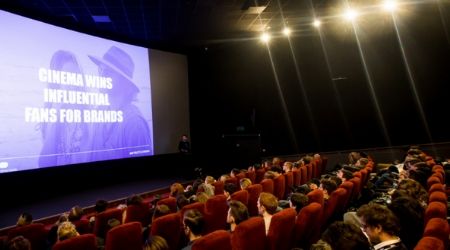 Yes, there is also a cinema in The Magnus Mall. It is not planned as an ordinary cinema, but it is designed as the highest quality cinema in the town. It offers 8D cinema, which makes it the best cinema in Gulberg Green and Gulberg Residencia Islamabad and Rawalpindi. Cinemas, as well as the other facilities previously mentioned, are of great importance to shopping malls. The reason has to do with the fact that they create frequency and turn malls into extended meeting places for people. As a result, shopping malls have become regular leisure facilities for people within the catchment areas – beyond the standard retail offering.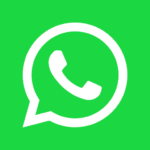 This high-end cinema service is beyond to lead to a higher number of people visiting the mall every day. The Magnus Mall has enough number of entrances and a huge parking space, so this cinema is a hassle-free cinema where you don't need to worry about the parking of the car. Also, no long queues on weekends just to enjoy a movie. Hence it will be a happy experience.
Bowling Alley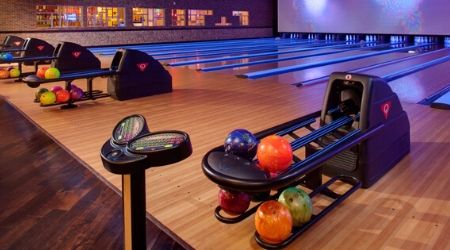 The Magnus Mall bowling alley is open 7 days a week and has multiple lanes to offer, all with video screens and automatic scoring. Come by on your own or with friends or family for an afternoon of fun at a reasonable price. The Magnus Mall provides a top quality bowling experience so that the bowling guests and their families will return again and again. It provides a top-notch retro bowling center with a focus on cleanliness, exceptional service, and personal attention to our guests. So if you or your friends are tired from shopping, head on over to the bowling alley to relax and have some fun. This bowling alley makes The Magnus Mall a place to spend quality time. Where you can get entertainment, fitness, and daily need items at the same time in a peaceful environment.
Fun city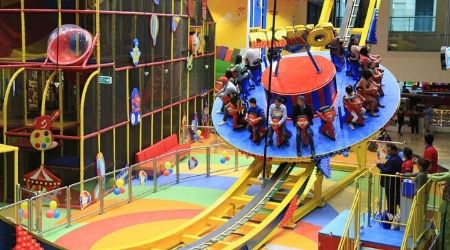 The Magnus Mail offers something for everyone. From children to adults, for males and females, it has a lot to offer for everyone. With its own mini indoor amusement park in the form of Fun city, you can find all the elements of a great amusement park including roller coasters and gaming indoors. The fun city provides a kid-friendly environment with thrill rides, bumper cars, smaller easy-going carousel, and rides dedicated solely for the entertainment of younger kids. Mothers can enjoy shopping and also the kids with them do not get bored at all. The shopping from The Magnus Mall is also an opportunity for kids to enjoy the fun drive experience in the fun city.
Infinity Pool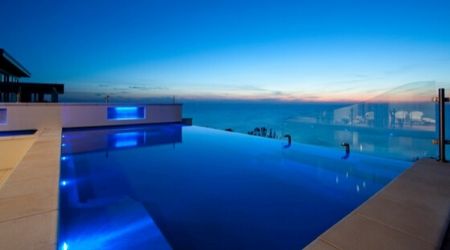 The infinity pool is one of the amazing amenities being offered by The Magnus Mall. Also, the infinity pool is being offered for the first time in Gulberg Green and Gulberg Residencia Islamabad and Rawalpindi in any mall. This will be an attraction for which people from adjacent areas will also visit the mall. As a fact, there are pools with views and then there are pools with views which will leave you utterly speechless. The huge Infinity Pool at the Magnus mall gives you the perfect opportunity to soak up the sun and gaze down on the glittering expense of the Twin Cities from 26 levels above. Sunbathe on a luxurious poolside lounger or relax in the shade of a palm tree with a glass of ice-cold beverage in your hands. The experience of Infinity Pool will leave you amazed and you will love to enjoy it again and again.
Sky Walk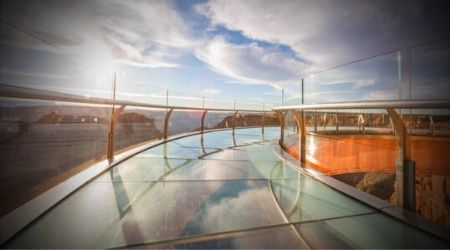 We have listened a lot about Skywalk in China but have you ever listened about a Skywalk in Pakistan? No Never? Now Skywalk experience will be enjoyed within Pakistan. Skywalk offers many advantages in an urban setting. Today, Skywalk is a lifestyle statement. Skywalks also make real estate projects more aesthetically appealing. The Magnus Mall is equipped with the latest as amusements, and the skywalk is one of them. The Skywalk of the Magnus Mall is on the top of the roof which will make the overall experience more alluring and scarier. The rooftop also has an infinity pool, so that when you are done with the electrifying experience of height, you can enjoy in the serene pool. The Magnus Mall will be the pioneer in offering this many amenities under one roof.
Highest Golf Course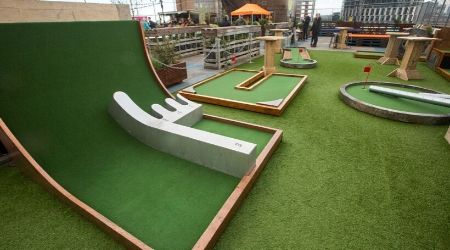 The things to do in the Magnus Mall do not end here just when you thought you have done it all, another attraction catches your eyes for instance is a rooftop golf course which might just be one of the most unique things you have seen in the twin cities. You don't have to be a pro golfer to enjoy the amazing place here, is it's all about having as much fun as possible so be sure to check it out soon. This will be the highest Golf course in the twin cities of Islamabad and Rawalpindi inside Gulberg.
Ski Resort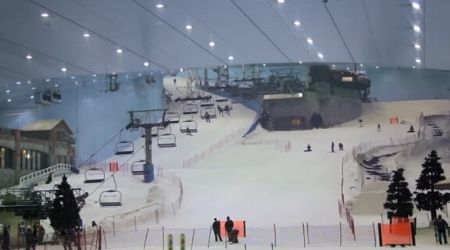 Ski Resort, yes you listened it right. And it is a climate-controlled indoor skiing resort. The amenity which has never been offered before. Skiing is really very fun whether you are doing it as an outdoor activity for the sport or as indoor. It's important to learn how to ski first. This is why for those learning how to ski, the Magnus Mall provides a climate-controlled environment for skiing to take place regardless of outdoor temperatures. Ski Resorts provide a safe environment for you to hone your skiing skills. The Magnus Mall has rental facilities for skis, boards, boots, and poles so you don't have to lug your own kit there.
Rooftop Restaurant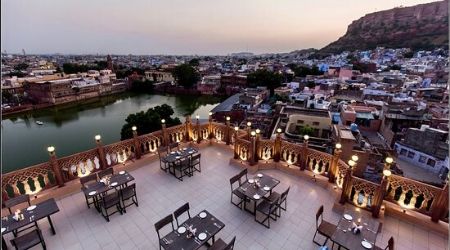 We are always in search of food with an ambiance that touches our hearts. We do not find food with only good food but also with a memorable ambiance. We all love dinner with a view, and the Magnus Mall offers exactly food with a view of the entire cities of Islamabad and Rawalpindi as well as of Gulberg Green Islamabad. Whether it's dinner out with the family or a celebration or a company lunch, you're bound to have a seriously amazing rooftop infinity pool or indulge in some light cuisine. The Magnus Mall's exquisite rooftop restaurant has unobstructed views of Gulberg as well as the skyline in the twin cities.
Rooftop Tennis Court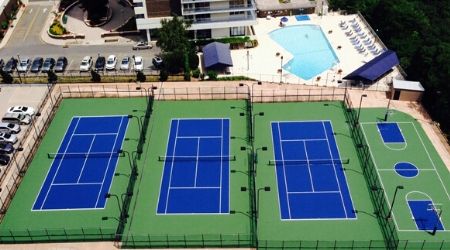 The Magnus Mall Islamabad offers its residents several amenities to keep you as busy as you wish. A rooftop tennis court is one of them. Tennis courts may be universally designed in the same way but there is a topographic location that can change the entire look and feel of playing the great game. With executive design and picturesque surroundings, you can perfect your stroke on the Magnus Mall rooftop tennis court. And if you need a break from the game you can go on ahead and jump into the Infinity Pool.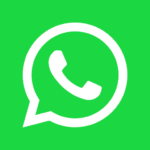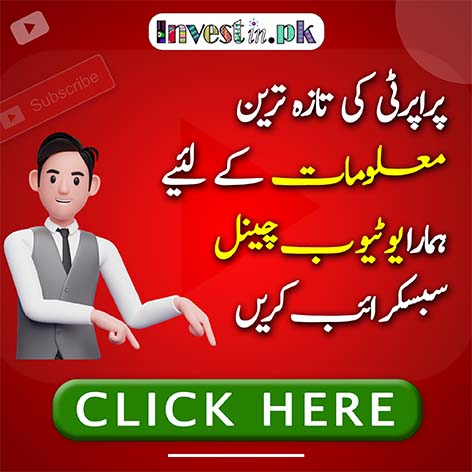 If you're looking for plots, apartments, villas, houses, shops or offices for sale then these are the best real estate investment opportunities for you: