An Adult can carry a maximum of 10,000 USD while going abroad from Pakistan. This legal limit is set by FBR and it has no issue with custom clearance.
If you're looking for a safe and secure investment then check out Eighteen Islamabad, Goldcrest Views, The Garden Residence, Blue World Trade Center and DHA Quetta
Details of
Necessary Information for Passenger
Pakistan Custom Baggage Rules
Complaint redressal
are briefly explained in the Banner ad from FBR and Pakistan Customs below.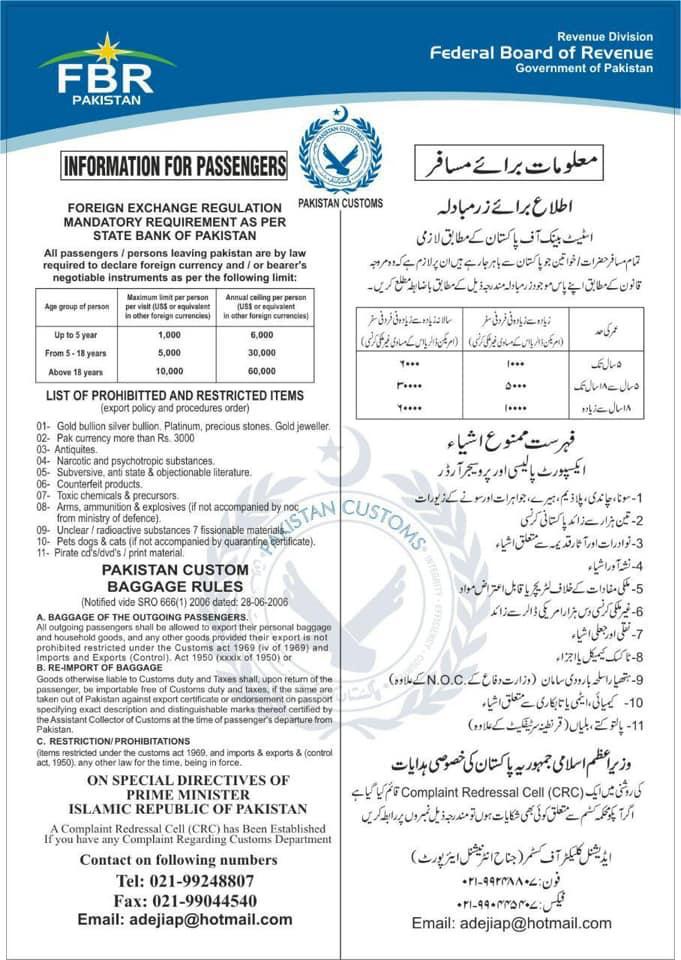 If you're looking for plots, apartments, villas, houses, shops or offices for sale then these are the best real estate investment opportunities for you: