Margalla View D17 Housing society is the latest housing project in Islamabad located in Islamabad Zone-2. Located in D17 Islamabad the location has easy access to all the others sectors of Islamabad.
Margalla View Housing Scheme D17 Islamabad
The project has easy access from G.T road. You can access all the sectors of Islamabad and Rawalpindi within a few minute's drive. After the completion of the New Margallah Road construction, you can access D-17 from F-10 within few minutes.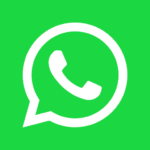 D17 Islamabad
D17 sector is located between G.T Road and M1 Motorway. This new sector is among the fastest growing sectors of Islamabad featuring many real estate projects including plots, houses, apartments and commercial plots. The sector is approved by Capital Development Authority and equipped with all the basic facilities that you need. The sector is adjacent to the E16, E17, and D18 sectors of Islamabad. D17 is only 24 kilometres away from Zero Point Islamabad and is easily accessible through G.T Road and Srinagar Highway ( Kashmir Highway).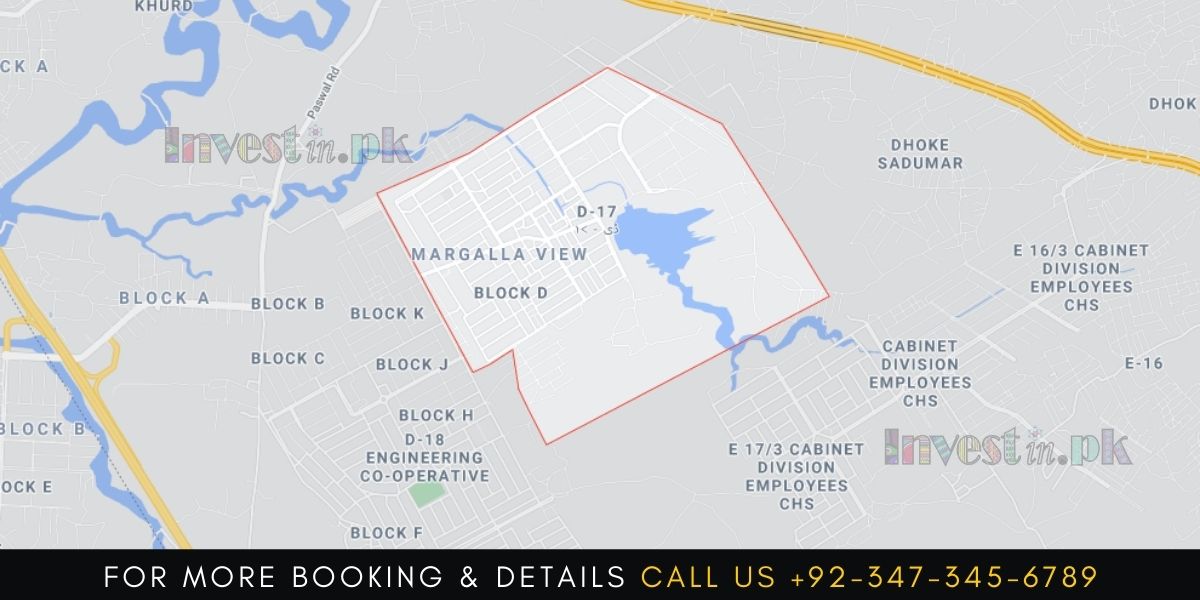 Margalla View D17Islamabad
MVHS (Margalla View Housing Scheme) has all the features and facilities like water, Sui gas, electricity, sewerage system and more. To provide clean water a state-of-the-art imported water filtration plant is also part of this project. According to the authorities, the project was approved by CDA in 1995. All the NOCs of MVHS are clear. The D17 project spreads over an estimated area of 2000+ Kanals.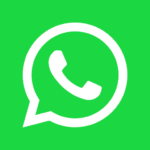 Plots In MVHS Islamabad
According to the initial updates, residential and commercial plots are part of this mega project.
Approximately 1100+ residential plots in Margallah View Housing Society are part of the master planning whereas the remaining land is reserved for commercial plots, mosques, schools and Parks.
D17 Layout Plan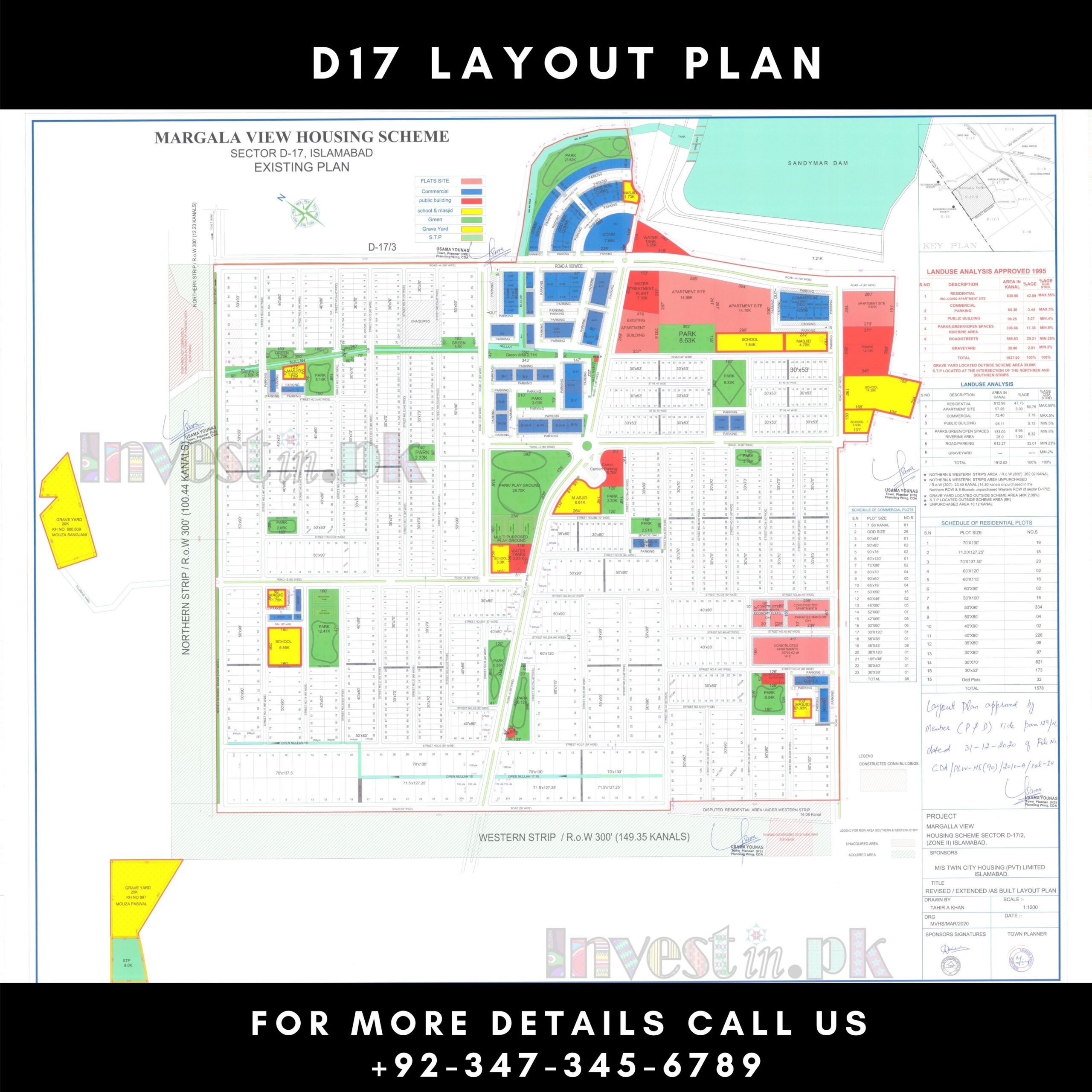 Why You Should Invest In Marglla View D17?
As we all know that Islamabad is the capital of Pakistan and recently Islamabad is listed 2nd in the most beautiful capital of the world. Because of its prime location, international standard town planning, state-of-the-art architecture, and natural beauty everyone is interested to live in Islamabad. Because of increasing demand, the prices of real estate are increasing very fast. The Capital Development Authority (CDA) is planning more new sectors to overcome the increasing demand. If you are an investor and want to earn a big profit it's the best chance for you to invest in this new project located in sector D-17 Islamabad.
Plots for Sale in D17 Islamabad
With the increasing population of the capital city, the demand for real estate is also increasing. In D-17 the plots are now available at resale prices. If you are interested in buying a plot in D-17 Islamabad feel free to contact us. Below we are sharing a list of estimated prices of plots with plot sizes.
8 marla plots in D-17 Islamabad can be purchased at the price of Rs.85 Lacs whereas the price of a 7 marla plot is Rs.78 Lacs.
The price of a 9.3 Marla residential plot is Rs.1 Crore.
The price of a 10 marla plot in d17 Islamabad is Rs.1.1 Crore whereas you can purchase a 12 Marla plot at a price of Rs.1.55 crore.
10.9 Marla plot can be purchased at a price of Rs.1.2 Crore.
The price of a 14.2 marlas residential plot is Rs. 1.6 Crore.
1 Kanal & 2 Kanal residential plot is available for sale at a price of Rs. 2.2 Crore whereas 2 Kanal plot price is Rs.3.3 Crore.
The commercial plot is available in 18 Marla size which can be purchased at a price of Rs. 6.5 Crore.
Houses For Sale In D17 Islamabad
The prices of houses depend upon the location, condition, floors, and house size. Below we are sharing a list of house prices that are available for sale in sector D-17 Islamabad.
5 Marla Double Unit Villa: PKR 1.35 Crore
7 Marla Triple Storey House: PKR 3.1 Crore
8 Marla House: PKR 2.75 Crore
9.3 Marla New Double Storey House: PKR 2.75 Crore
10 Marla Double Storey + Double Unit New House: PKR 2.8 Crore
14 Marla Double Storey House: PKR 3.5 Crore
14.2 Marla New Double Storey House: PKR 3.75 Crore
1 Kanal House: PKR 4.5 Crore
Contact Details