Nestor Heights is the latest real estate project in Park View City Islamabad. The project is a residential and commercial project offering state of the art shops ,offices, and apartments.

If you're looking for a safe and secure investment then check out Eighteen Islamabad, Goldcrest Views, The Garden Residence, Blue World Trade Center and DHA Quetta
Nestor Heights Islamabad
The project is an international standard projet of Nestor Group. In past they have deliered many rela estate projects successfully which shows that they ahve a team of professional who are capapble of delivering a incomparable project in Park View City Islamabad.
The project spreads over an area of approximately 4950 square feets which holds 20 offices, 31 luxury apartments and 47 commercial shops at affordable prices. Its the best chance for you to buy a apartment/office/shop in Nestor Heights.
Shops In Nestor Heights
Shops on ground floor are available in different sizes. The total price of a 233 sq. ft. shop is Rs.1,865,120.
Apartments In Nestor Heights
There are 2-Bed & 3-Bed apartments available in different sizes. These apartments are well-designed and well-constructed apartmetns with high-quality finishes and fitttings. The toal area of a 2-Bed apartment is approx. 431 sq. ft. and total price is Rs. 8,205,105. Whereas the total area of a 3-Bed apartment is 553 sq. ft. and total price is Rs.10,523,910.
You might also like
Offices In Nestor Heights
The total area of office s approximately 343 sq.ft. and total price is Rs.7,207,830.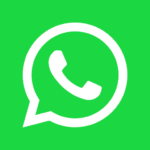 Features & Facilities
Ample Parking (ofices & apartments)
Gas
Water
3 Phase electric meter
24 hours generator backup (for elevators & circulation areas)
Secure Entrance
Passenger elevators
Nearby Hospital
Nearby School
Nearby Zoo
Shopping Mall
Turkish Model Mosque
Contact Details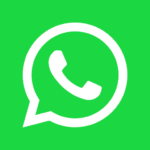 If you're looking for plots, apartments, villas, houses, shops or offices for sale then these are the best real estate investment opportunities for you: