Kings Park Gwadar
Kings Park Gwadar is located at the Exclusive location of Tehsil، Makran Coastal Highway، Akara, Gwadar. This project is the Latest Housing project in Gwadar.

If you're looking for a safe and secure investment then check out Eighteen Islamabad, Goldcrest Views, The Garden Residence, Blue World Trade Center and DHA Quetta
Kings Park Gwadar is envisioned to be one of the top-notch housing projects located in Gwadar City. Kings Park Gwadar is offering residential Plots and commercial plots in Gwadar. The best chance for investors to invest in Gwadar. According to real estate Gwadar experts, the prices of land/ property will increase very fast because of CPEC. Kings Park, Gwadar is offering 5 Marla (125 YDS), 10 Marla (250 YDS), 1 Kanal (500 YDS), and 2 Kanal (1000 YDS) Residential Plots in Gwadar. King Park is also offering 4 Marla (100 YDS), and 8 Marla (200 YDS) commercial plots in Gwadar on 20% down payment.
Location
Kings Park Gwadar is located on top locations Main Coastal Highway At Zero Point Gwadar, Near to the University of Turbat Gwadar with GDA approved NOC.
Master Plan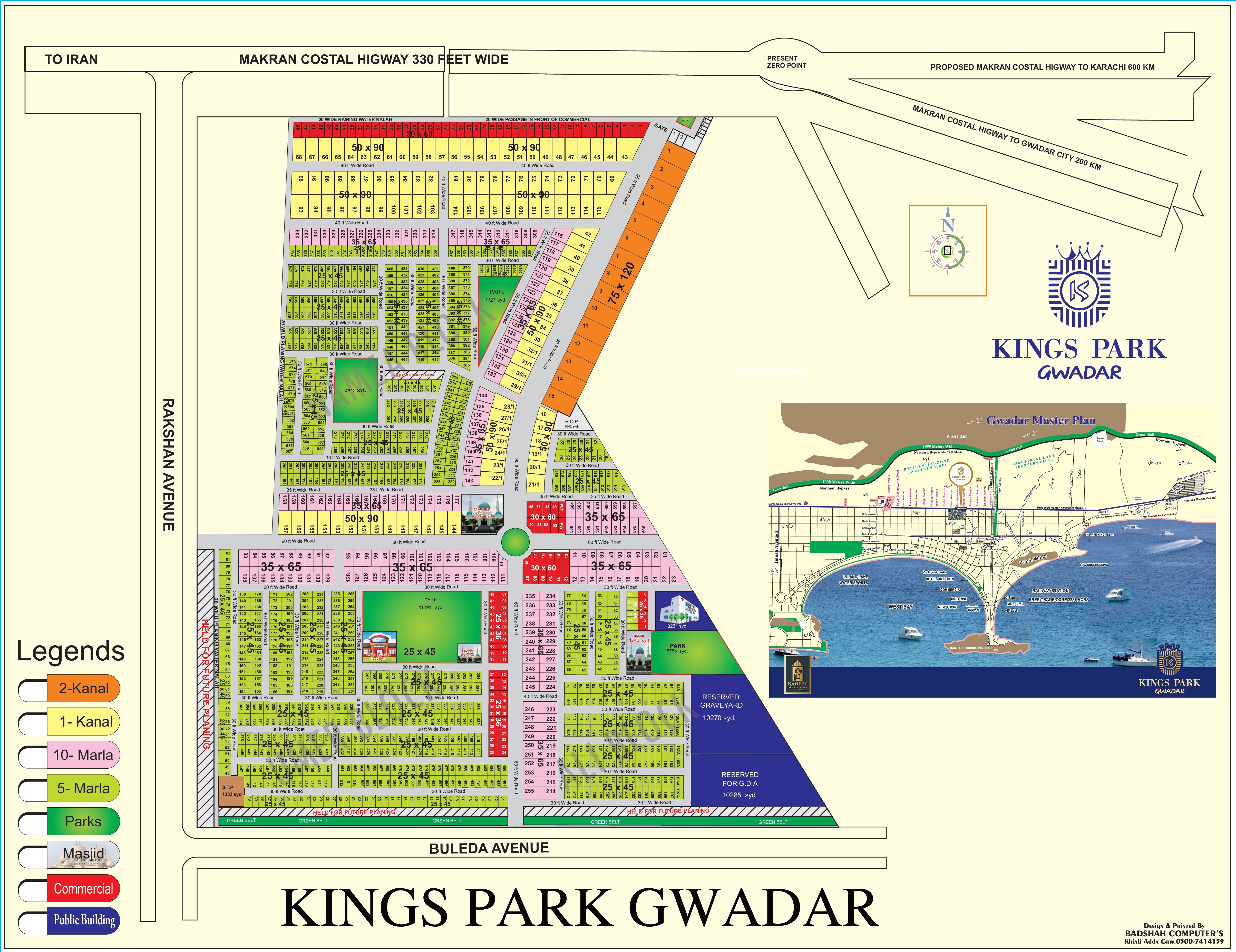 Payment Plan
Kings Park Gwadar Residential Plots Payment Plan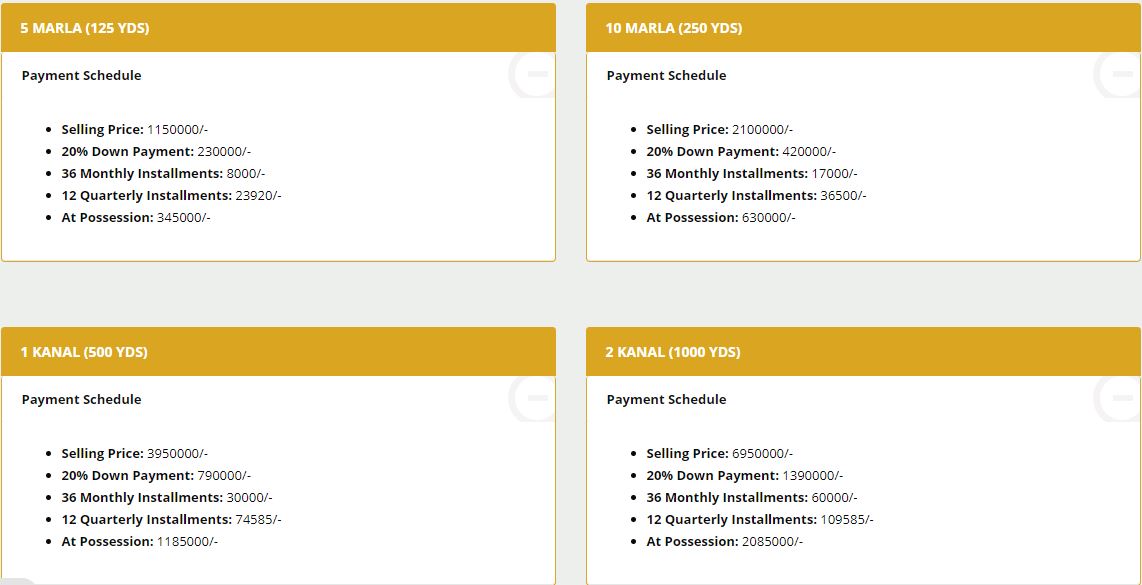 You might also like
Kings Park Gwadar Commercial Plots Payment Plan

Kings Park Gwadar Details
You can Book your residential/ commercial plots in Kings Park by paying 20% Down Payment. Kings Park Gwadar is offering different payment plans to its customers making it easy to invest in the future of Gwadar.
Residential Plots Prices
5 MARLA (125 YDS)
Selling Price: 1150000/-
20% Down Payment: 230000/-
36 Monthly Installments: 8000/-
12 Quarterly Installments: 23920/-
At Possession: 345000/-
10 MARLA (250 YDS)
Selling Price: 2100000/-
20% Down Payment: 420000/-
36 Monthly Installments: 17000/-
12 Quarterly Installments: 36500/-
At Possession: 630000/-
1 KANAL (500 YDS)
Selling Price: 3950000/-
20% Down Payment: 790000/-
36 Monthly Installments: 30000/-
12 Quarterly Installments: 74585/-
At Possession: 1185000/-
2 KANAL (1000 YDS)
Selling Price: 6950000/-
20% Down Payment: 1390000/-
36 Monthly Installments: 60000/-
12 Quarterly Installments: 109585/-
At Possession: 2085000/-
Commercial Plots Prices
4 MARLA (100 YDS)
Selling Price: 3200000/-
20% Down Payment: 640000/-
12 Quarterly Installments: 150000/-
At Possession: 760000/-
8 MARLA (200 YDS)
Selling Price: 5100000/-
20% Down Payment: 1020000/-
12 Quarterly Installments: 225000/-
At Possession: 1380000/-
Contact For Booking & Details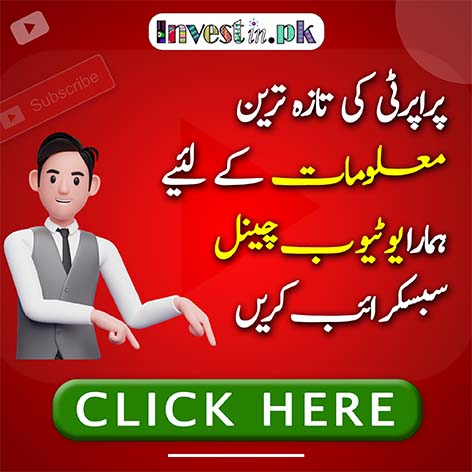 If you're looking for plots, apartments, villas, houses, shops or offices for sale then these are the best real estate investment opportunities for you: