Overview
Park One is located in the posh sector of Islamabad in F-10 which makes it an ideal place to live in. The project is a world-class residential project whhich is equipped with all the intrnational standard features & facilities.
Park One is a project of APCO Group. In this multi-story residential project, there are 18 floors in which each floor is dedicated to a different type & size of the apartment. All the apartments are well-planned and will be constructed with high-grade materials. Because of its premium location of F10 Islamabad, the project is accessible from all the sectors of the capital.
Park One F10 Islamabad
Park One covers an area of 1.3 Million square feet on which a modern shopping mall and 12 additional floors will be constructed. In this mega project, there will be 277 apartments. The apartments are available in 2-Bed, 3-Bed, and 4-Bed sizes.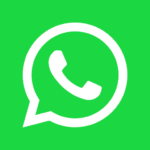 Location
The project is exclusively located on main Boulevard F10, right opposite to Fatima Jinnah Park, Islamabad. You can reach all the sectors of Islamabad city within a few minutes. Main blue area is only 8 kilometers away whereas the Centaurus mall is only 5 kilometers away.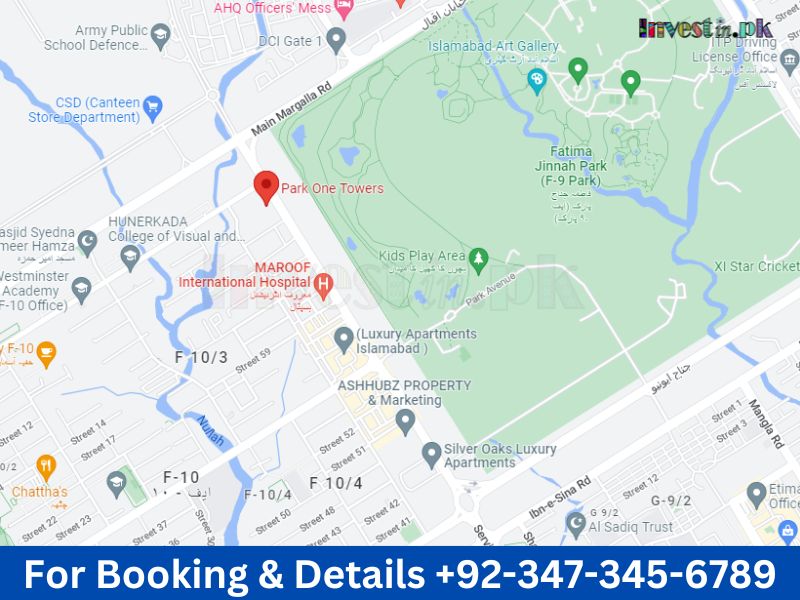 Apartments In Park One Islamabad
The project is offering 2-Bed, 3-Bed, and 4-Bedroom sizes. The apartments can be booked by paying a 30% down payment whereas the remaining amount can be paid in 3-year installments. The rate/sq. ft of the apartments is Rs.36,000.
2 Bedroom
3 Bedroom
4 Bedroom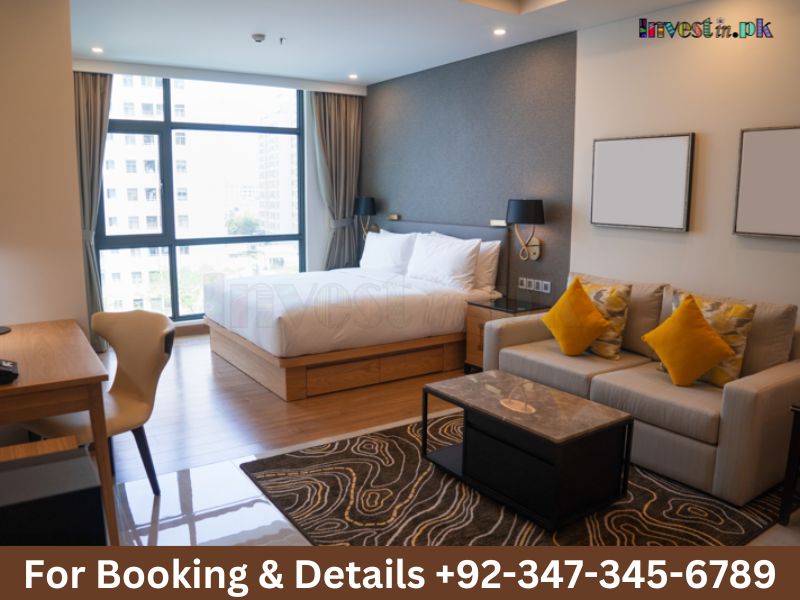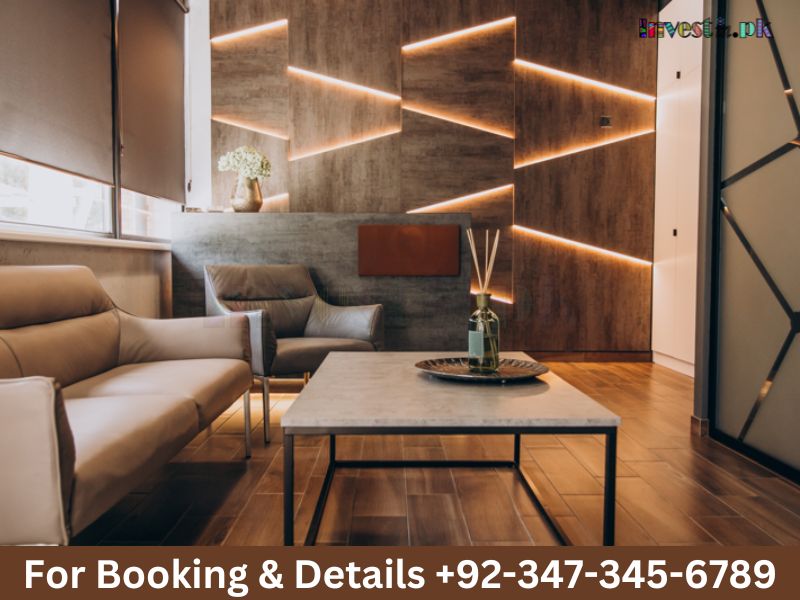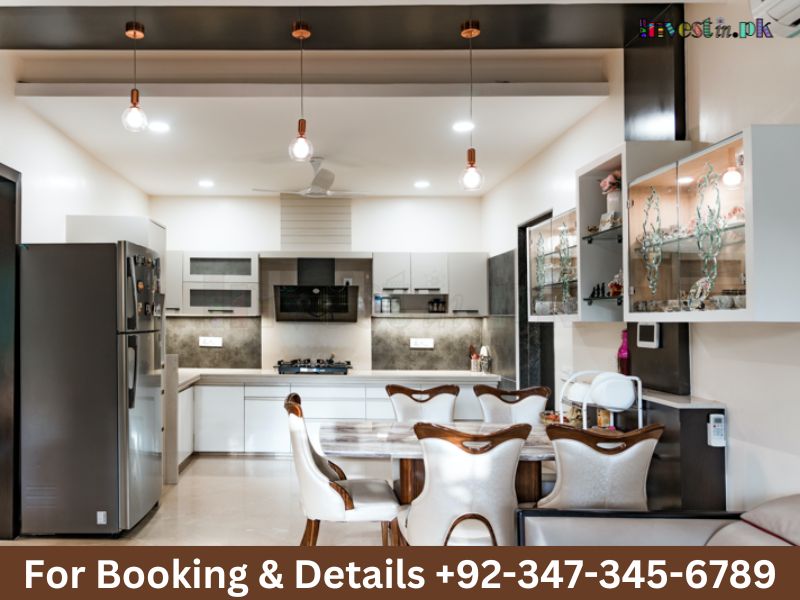 Features & Facilities
Prime Location
Electricity, Su gas, Water
Modern Architecture
Tiled Flooring
Lifts & Elevators
Emergency Exits
Wide Walkways
Fire Fighting System
Fire Alarms
Lobby
Cargo Lifts
Waiting Areas
Swimming pool
Gym
Spa & sauna
Common Area
Security
CCTV Surveillance
Reception
Sewerage and Drainage System
Postal Service
Recreational Activities
Restaurants & Cafes
Boundary wall & security systems
Green Landscaping
Self-reliant maintenance system
Health Care Facility
Praying Area
Nearby Schools, Colleges, and Universities
Nearby Hospitals
Nearby Petrol Stations
Images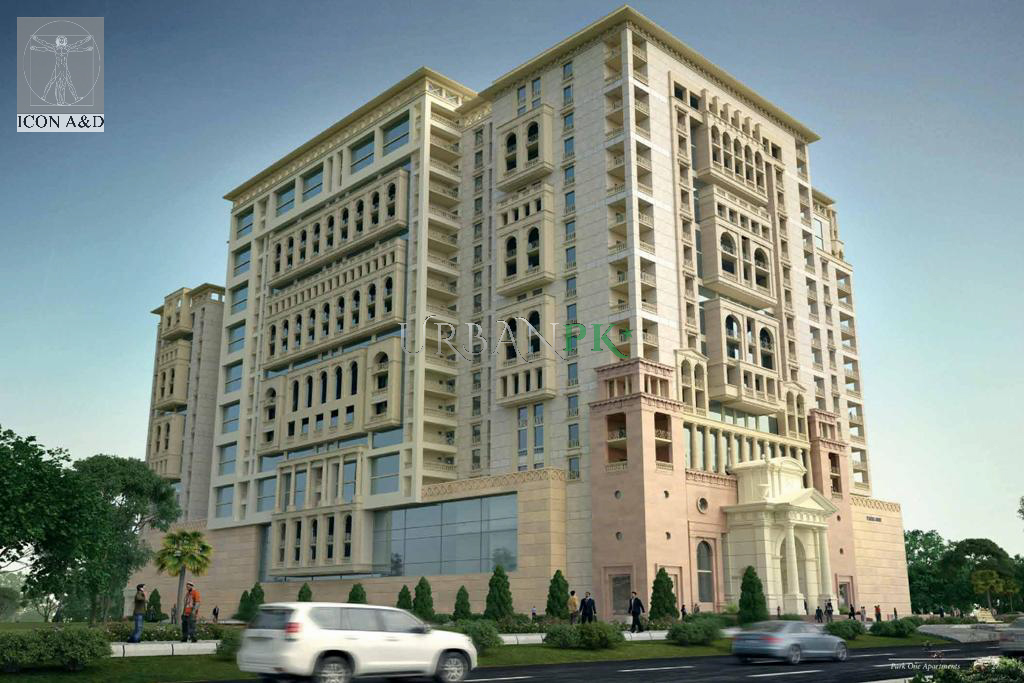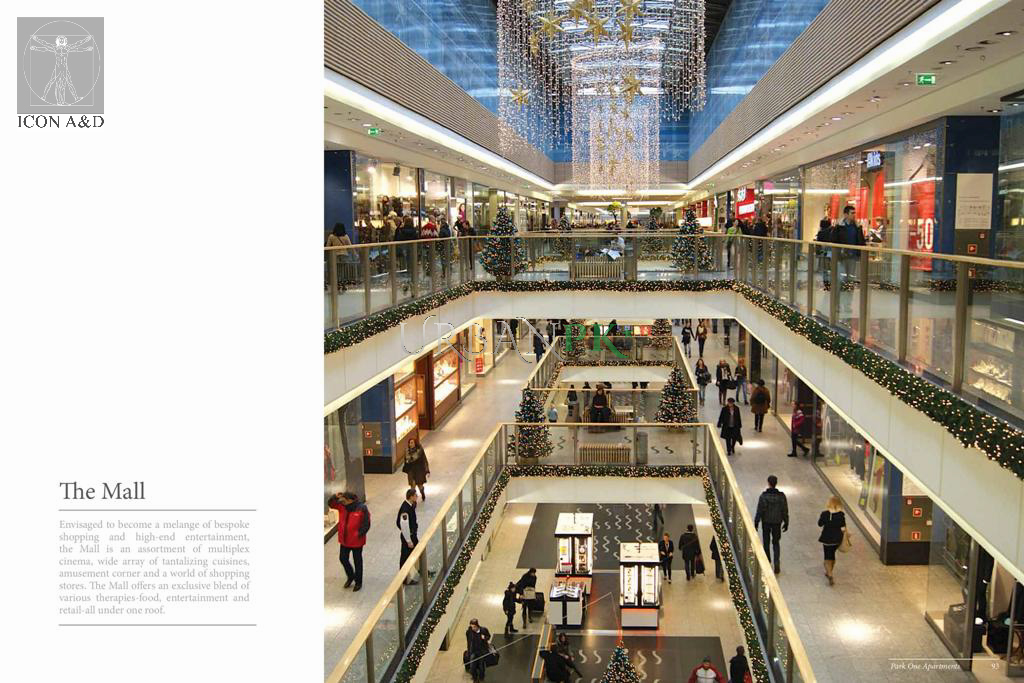 Contact Details
For booking of apartments and more information feel free to contact us via Call or WhatsApp.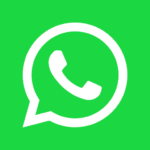 Related Articles