OMEGA MALL is located in North Karachi on 300 feet wide road. Location of OMEGA MALL is ideal as it is surrounded by all top amenities and is ideal for establishing business due to surrounded be enormous housing schemes.
OMEGA MALL is the new commercial / retail project in Karachi by Soneri Builders & Developers. OMEGA MALL is offering retail shops, showrooms & commercial outlets. OMEGA MALL is the best space to have outlets for fashion brands. Commercial spaces in OMEGA MALL can be booked on cash payment and also on easy installments. OMEGA MALL is one of the top commercial developments of Karachi due to state of the art planning, prime location and provision of all general amenities. OMEGA MALL is ideal for establishing business and real estate property investment in Karachi.
Omega Mall is a cosmopolitan shopping arena with the exclusive ambiance you'd expect to find around you. At Omega Mall, you'll live the most out of magnificent shopping and entertainment experience. It'll be a new destination for shopping and fun, drawing crowds from the city and beyond. And this is your opportunity to be a part of it. Spread on 24,000 square yards, boasting one of the largest atrium's ever designed in Pakistan, and having more than 550 shops, Omega Mall is simply a humongous shopping mall that will redefine your shopping and entertainment lifestyle.
OMEGA MALL AIRPORT is one of the top new commercial developments of Karachi due to prime location, state of the art planning and provision of all modern facilities. OMEGA MALL AIRPORT is best for the people who want to have shops in busy commercial area of Karachi to establish a successful business. OMEGA MALL AIRPORT is also ideal for property investment, as chances of profit gains in short period of time are high.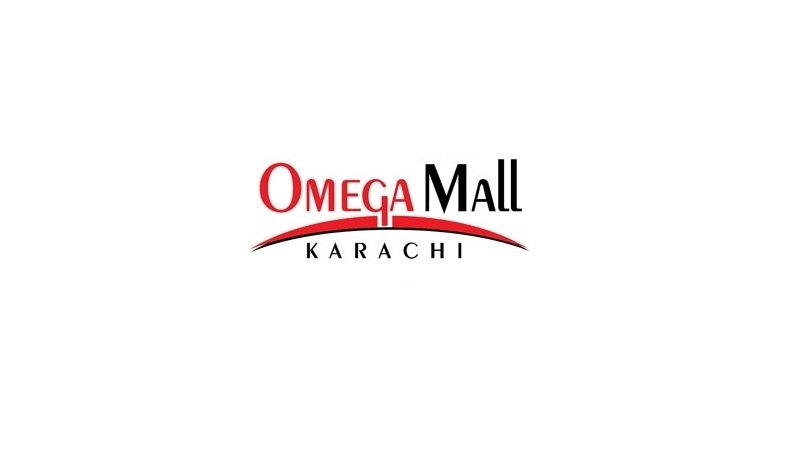 Omega Mall Karachi Features
Modern layout and design
Beautiful interiors  exteriors
Ample Parking Space
Spacious Lobby
Wide Stairs
Wide Corridors
Spacious circulation areas
Fast Moving lifts
Highest quality of construction
Earthquake resilient structure
Firefighting system
Top quality tiles used for flooring
Omega Mall Karachi Location
OMEGA MALL is located opposite to Jinnah International Airport Karachi, on Main Jinnah Avenue, Model Colony Road, Karachi. Just minutes away from Airport, surrounded by the secure vicinity of Malir Cantonment, OMEGA MALL holds the best location of the city undoubtedly. It has the privilege to be the only mall within the vicinity of Jinnah Avenue, and thus it poses great potential to be the best investment opportunity for you.