The Oak Clock Tower is a project of well-known builders and developers Al-Aziz. The project is located in the heart of Bahria Town Islamabad. The developers are aiming to develop a modern and premium commercial/residential project in Bahria Town Islamabad.
The Oak Clock Tower
Oak Clock Tower is a state-of-the-art commercial project which has 5 floors in total. On each floor, there are commercial shops of different sizes and types available for sale at an affordable payment plan. If you are a businessman and looking for a place/location which attracts a good ratio of visitors Bahria Town is one of the best locations because it attracts a good ratio of visitors per day. Because of the elite society in Bahria town, the businesses in Bahria town grow fast as compared to others areas of the capital.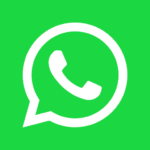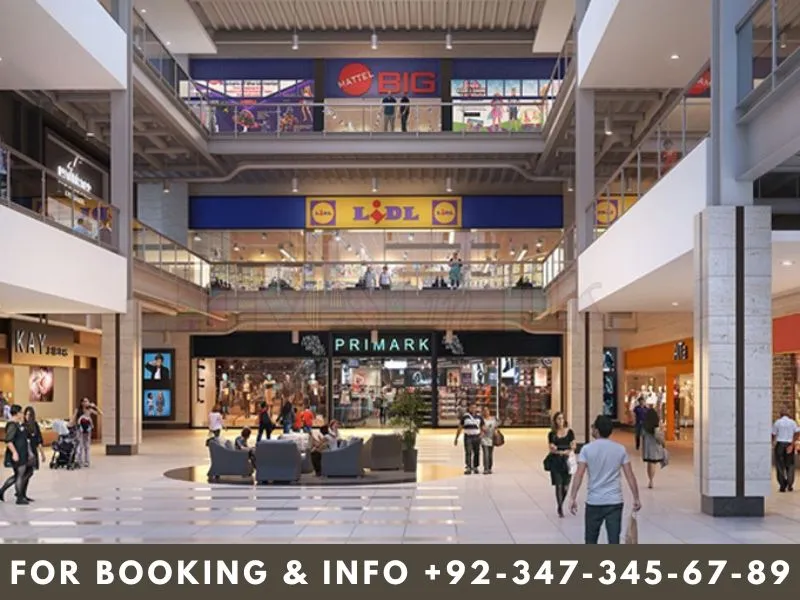 Location
The project is exclusively located on the main Bahria Expressway right next to the famous Clock Tower Square. The project is surrounded by all the premium locations of Bahria town. All the areas and sectors of Islamabad and Rawalpindi are easily accessible from Oak Clock Tower. Below we are listing down all the nearby locations which will help you understand the location easily.
Bahria Clock Tower Square
McDonald's Bahria Town Islamabad
ChikaChino Bahria Town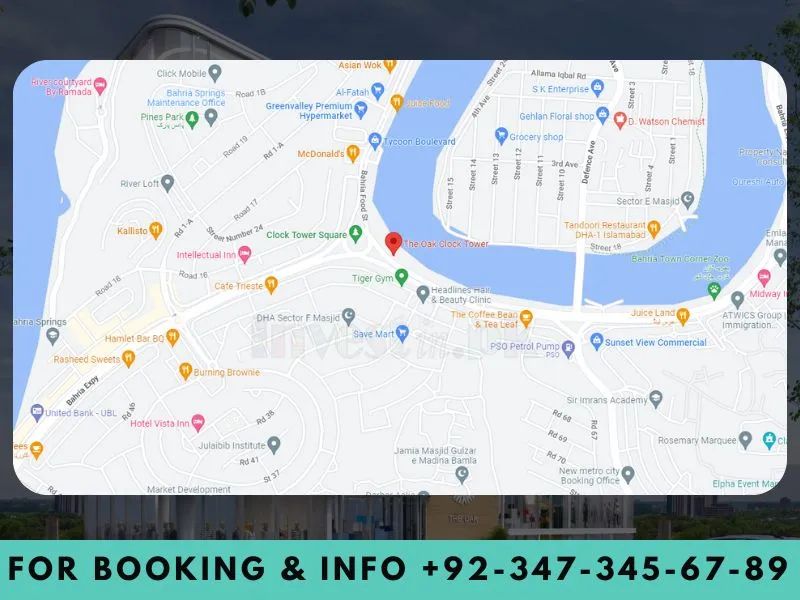 Shops In Oak Clock Tower
There are a total of 5 floors in the oak clock tower. Each and every floor is planned and developed according to modern standards. As the project is a commercial/residential project it is offering well-planned commercial units of multiple sizes at highly affordable prices. Commercial units are ideal for all types of businesses. The project has both corporate offices and commercial shops available for sale. You can book the unit by paying a small down payment and the remaining amount can be paid in easy installments.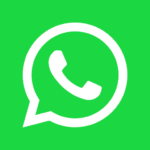 Payment Plan
The commercial shop's sizes are ranging from 360 sq. ft. to 1560 sq. ft sizes. The shops can be booked by paying a 25% down payment and the remaining amount can be paid in 15 Bi-Monthly Installments. Below we are sharing a detailed Oak Clock Tower Payment Plan.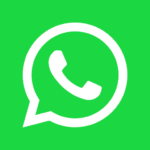 Shop No: LG-01
Category: Corner
Floor: Lower Ground
Area: 590
Rate/square feet (PKR): 65,000
Total Price (PKR): 38,350,000
25% Down Payment (PKR): 9,587,500
15 Bi-Monthly Installments (PKR): 1,917,500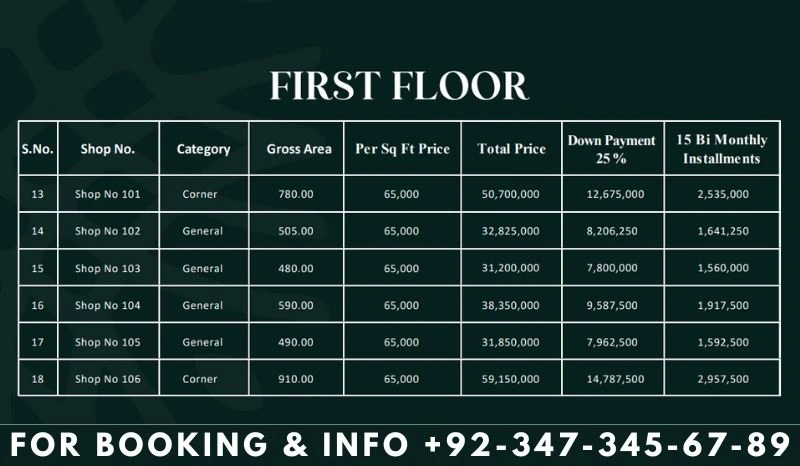 Shop No: LG-02
Category: General
Floor: Lower Ground
Area: 480
Rate/square feet (PKR): 65,000
Total Price (PKR): 31,200,000
25% Down Payment (PKR): 7,800,000
15 Bi-Monthly Installments (PKR): 1,560,000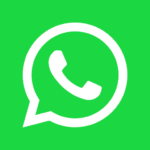 Shop No: LG-03
Category: General
Floor: Lower Ground
Area: 450
Rate/square feet (PKR): 65,000
Total Price (PKR): 29,250,000
25% Down Payment (PKR): 7,312,500
15 Bi-Monthly Installments (PKR): 1,462,500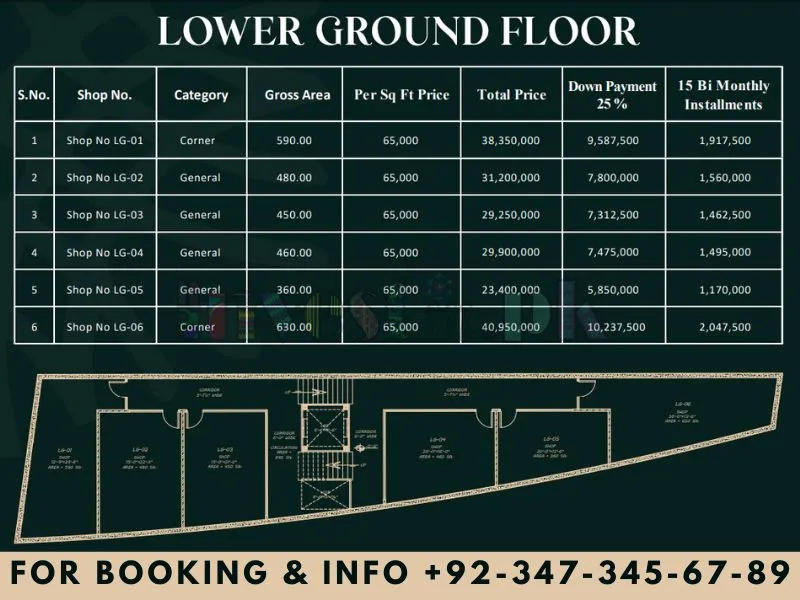 Shop No: LG-04
Category: General
Floor: Lower Ground
Area: 460
Rate/square feet (PKR): 65,000
Total Price (PKR): 29,900,000
25% Down Payment (PKR): 7,475,000
15 Bi-Monthly Installments (PKR): 1,495,000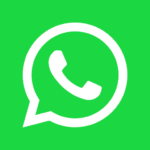 Shop No: LG-05
Category: General
Floor: Lower Ground
Area: 360
Rate/square feet (PKR): 65,000
Total Price (PKR): 23,400,000
25% Down Payment (PKR): 5,850,000
15 Bi-Monthly Installments (PKR): 1,170,000
Shop No: LG-06
Category: Corner
Floor: Lower Ground
Area: 630
Rate/square feet (PKR): 65,000
Total Price (PKR): 40,950,000
25% Down Payment (PKR): 10,237,500
15 Bi-Monthly Installments (PKR): 2,047,500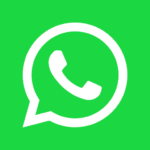 Shops On Ground Floor
Shop No: GF-01
Category: Corner
Floor: Ground Floor
Area: 590
Rate/square feet (PKR): 85,000
Total Price (PKR): 50,150,000
25% Down Payment (PKR): 12,537,500
15 Bi-Monthly Installments (PKR): 2,507,500
Shop No: GF-02
Category: General
Floor: Ground Floor
Area: 480
Rate/square feet (PKR): 85,000
Total Price (PKR): 40,800,000
25% Down Payment (PKR): 10,200,000
15 Bi-Monthly Installments (PKR): 2,040,000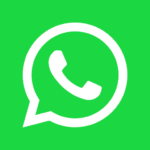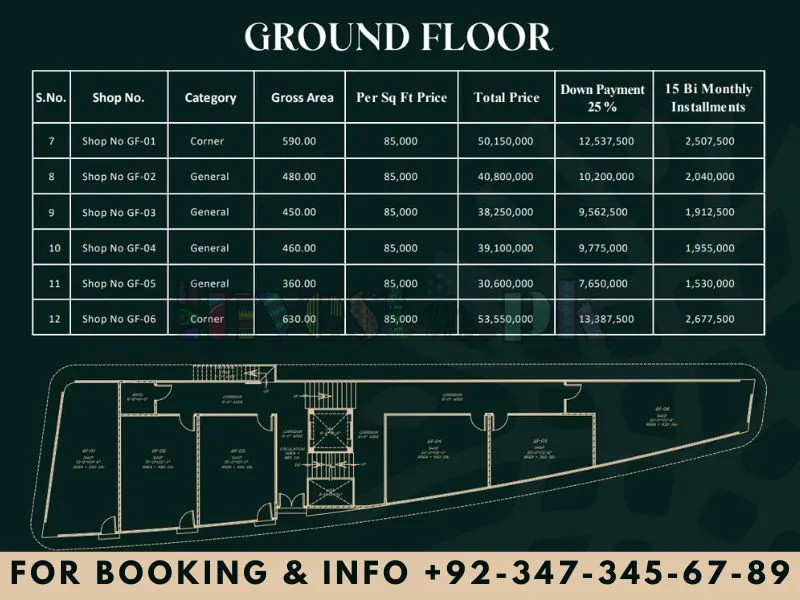 Features & Facilities
Prime Location
Modern Interior & Exterior
Eco Friendly
CCTV Surveillance
Reception
Management
Tiled Flooring
Lifts & Elevators
Car Parking
Restaurant & CafeBrand Outlets
Electricity Backups
Praying Areas
Contact Details